LSU All-State Brass Workshop
Saturday, August 26, 2023 // 8:30 a.m. – 12:00 p.m. // LSU Baton Rouge Campus
Refine your skillsets and learn new techniques to ensure you are as prepared as possible for All-State competition! Join the LSU School of Music's brass faculty for a morning of masterclasses covering fundamentals and Louisiana All-State etude preparation, plus a special performance by the LSU Faculty Brass Quintet.
Please plan to bring your own instruments and prepared etudes. There is no fee to attend the All-State Brass Workshop, but registration is required.
For questions about the LSU All-State Brass Workshop, please contact Matthew Vangjel at mvangj1@lsu.edu.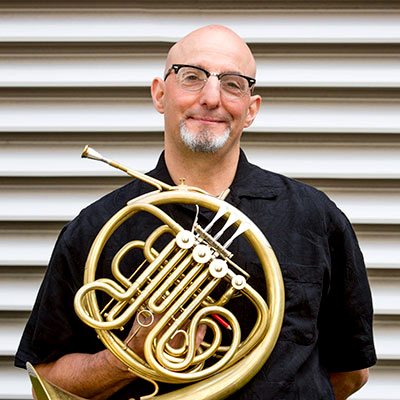 Seth Orgel
Seth Orgel started his career with a brief stint in the Filarmonica de Caracas in Venezuela, followed by 13 seasons with the Syracuse (NY) Symphony. After joining the Atlantic Brass Quintet, Orgel moved to Boston to pursue an active freelance career including shows, jazz orchestras, orchestral and chamber work. Other orchestral credits include the Baton Rouge Symphony, Buffalo Philharmonic, Chicago Symphony, the Civic Orchestra of Chicago, IRIS Chamber Orchestra in Memphis, TN, Louisiana Philharmonic the Memphis Symphony, Rhode Island Philharmonic and the Rochester Philharmonic.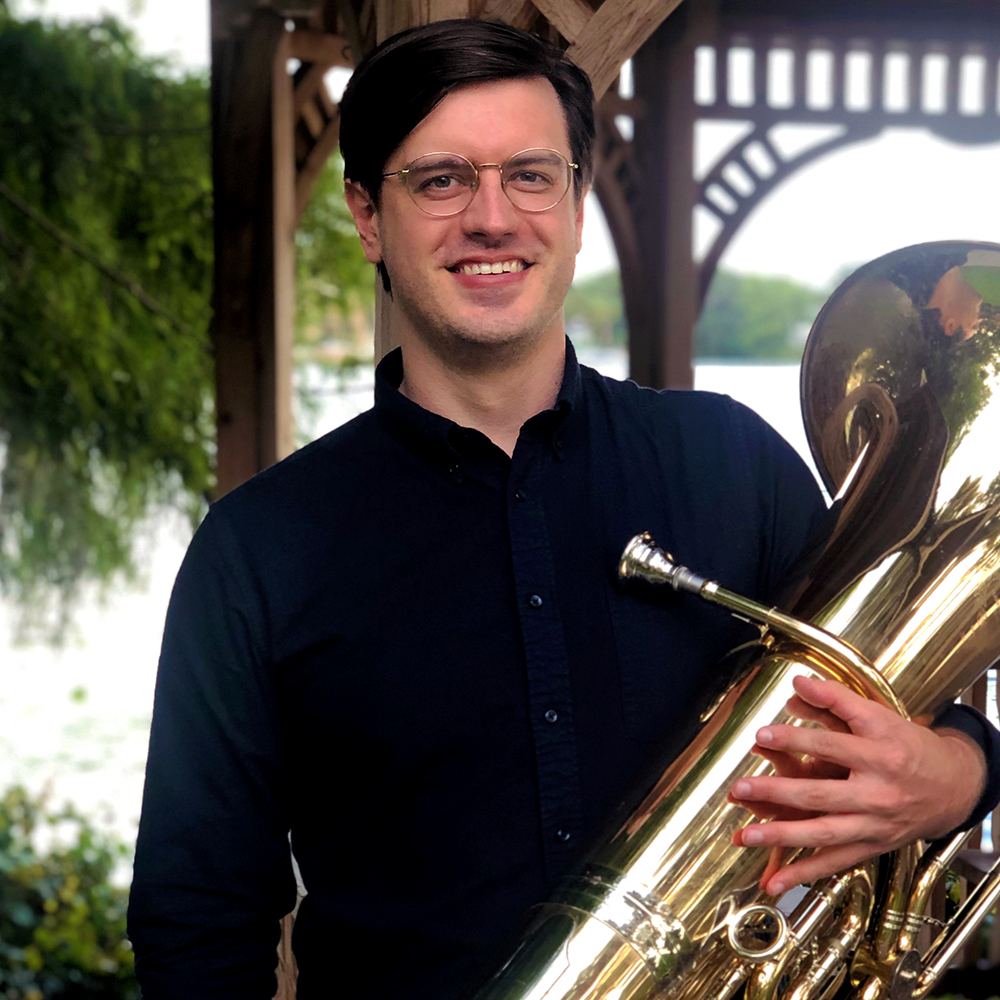 Charles Goodman
Charlie Goodman holds the principal tuba chair of Sinfonia Gulf Coast, based in Destin, Florida, and has previously held similar positions in the Valdosta and Albany (GA) Symphony Orchestras. He has also performed with the Colorado Symphony, Ann Arbor Symphony, Orquesta Filharmonica de Jalisco, the Round Top Festival Orchestra, and the New World Symphony. He is a member of Isomer Quartet, whose debut album of new transcriptions for tuba euphonium quartet, entitled New Folder, was released in 2022.
Matthew Vangjel
Matthew Vangjel is a passionate music educator in his ninth year at LSU. In addition, he is an active performer locally and nationally. Currently, he is the principal trumpet of the Mobile Symphony Orchestra and a member of the internationally acclaimed Fountain City Brass Band (FCBB), a British-style brass band based in Kansas City, KS. He can be heard as solo flugelhorn on all of the FCBB albums and as a featured soloist on Over the Rainbow and Celtic Impressions. Vangjel also has a solo album on the Summit label released in 2018 entitled, Still and Quiet Places.
Carson King-Fournier
Carson King-Fournier is an in-demand performer and teacher on trombone and other low brass instruments. His students have gone on to study at various institutions including Northwestern University, University of Colorado, Southern Methodist University, University of Minnesota, and the University of Wisconsin among others. As a performer, Professor King-Fournier has performed with a variety of ensembles including the Chicago Symphony, Milwaukee Symphony, and Minnesota Orchestra to name a few. He can be heard on both tenor and bass trombone on four of Minnesota Orchestra's recent recordings, including Mahler's Symphony No. 6, 7, 8, and 10.
Jena Vangjel
Jena Vangjel is a dynamic freelance trumpeter, teaching artist, and arts administrator located in Baton Rouge, Louisiana. She is fiercely passionate about using music to create community, having gotten her with Street Symphony in Los Angeles, CA. In 2018, Vangjel founded Community of Note – an organization committed to fostering community and relationship through music. Community of Note has a strong partnership with the Capital Area Alliance for the Homeless where the majority of its programming takes place, reaching the city's most underserved citizens.