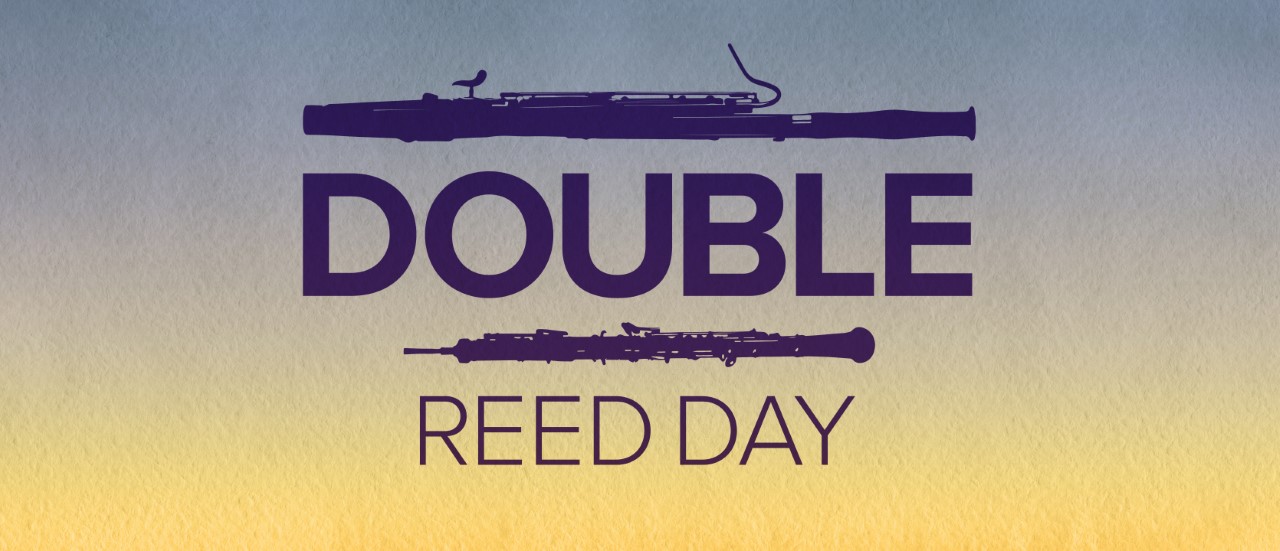 LSU Double Reed Day
March 23, 2024 // LSU Baton Rouge Campus
The LSU School of Music is pleased to present the annual Double Reed Day, an event for double reed enthusiasts of all ages and abilities. Professionals, students, teachers, and music directors are all welcome. Students will have the opportunity to learn from LSU faculty members and guest artists, refining their skillsets and learning new techniques to excel as individuals and ensemble performers.
Hosted by LSU faculty Nanci Belmont, Assistant Professor of Bassoon, and Stuart Breczinski, Visiting Assistant Professor of Oboe.
The registration fee includes lunch, a Double Reed Day T-shirt, as well as access to all master classes, exhibits, and performance.
Festival Guests
We are excited to welcome several distinguished guest performers to participate in Double Reed Day.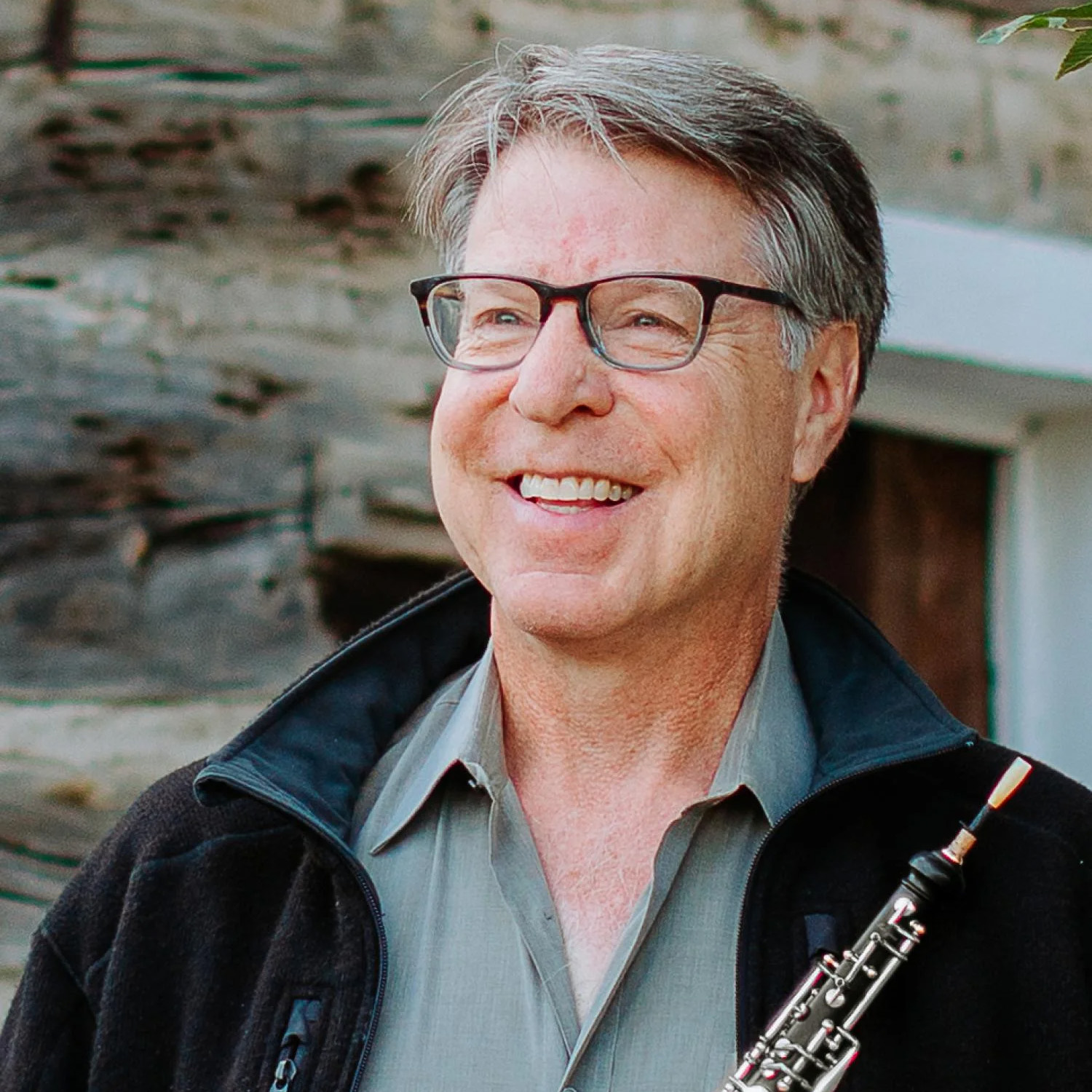 Peter Cooper
Principal oboist of the Colorado Symphony since 1993 and Teaching Professor of oboe at the University of Colorado Boulder, Peter Cooper has taught and performed as soloist with orchestras in Asia, Europe, and the United States. He previously held positions in the San Francisco Symphony and as principal oboist of the Hong Kong Philharmonic Orchestras.
In 2022 he co-hosted the International Double Reed Society conference at the University of Colorado. 1000 oboists, bassoonists, and exhibitors from around the world attended the conference.
In recent years, he has given masterclasses at the conservatories of Paris and Lyon in France and Berlin, Leipzig, and Stuttgart in Germany.
Cooper has commissioned and premiered five oboe concertos and recorded the Strauss and David Mullikin oboe concertos with Sir Neville Marriner and the Academy of St. Martin in the Fields. He previously recorded the Heinrich Schweizer Oboe Concerto with the London Philharmonic. Cooper has also premiered concertos by Bill Douglas and Gregory Walker with the Colorado Symphony. In 2019, he played a new concerto by Kevin Puts with the Colorado Symphony that was co-commissioned by the Colorado and Baltimore symphonies.
A prize winner in the Tokyo International Oboe Competition, Cooper is a frequent guest Principal Oboist with many American orchestras. He has toured and recorded with the St. Paul Chamber Orchestra and has played first oboe with the Boston, Atlanta, Seattle, Houston, San Diego and Milwaukee symphonies as well as the Israel Chamber Orchestra.
Cooper plays on Marigaux oboes and Marigaux, Paris, has sponsored him in recitals and master classes throughout the United States, and in Asia and Europe. He has also been their American consultant for the development of the "A" model, a new model Marigaux oboe designed especially for American oboists.
A graduate of Northwestern University, he studied with Ray Still and Gladys Elliot.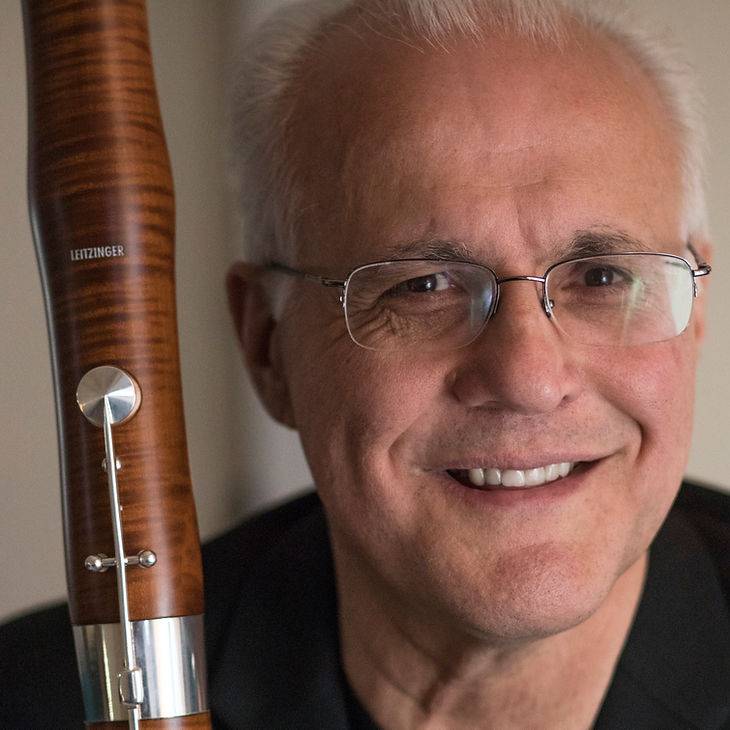 Frank Morelli
Introduced to the bassoon in the Massapequa, NY public schools, Frank Morelli studied with Stephen Maxym at the Manhattan School of Music and later became the first bassoonist to be awarded a doctorate by the Juilliard School. He has made nine appearances as soloist in New York's Carnegie Hall playing concertos, Sinfonias concertantes, and even a solo ballad with the Carnegie Hall Jazz Band. The Miami Herald has hailed his "breathtaking virtuosity" and the Toronto Globe and Mail proclaimed his performance: "the kind of Mozart even the most tireless concertgoer is lucky to hear once a year."
Morelli has four solo CDs on MSR Classics: From the Heart: 20th Century Music for Bassoon and Piano and Romance and Caprice, with pianist Gilbert Kalish, Bassoon Brasileiro with the Orpheus Chamber Orchestra and guitarist Ben Verdery and Baroque Fireworks, which features harpsichordist Kenneth Cooper and bassoonist Harry Searing. The magazine, Gramophone proclaimed: "Morelli's playing is a joy to behold." The American Record Guide stated: "the bassoon playing on this recording is a good as it gets." Of his DG recording of the Mozart Bassoon Concerto with Orpheus, Gramophone Magazine noted the "delicacy of articulation and colouring, [and] the lyrical warmth of the Andante." Fanfare Magazine added that this recording "reset a reviewer's standards at too high a level for comfort in a world more productive of ordinary music making." The Orpheus CD "Shadow Dances," which features Frank Morelli, won a 2001 Grammy Award.
A prolific chamber musician, Frank Morelli appeared with the Chamber Music Society of Lincoln Center on numerous occasions, including at the Whitehouse for the final State Dinner of the Clinton Presidency. He has participated in many major music festivals, including the Norfolk and Sarasota Chamber Music Festivals, Marlboro, Banff, Angel Fire, Casals Festival (France) and Music@Menlo. He is a member of Festival Chamber Music and the woodwind quintet, Windscape, in residence at the Manhattan School of Music with whom he has recorded two recent CDs, one featuring the music of Antonin Dvorak and the other music of Maurice Ravel (which includes his transcriptions of "Mother Goose" and "Valses Nobles et Sentimentales" both published by TrevCo).
Chosen to succeed his teacher, Stephen Maxym, Mr. Morelli serves on the faculties of the Juilliard School, the Manhattan School of Music and the Yale School of Music, SUNY Stony Brook, and is Distinguished Lecturer in Woodwinds at the Aaron Copland School of Music, Queens College, CUNY. Morelli's students are active in major orchestras and on important faculties throughout the USA, Canada, Mexico, the Far East, and Europe. He is editor of Stravinsky: Difficult Passages for Bassoon, a landmark excerpt book for bassoon and contra bassoon published by Boosey & Hawkes, and has several transcriptions for bassoon, woodwind quintet and other ensembles to his credit, published by Trevco Music. His unprecedented edition, The First Complete Weissenborn Bassoon Method and Studies Op. 8 Vols. 1&2 and Ludwig Milde's Scale and Chord Studies Op. 24, is now available worldwide, published by Carl Fischer. Mr. Morelli performs exclusively on the Leitzinger Bassoon Model 1.