Overlooking the LSU Beach Volleyball Stadium and steps from The 5 Dining Hall, North Hall puts students in the midst of all the action on campus.
Humanities & Social Sciences Residential College
Floors: 4
Capacity: 350
Gender: Coed by floor
Rooms: 2-student rooms
Bed: Twin XL, Loftable
Bath: Connecting-Style Suite
Favorite Features: Sink in Room, Large Courtyard Space, Proximity to Athletic Venues
North Hall
2023-24 Semester Rates
Two-student room
Connecting-suite style bathrooms
$5,005
Wi-Fi & Wired Internet
Cable TV
All Utilities
Service Desk
Community Kitchen
Laundry Facilities (pay-per-cycle)
Computer Lab with Free Ink for Printing
Energy Efficient Windows with Blinds
Central A/C with Individual Room Controls
Study Rooms on Each Floor
Large Library/Study Room on the Second Floor
Large Outdoor Courtyards, Balconies, and Patios
Soundproof Music Room
Live-in and On-call Staff
In Room: Bed, Desk, Side Cabinet, Chair, Chest of Drawers, Closets, Blinds, Sink
Getting Here & Getting Help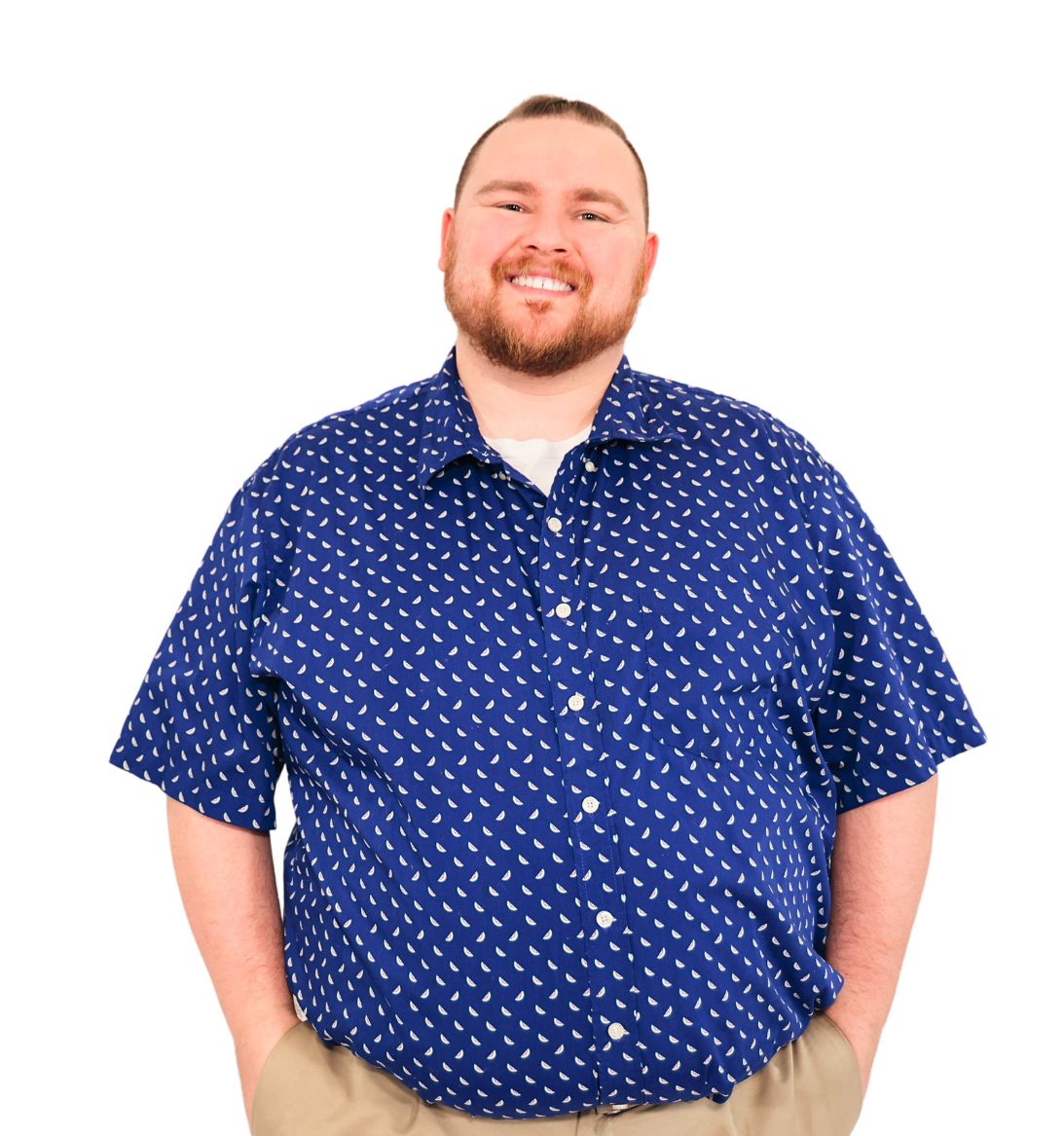 Christopher Wheeless
North Hall Residence Coordinator
Christopher acts as a community manager and live-in student resource for residents, and leads the in-hall staff at North Hall, including a graduate residence coordinator and the resident assistant (RA) team. Catch them at programs or in their office behind the front desk to chat.