Outdoor Fitness Area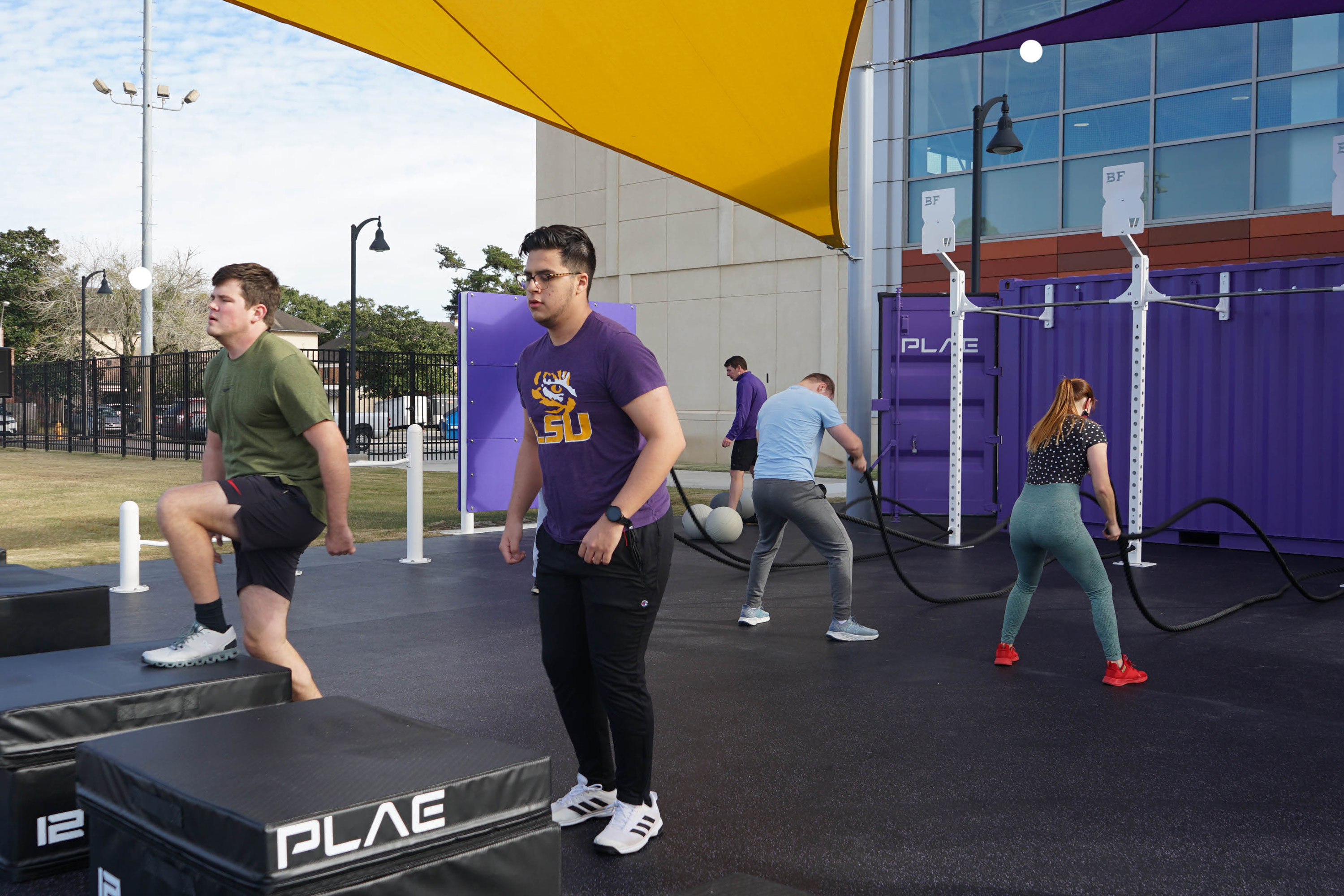 Our Outdoor Fitness Area has free, personal lockers, to store your belongings, in addition to the following equipment:
Two 24" Large plyometric boxes
Two 12" Small plyometric boxes
One 10lb. medicine ball
One 14lb. medicine ball
One battle rope
One olympic ring
One set of dip/warm-up bars
Head to the facility main entrance, and then exit out into the Outdoor Pool area. From there, head towards the sand volleyball courts and through the first gate you come across. Once you do that, the Outdoor Fitness Area will be on your right!
Come get a workout in with our Full Body Focus class! You can see what time it's held by checking out our GroupX schedule below!
General UREC Policies
At UREC, we are committed to keeping our members safe and facility clean.