Five-Star Students: LSU Students Excel with Scholarships, Fellowships and Award Recognitions
July 20, 2022
BATON ROUGE – Year after year, LSU students receive national and international recognitions, and this past year is no exception. Whether it's joining the long legacy of LSU Goldwater Scholars or participating in the world's largest student business startup competition for the first time ever, LSU students are being recognized on the national stage each and every year.
"We congratulate all of our student award winners and scholarship recipients from the past year. When we talk about 'scholarship first,' their accomplishments and opportunities reflect the very best of this aim. These talented and dedicated students excel in their fields, and we celebrate their accomplishments."

William F. Tate IV, LSU president
Here is a look at some of the scholarships and awards granted to LSU students this year:
Goldwater Scholar:
LSU junior Cale Locicero has been named a 2022 Goldwater Scholar, making him the 39th in LSU's history. The scholarship program honoring Sen. Barry Goldwater was designed to foster and encourage outstanding students to pursue research careers in the fields of the natural sciences, engineering and mathematics. The Metairie native was selected from a pool of 1,242 students nominated by 433 institutions.
Locicero is an Ogden Honors College student studying chemistry in LSU's College of Science with goals of pursuing a Ph.D. in organic chemistry and conducting research in new organic reaction development for applications in the biomedical sciences and drug discovery.
Udall Scholar:
LSU sophomore Bridget Seghers has been named a 2022 Udall Scholar by the Morris K. Udall and Stewart L. Udall Foundation. The Covington native was one of 55 students selected from a pool of 382 candidates, and the only scholar from Louisiana.
Seghers, an Ogden Honors College student majoring in animal sciences and linguistics, is a Louisiana Service and Leadership, or LASAL, and Stamps Scholar. She is an aspiring global health veterinarian who aims to promote ecological balance, mitigate human-wildlife conflicts and encourage environmentally sustainable livestock management.
A 20-member independent review committee selected this year's group of Udall Scholars on the basis of commitment to careers in the environment, Tribal public policy, or Native health care; leadership potential; record of public service; and academic achievement.
John Robert Lewis Scholar:
Antavion "Tay" Moore, a native of Ringgold, La., was the first LSU student ever awarded the Faith & Politics Institute's John Robert Lewis Scholarship. Moore, a Louisiana Service and Leadership Scholar, is an Ogden Honors College sophomore studying political science and music.
The John Robert Lewis Scholars & Fellows Program is named for the Civil Rights icon and longtime Georgia Congressman. The program objectives are to build a nationwide network of emerging leaders to organize with discipline and unity and to create positive societal change based on the revolutionary nonviolent perspective that transformed the nation and the world toward freedom — the American Civil Rights Movement. The program is taught in part by the people who made historical change — and by those who are making it today.
As a John Robert Lewis Scholar, Moore will spend a full year of deep learning and personal transformation with his cohort. He will participate in an orientation, the Congressional Civil Rights Pilgrimage, virtual sessions featuring conversations on racial, economic and social inequities.
Astronaut Scholars:
LSU students Rachael Coates, a native of Baton Rouge, and Cale Locicero, a native of Metairie, were named 2022-23 Astronaut Scholars, becoming LSU's 13th and 14th recipients ever.
The scholarship recognizes the best and brightest minds in STEM who show initiative, creativity and excellence in their chosen fields. Presented by the Astronaut Scholarship Foundation, or ASF, the scholarship provides up to $15,000 to promising scholars while commemorating the legacy of America's Mercury 7 astronauts — each of whom sponsored and fundraised to establish the current scholarship program.
Amgen Scholar:
Kenedi Lynch, a Stamps Scholar and Ogden Honors College sophomore studying biological sciences in LSU's College of Science with a minor in psychology, has been selected to participate in the Amgen Scholars Program this summer. The program allows undergraduates from across the globe to participate in cutting-edge research opportunities at world-class institutions.
The 10-week program offers students a stipend, no-cost housing on campus, and experience conducting research, analyzing data and networking under the guidance of an institution's top assigned faculty members. There are also opportunities for presentations, workshops and professional development.
Lynch, a native of Humble, Texas, is currently conducting undergraduate research in a neuroendocrinology and behavior lab in the Department of Biological Sciences.
Rotary Global Grant Scholarship:
LSU Ogden Honors College senior Marisa Terry, a native of Lakewood, Wash., has been awarded a Rotary Global Grant Scholarship in the amount of $30,000. The scholarship provides funding for students traveling overseas (outside of the U.S. or Canada) for graduate school, whose intended area of study matches one of the Rotary Club's areas of focus: peacebuilding and conflict prevention, disease prevention and treatment, water, sanitation and hygiene, maternal and child health, basic education and literacy, community economic development and the environment.
Terry, majoring in international studies in the College of Humanities & Social Sciences with a dual concentration in global diplomacy and Europe, plans to pursue a Master of Science in Leadership for Sustainable Development at Queen's University, Belfast.
Terry will participate in a partnership with Rotary Club, working with both her sponsoring club and the Belfast chapter to complete service projects under the "community and economic development" focus.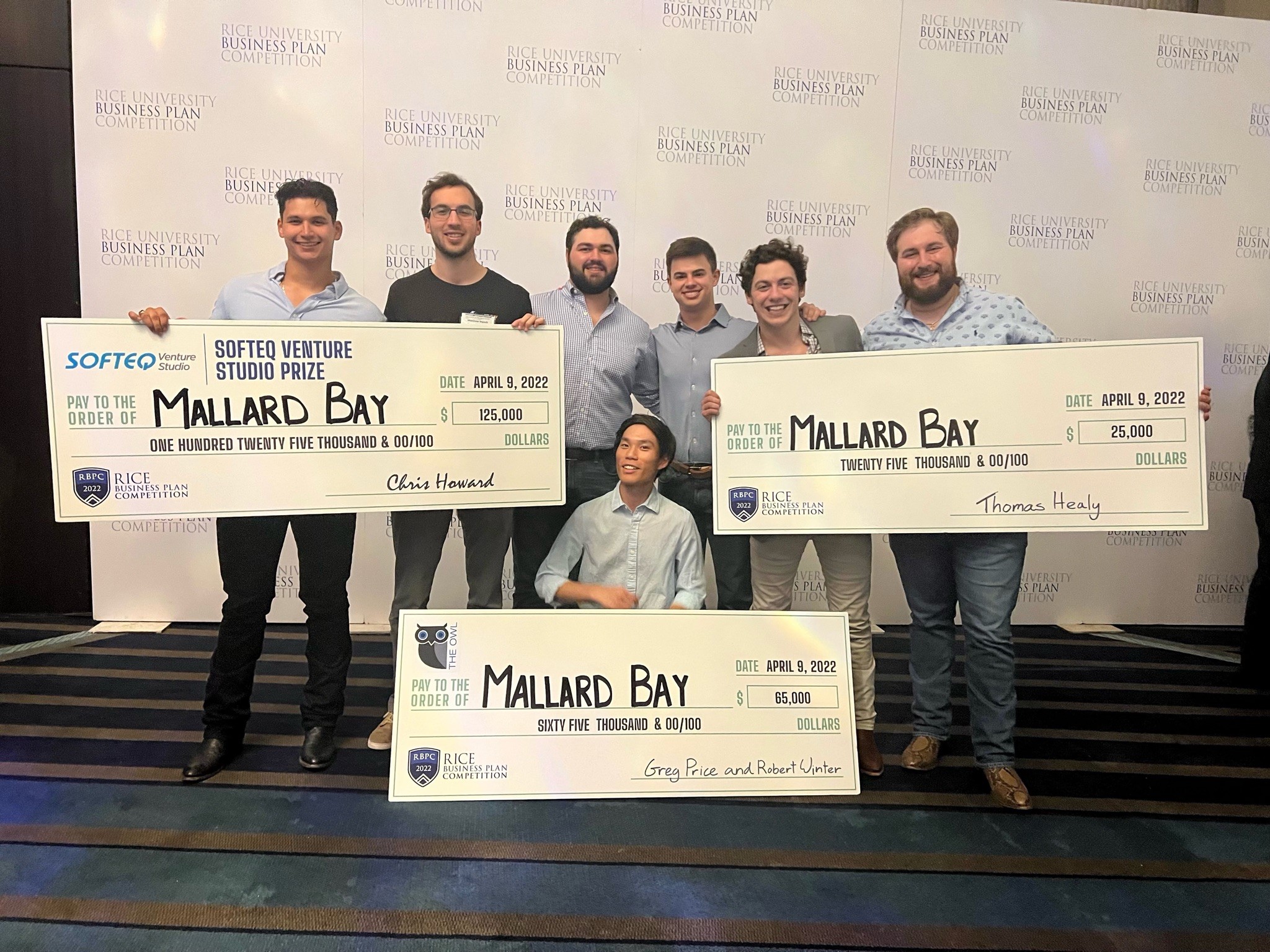 Ernest F. Hollings Undergraduate Scholar:
Ria Salway, an Ogden Honors College sophomore and Louisiana Service and Leadership Scholar, is a 2022 recipient of the National Oceanic and Atmospheric Administration's Ernest F. Hollings Undergraduate Scholarship, the most prestigious scholarship awarded to undergraduates in marine sciences.
Salway is a sophomore from Katy, Texas, studying biological sciences with a concentration in marine biology in the LSU College of Science.
The nationally competitive scholarship will provide Salway with up to $9,000 in academic assistance and a 10-week, full-time paid internship at a NOAA facility during the summer.
Fulbright English Teaching Assistant and Study/Research Awards:
Three LSU Ogden Honors College seniors – Sanaa Alam, from Lafayette, La.; Revathi Menon, from Baton Rouge, La.; and Jacob Miller, from Crowley, La. – received Fulbright English Teaching Assistant and Study/Research awards to work in Spain and the Czech Republic.
The Fulbright Program is the flagship international educational exchange program sponsored by the U.S. government and is designed to increase mutual understanding between the people of the United States and the people of other countries. Recipients of Fulbright grants are selected on the basis of academic or professional achievement, as well as demonstrated leadership potential in their fields. The program operates in more than 160 countries worldwide.
The English Teaching Assistant, or ETA, Programs place Fulbright recipients in classrooms abroad to provide assistance to the local English teachers. ETAs help teach the English language while serving as cultural ambassadors for the U.S.
National Science Foundation Grant:
LSU student Kelli Moran is one of 14 in the nation to receive a National Science Foundation, or NSF, grant that supports graduate student study in the Netherlands. Moran is a doctoral candidate in the College of the Coast & Environment.
This $399,718 grant awarded to The Water Institute and the University of New Orleans supports three groups of students over the next three years for two-week educational programs in water management and resiliency in the Netherlands. The program, which will begin its first session this summer, will include work with Deltares, Delft University of Technology and Utrecht University where students will integrate classroom training, field site visits and hands-on instruction in numerical modeling techniques using Delft3D and flume lab experiments.
Louisiana Sea Grant College Program Undergraduate Research Opportunities Program:
This year, the Louisiana Sea Grant College Program has funded eight Undergraduate Research Opportunities Program projects, with seven of the eight being awarded to LSU students.
Established in 1992 to provide talented undergraduate students with hands-on research experience, LSG has funded more than 200 UROP projects. Each UROP student will gain first-hand knowledge regarding the whole research process from design, implementation, analysis to conclusion. The hope is for students to present at relevant conferences and publish in peer-reviewed scientific journals.
Projects receive funding up to $3,000. UROP applications are accepted each fall for projects starting the following March. Full-time undergraduate students at all Louisiana colleges and universities are eligible.
Louisiana Association of Broadcasters Prestige Awards:
The Louisiana Association of Broadcasters recognized LSU Manship School of Mass Communication seniors Ally Kadlubar and Maria Pham for their accomplishments in broadcast journalism at its 2022 Prestige Awards.
Kadlubar, who is pursuing a dual degree in broadcast journalism and political science, was named the Student Broadcaster of the Year — Television. The Lake Charles, La., native is the assistant station manager at LSU's student-run media station Tiger TV. Recently, Kadlubar placed in the top 20 for the Television Features Competition of the 2021-2022 Hearst Journalism Awards Program.
Pham, a broadcast journalism major and native of New Iberia, La., received the LAB Scholarship. LAB awards the $4,000 scholarship to two promising students at a four-year Louisiana college who plan to pursue a career in the broadcasting industry. Pham is a news reporter at Tiger TV.
Society of Professional Journalists and College Media Business & Advertising Managers awards:
Students from LSU Student Media outlets took home 19 awards for journalism excellence in the 2021 Region 12 Society of Professional Journalists Competition and six awards in the 2022 College Media Business & Advertising Managers Competition.
Among the awards were five winning pieces from Tiger TV, including Best All Around Television Newscast; four winning pieces from the Reveille newspaper in Breaking News Reporting, Sports Writing, General Column Writing and Sports Column Writing, as well as a finalist award for Best All-Around Student Newspaper (Large Schools); and one winning piece from the Manship News Service in In-Depth Reporting.
Startup Competition:
Students and alumni, who launched the tech startup company called Mallard Bay, were the first entrepreneurs from LSU to compete in the world's largest student startup competition, the Rice Business Plan Competition, and took home more than $200,000 in prizes.
After three days of pitching and competing against some of the brightest and most ambitious collegiate entrepreneurs in the world, Mallard Bay, won $141,500 in cash investments and $75,000 in in-kind services including $500 for the best consumer elevator pitch.
Mallardbay.com is an online booking platform that connects outfitters and charters with people looking to book hunting and fishing trips across North America.