Welcome to the Center for Advising and Counseling
The Center for Advising and Counseling (UCAC) is the administrative unit which can serve as the academic home for students who have attempted 30-plus hours of college credit and who do not yet met the admission requirements for one of the University's degree-granting senior colleges. UCAC also offers an enrollment option and advising assistance for students working to meet the admission requirements to the Allied Health, Pre-Public Health, Pre-Dental Hygiene, and Pre-Pharmacy programs at the LSU Health Sciences Centers in New Orleans and Shreveport or Pharmacy Programs in Louisiana. Note: Pre-Nursing advising is available in the Center for Freshman Year.
| Date | Day | |
| --- | --- | --- |
| June 30 | Tuesday | Session B: Final date for resigning or dropping courses with a 'W', 4:30 p.m., deadline |
| July 14 | Tuesday | Session A: Final date for resigning or dropping courses with a 'W', 4:30 p.m., deadline |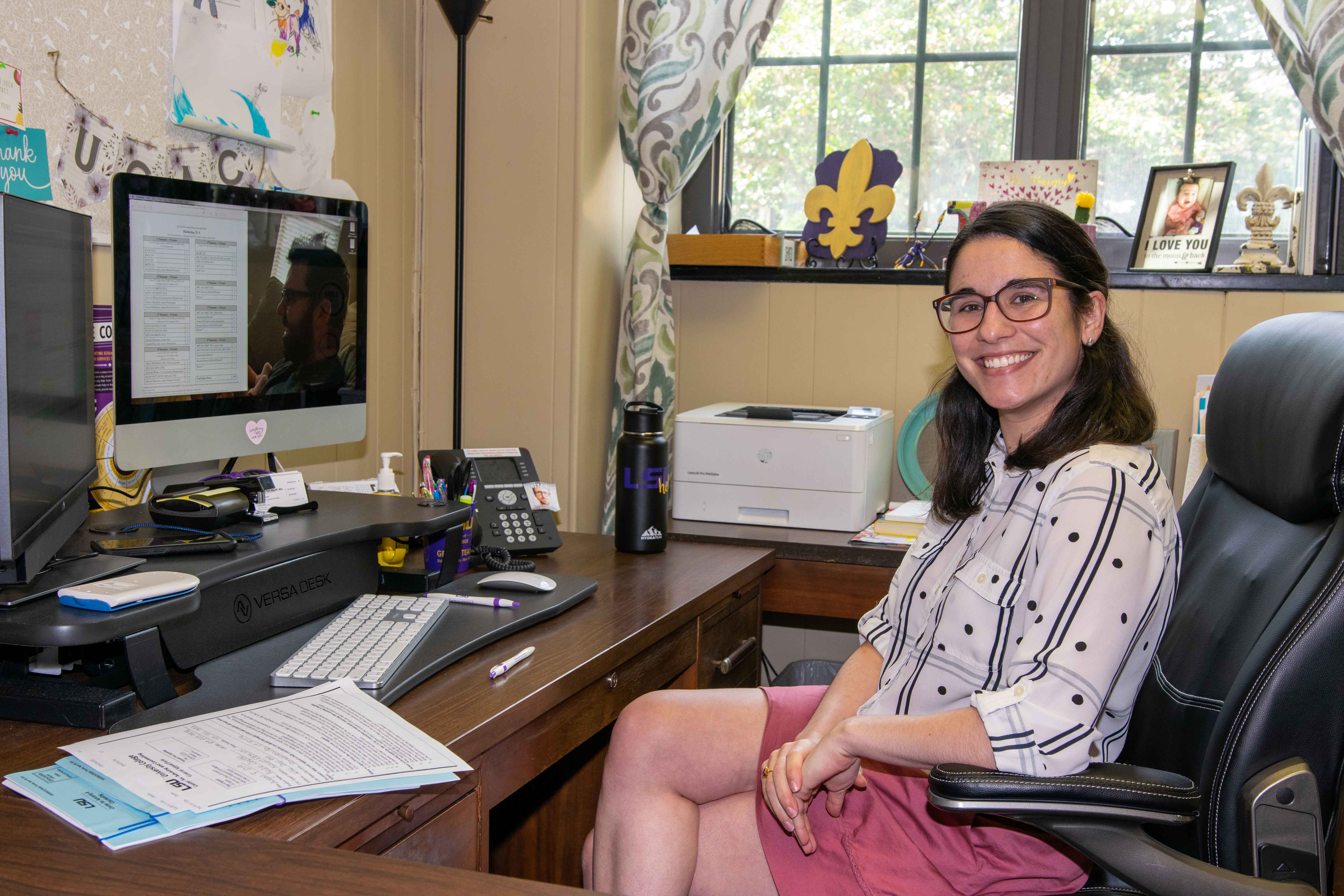 New Operating Schedule
Beginning Monday, March 16, the Center for Advising and Counseling (UCAC) will assist students through email, virtual appointments, and phone.
You can make a virtual appointment with a UCAC advisor by using the Navigate app on your phone:
Select the "Appointments" widget
Select "Academic Advising" for the care unit
Select "University College – Center for Advising & Counseling (UCAC) " for the location
Select your reason for the appointment
Note in the Comments box what you are needing assistance with and include your phone number and intended major/concentration
Lastly, select the day, time, and advisor
You will receive a confirmation email/text from Navigate to let you know the appointment has been created. The academic counselor will email you prior to the appointment time in order to invite you to join a Zoom video/audio appointment and to send you important documents. You can communicate with your counselor via email if you have any questions or concerns about the Zoom appointment.
Speak with a UCAC Staff Member
Virtual appointments are available to speak with a UCAC staff member. UCAC is open from 8:00 AM – 4:30 PM, Monday – Friday.
Send us an Email
Email inquiries can be sent to ucac@lsu.edu and one of our staff members will respond to you within two business days.
All other inquiries will be answered during regular office hours of 8:00 AM -4:30 PM Monday-Friday in the order they are received.
Meet with an Advisor
Phone: 225-578-8281
Office Location & Hours:
Virtual Appointments only at this time
Monday–Friday
8:00 am–4:30 pm
LSU CARES
At LSU, we're family and care deeply about the well being of our students. LSU CARES is an initiative dedicated to helping students access the resources they need to thrive here.