Welcome to the Center for Advising and Counseling
The Center for Advising and Counseling (UCAC) is the administrative unit which can serve as the academic home for students who have attempted 30-plus hours of college credit and who do not yet met the admission requirements for one of the University's degree-granting senior colleges. UCAC also offers an enrollment option and advising assistance for students working to meet the admission requirements to the Allied Health, Pre-Public Health, Pre-Dental Hygiene, and Pre-Pharmacy programs at the LSU Health Sciences Centers in New Orleans and Shreveport or Pharmacy Programs in Louisiana. Note: Pre-Nursing advising is available in the Center for Freshman Year.
Date
Day
January 13
Monday
Classes Begin
January 20
Monday
Martin Luther King Day Holiday
January 21
Tuesday
Classes resume, 7:30 a.m.
January 27
Monday

Final date for dropping courses without receiving a 'W', deadline 4:30 p.m.

Final date to meet with a counselor to complete paperwork to implement grade exclusion policy

Final date for adding courses and making section changes by 4:30 p.m.

April 6
Monday
Final date for resigning or dropping courses with a 'W', and final date to request rescheduling a final examination when three examinations are scheduled in 24 hours, deadline 4:30 p.m. (UCFY students must see a counselor to drop classes or resign)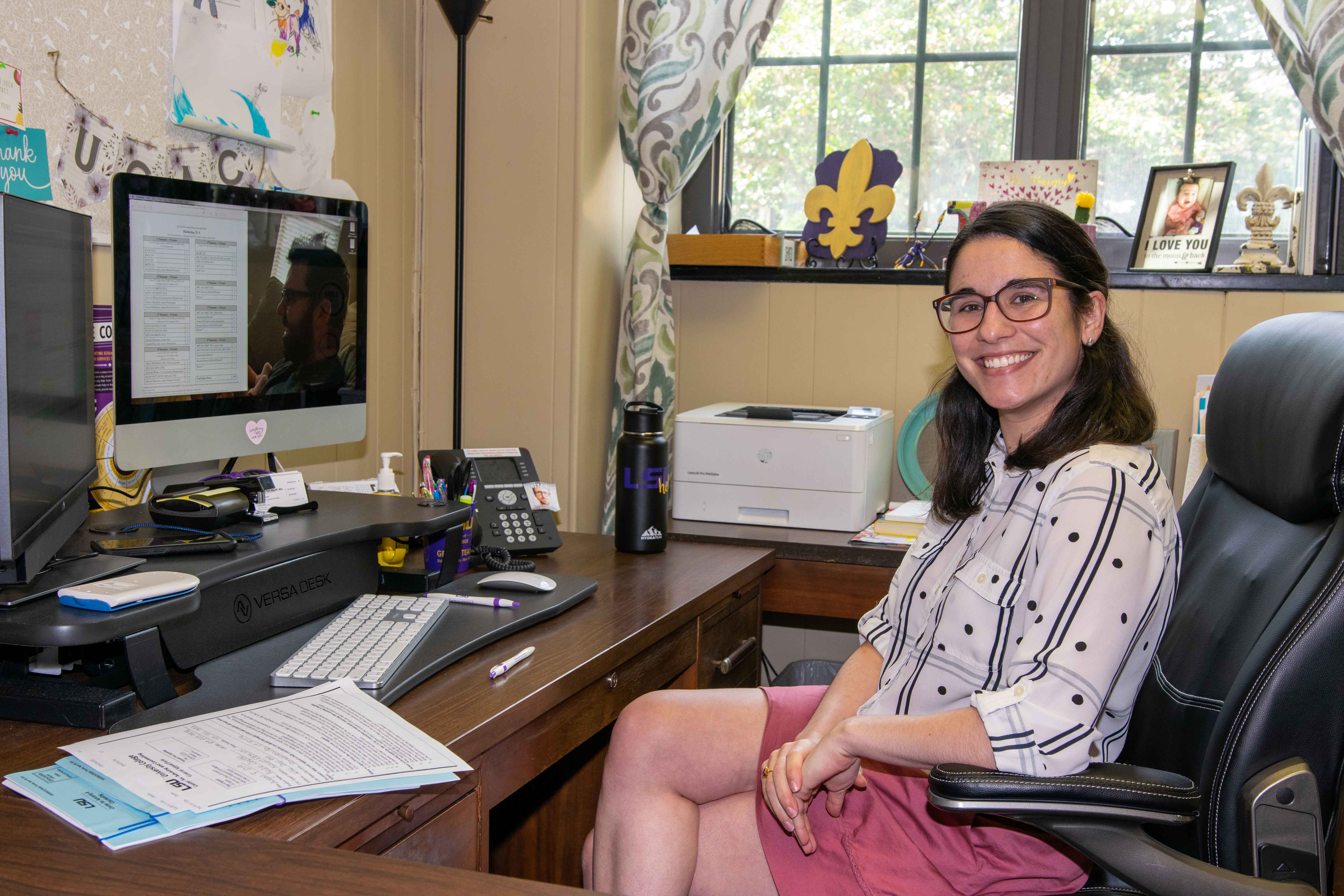 Academic Advising
UCAC Academic Counselors are here to serve you. Contact us in one of the following ways:
Drop In Appointments
UCAC students can meet with a counselor on a drop-in basis, no appointment necessary during the following times during the spring 2020 semester:
| | | |
| --- | --- | --- |
| January 2, 2020 – January 27, 2020 | 8:00 AM – 3:30 PM | |
| April 3, 2020 | 8:00 AM – 3:30 PM | *Available only for students needing to drop a course or resign |
| April 6, 2020 | 8:00 AM – 3:30 PM | *Available only for students needing to drop a course or resign |
Advanced Individual Appointments
UCAC counselors will meet with students on an appointment basis only beginning on January 28, 2020. Appointments continuously open ten days in advance of the appointment date.
UCAC students must download the Navigate Student App on their iPhone or Android Phone to schedule an appointments with a counselor. Review the "Schedule an Appointment" menu above for additional instructions.
Same Day Appointments
UCAC offers same day appointments. Students who are unable to schedule an advanced appointment, please check the Navigate Student App at 8 AM each morning for same day appointment availability.
Contact the office at 225-578-8281 if you experience difficulty scheduling an appointment.
Resignation or Purged Courses Process
If your classes were purged or you need to resign/drop all of your classes by the deadline, please come to 150 Himes Hall for assistance. Check-in at the front receptionist area to determine if you can be seen and the expected wait time.
Speak with a UCAC Staff Member
Contact our office at 225-578-8281 to speak with a UCAC staff member. UCAC is open from 8:00 AM – 4:30 PM, Monday – Friday.
Send us an Email
Email inquiries can be sent to ucac@lsu.edu and one of our staff members will respond to you within two business days.
Meet with an Advisor
Phone: 225-578-8281
Office Location & Hours:
150 Himes Hall
Monday–Friday
8:00 am–4:30 pm
LSU CARES
At LSU, we're family and care deeply about the well being of our students. LSU CARES is an initiative dedicated to helping students access the resources they need to thrive here.