Graça Vicente Honored as Boyd Professor, LSU's Highest Professorial Ranking
December 10, 2021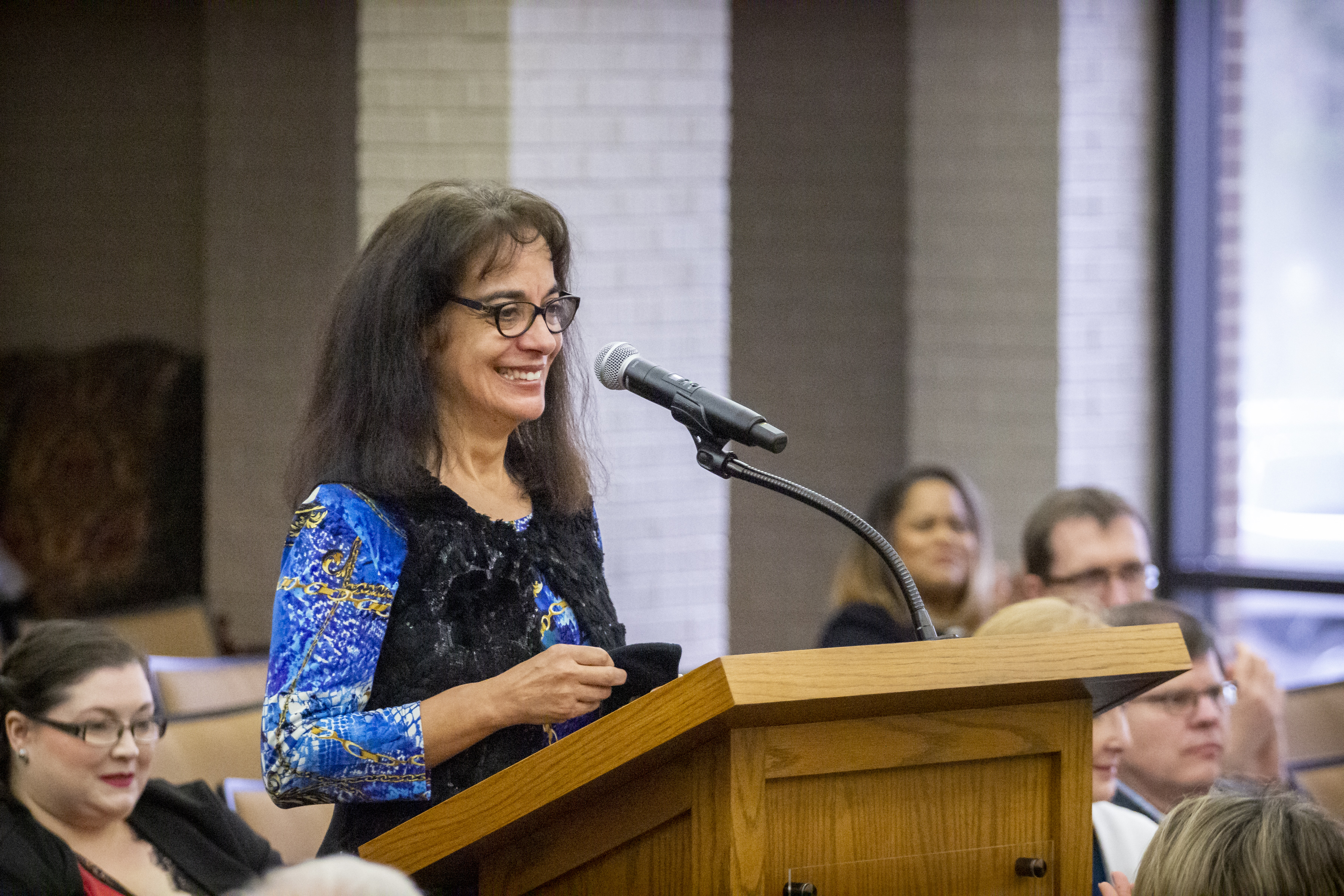 BATON ROUGE – On Friday, Dec. 10, the LSU Board of Supervisors unanimously voted to designate Graça Vicente, professor of chemistry and the Charles H. Barré Distinguished Professor, the rank of Boyd Professor—the highest and most prestigious academic rank at LSU that is awarded to faculty who have achieved national or international recognition for outstanding research, teaching and achievements.
"It is an honor to recognize Dr. Vicente as a Boyd Professor," said William F. Tate IV, LSU President. "After reviewing Dr. Vicente's vitae and incredible scientific achievements, it is apparent that she embodies scholarship in all facets of the LSU mission and is deserving to be in our most esteemed echelon of faculty."
Vicente is the 78th Boyd Professor named at LSU since the honorific was established in 1953 after brothers David and Thomas Boyd, former faculty members and presidents of LSU.
"Thank you so much, this is the greatest honor of my life," said Boyd Professor Graça Vicente. "I'm very, very grateful—this is a tremendous honor, and I'm thankful for all of my students … Without them I could not receive this great honor."
Vicente joined the LSU chemistry department in 2001, and has been a leading researcher in her field, steadfast advocate for science education at LSU, and visionary for creating research opportunities for students at all levels—particularly for women, minorities, individuals with disabilities, and other underrepresented groups in science.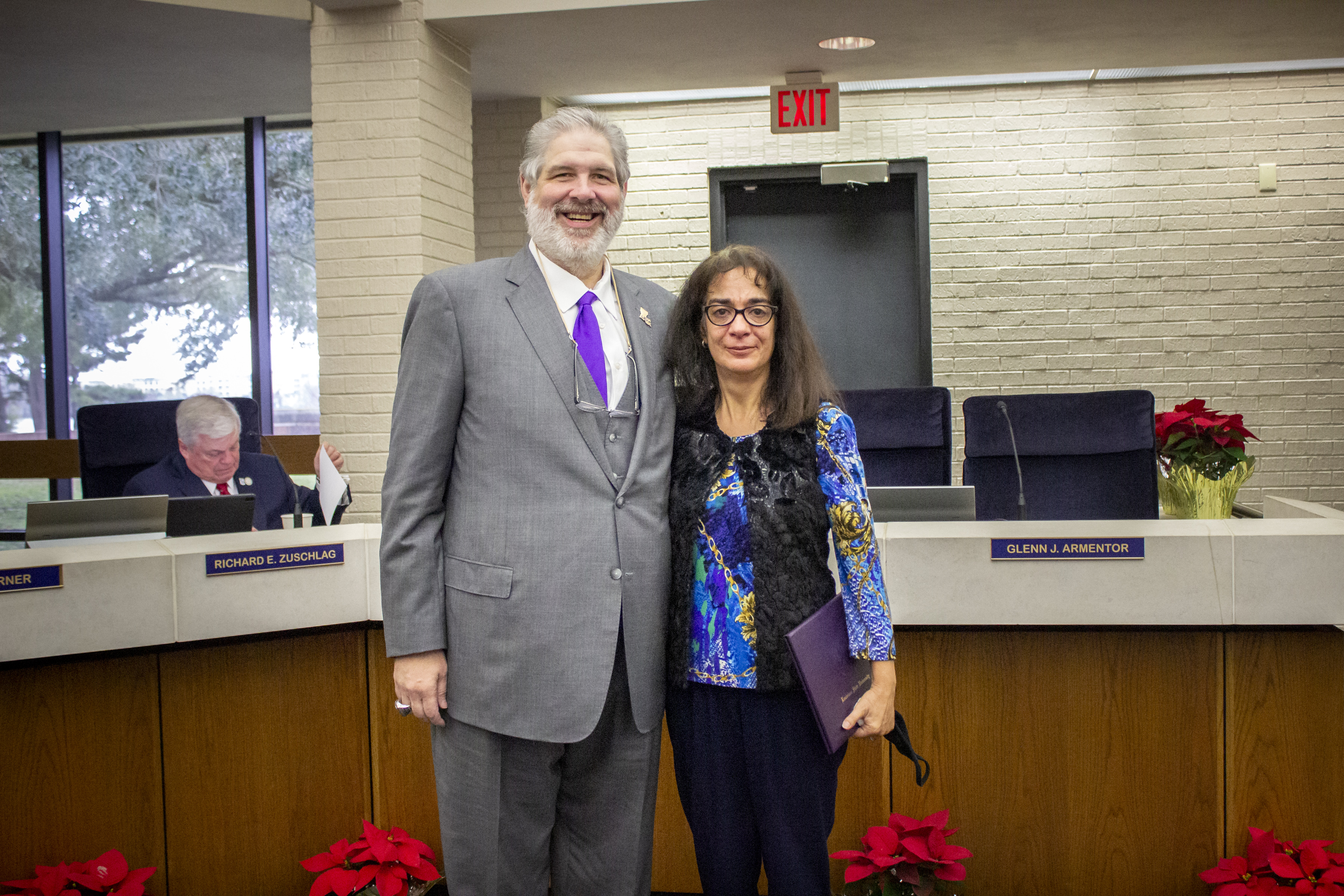 In addition to her national and international recognition, notable achievements, renowned awards and highly cited publications, Vicente has acquired more than $11 million dollars in grant funding from a wide variety of agencies and funding programs—those of the highest and most competitive caliber including the National Science Foundation and National Institutes of Health. Her work alone has contributed immensely to the operational components of the university, and moreover, to the LSU research community.
"It is an honor to have Professor Vicente as part of the LSU family," said Interim Executive Vice President & Provost Matt Lee. "Not only is she an extraordinary scholar and researcher, she has undoubtedly made a difference in the lives of many of our students through her mentorship and example. The reviewers responded with enthusiastic praise and support for her nomination, making it clear that Professor Vicente could not be more deserving of this distinction."
Vicente is recognized for her syntheses and exploitation of pyrrolic dyes for various commercial uses, and for noninvasive cancer treatments. She is considered a leading authority on studies of photodynamic therapy. She has served on numerous Journal Editorial Boards, has published 12 book chapters, has more than 200 peer-reviewed publications which are primarily the top peer-review journals of her research field.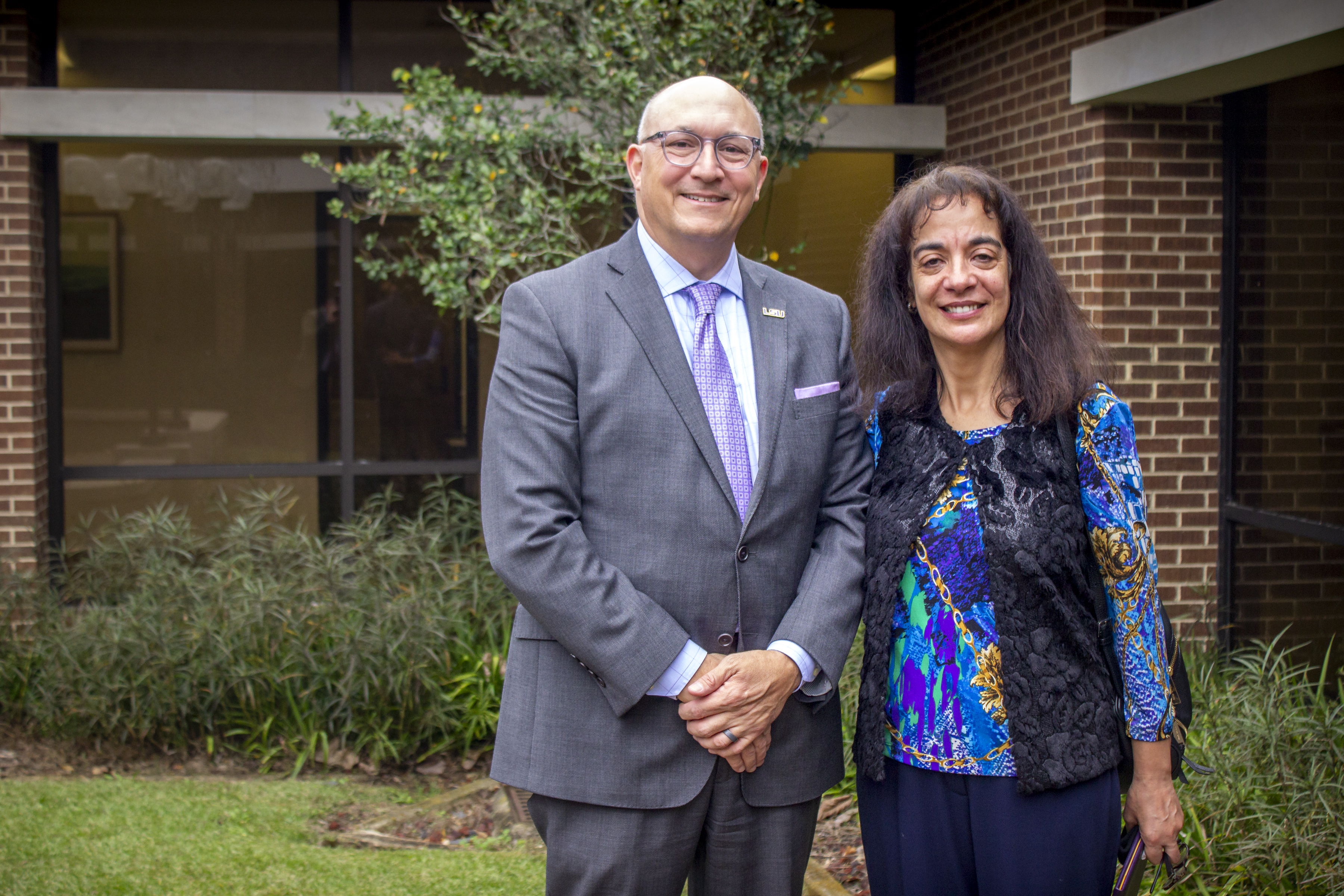 Vicente's accolades are unparalleled as they are evident in her many scholarly recognitions, including Presidential Award for Excellence in Science, Mathematics, and Engineering Mentoring (PAESMEM), LSU's Rainmaker and Distinguished Research Master awards, LSU Foundation Distinguished Faculty Teaching Award, LSU-Howard Hughes Medical Institute Undergraduate Mentoring Award, LSU Tiger Athletic Foundation President's Award and LSU Tiger Athletic Foundation Undergraduate Teaching Award.
In her award nomination packet, Sam Bentley, vice president of the Office of Research and Economic Development wrote, "Dr. Vicente richly deserves this recognition. She has continued to give back to LSU at even greater levels through her service, teaching, mentoring, and research productivity. For these reasons, I can think of no one more deserving of the Boyd Professorship
than Dr. Graça Vicente."
In her closing remarks included in her nomination packet for Vicente, Dean Cynthia Peterson of the College of Science noted, "Dr. Vicente is an invaluable asset not only to our department and university, but also to our nation as a whole."
Vicente received her Bachelor of Science in 1986 from the University of Aveiro Portugal, her doctoral degree in chemistry from the University of California-Davis in 1990. She completed postdoctoral fellowships at the University of Bourgogne in France in 1991, the University of Geneva in Switzerland from 1991-1993, and ITQB (Research Institute) in Portugal in 1993.
Nominations for the Boyd Professorship are initiated in the college, routed for review and support at the campus level, then considered by the LSU Boyd Professorship Review Committee, which seeks confidential evaluations from dozens of distinguished scholars in the candidate's field of expertise. Once endorsed by the review committee, the nomination is forwarded to the LSU president and Board of Supervisors for consideration.