Welcoming Eighth Blackbird to LSU
September 26, 2022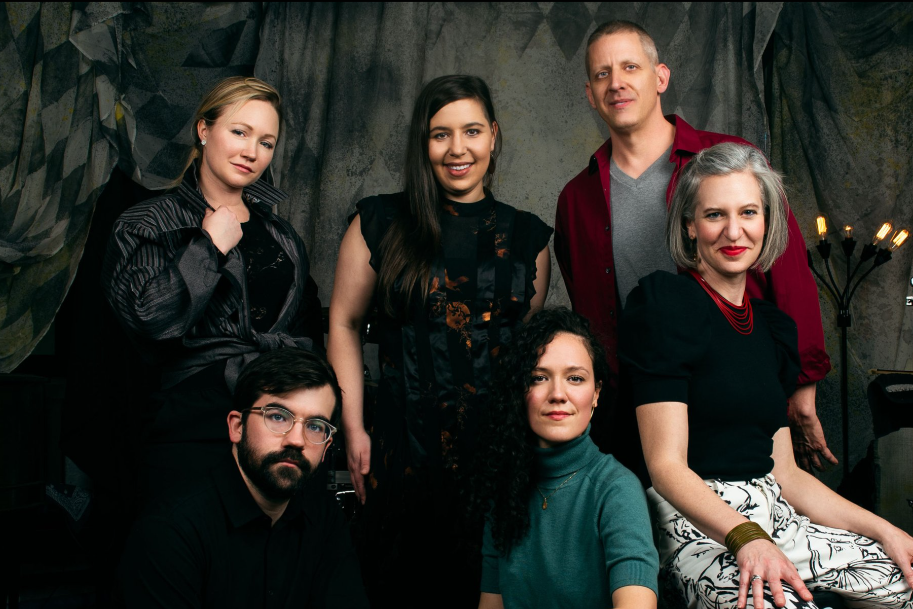 GRAMMY-winning new music sextet Eighth Blackbird, hailed as "one of the smartest, most dynamic ensembles on the planet" by the Chicago Tribune, will join the LSU Symphony Orchestra and LSU Wind Ensemble for a special performance on October 11 at 7:30 p.m. at the LSU Union Theater.
Eighth Blackbird began in 1996 as a group of six entrepreneurial Oberlin Conservatory students and has since won four GRAMMY Awards for Best Small Ensemble/Chamber Music Performance over an approximately 25-year history. Through performances in its Chicago home base and at venues across the U.S. and around the world, Eighth Blackbird has brought innovative presentations of works by living composers to tens of thousands of music lovers. At LSU, Eighth Blackbird will perform Vital Sines, a new work originally written for sextet and the U.S. Navy Band, and composed by Creative Lab alum, Viet Cuong.
"I am thrilled to welcome Eighth Blackbird to LSU for this special occasion," said James Byo, Director of the LSU School of Music. "Not only are the members of Eighth Blackbird accomplished performers, but they deeply value their roles as musical curators, educators, and mentors, and our students will benefit tremendously from the rare opportunity to work alongside such esteemed talent."
The name "Eighth Blackbird" derives from the eighth stanza of Wallace Stevens's evocative, imagistic poem, Thirteen Ways of Looking at a Blackbird: "I know noble accents / And lucid, inescapable rhythms; / But I know, too, / That the blackbird is involved / In what I know."
---
The group's six dynamic musicians include:
Lina Andonovska
flutes
Curiosity, fearlessness and versatility carry Lina Andonovska's artistry around the globe. Andonovska is a rare breed in the flute world; a name that you'll discover on both the pages of Rolling Stone and the Australian Chamber Orchestra roster.
Ashley Bathgate
cello
American cellist Ashley Bathgate has been described as an "eloquent new music interpreter" (New York Times) and "a glorious cellist" (The Washington Post) who combines "bittersweet lyricism along with ferocious chops" (New York Magazine). Her "impish ferocity", "rich tone" and "imaginative phrasing" (New York Times) have made her one of the most sought-after performers of her time.
Maiani da Silva
violin
Brazilian and American violinist Maiani da Silva enjoys a richly varied career as a freelancer, feeling equally at home playing in concert halls, recording studios, breweries, and parked cars. An omnivorous musician, Maiani performs contemporary/cross-over works, and can also occasionally be found playing percussion in an Afro-Brazilian band.
Matthew Duvall
percussion
Matthew is amazed every day that despite the completely weird artist/musician lifestyle he leads, he has the most supportive spouse and kids in the world (and two dogs, and a bearded dragon named Sammy). With this family that loves humor and travel and culture, there isn't time for much else.
Zachary Good
clarinets
Zachary Good is a Chicago-based instrumentalist (clarinets and Baroque recorders), improviser, and performer. He approaches music making with a variety of perspectives, ranging from historically informed to experimental practices, while working across a spectrum of genres and techniques.
Lisa Kaplan
piano
Lisa is a 2013 recipient of Chicago's prestigious 3Arts Award, and co-produced her first album When We Are Inhuman (released August 2019) with Bryce Dessner, which features her arrangements of songs by Will Oldham, aka Bonnie 'Prince' Billy.
---
General admission is $18, with student and K-12 discounts available. This performance is part of the Performing Arts Series, supported by the Student Performing Arts Fee.