Student Spotlight: Jeremi Edwards
December 08, 2021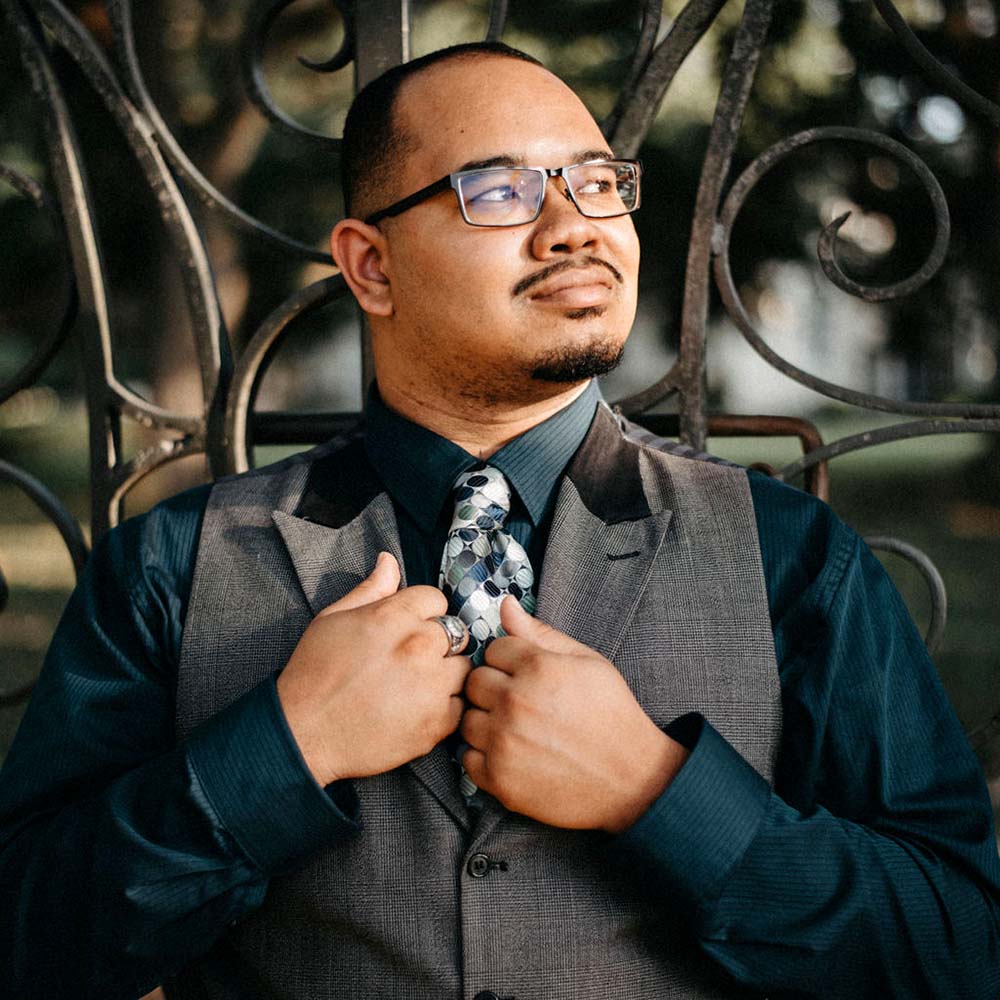 Louisiana native Jeremi W. Edwards, from the studio of Dr. Mara Gibson, will be joining 7 other student composers from across the country at the "John Mackey & Friends" booth, part of the 2021 Midwest Clinic International Band, Orchestra and Music Conference in Chicago, IL. Hosted by award-winning composer John Mackey, this booth serves to bring attention to composers from underrepresented groups and gives them a prominent platform to present their work to the conference's nearly 18,000 attendees from all 50 states and more than 40 countries.
I am excited to share my music and connect with so many new students, performers, conductors, directors and composers. One [of my] goals is to write music so that younger musicians who look like me can see themselves within the music they play. It was very rare for me to play a piece by a Black or African American composer when I was in high school, and I really hope I can help change that for the upcoming generation of musicians.

–Jeremi Edwards, PhD Candidate in Music Composition
Edwards is currently in his final semester within the PhD in Music Composition program at the LSU School of Music. His dissertation will consist of collecting and synthesizing contemporary music composition pedagogy trends and practices to develop a resource guide for new and future composition faculty.
Edwards holds a Bachelor of Music Education from McNeese State University, and a Master of Music in Theory and Composition from the University of Louisiana at Lafayette where he studied under Dr. Quincy Hilliard. Edwards is an alumnus of Kappa Kappa Psi and Phi Mu Alpha Sinfonia.