College Names Tara Houston Associate Dean Of Diversity, Equity, And Inclusion
September 24, 2021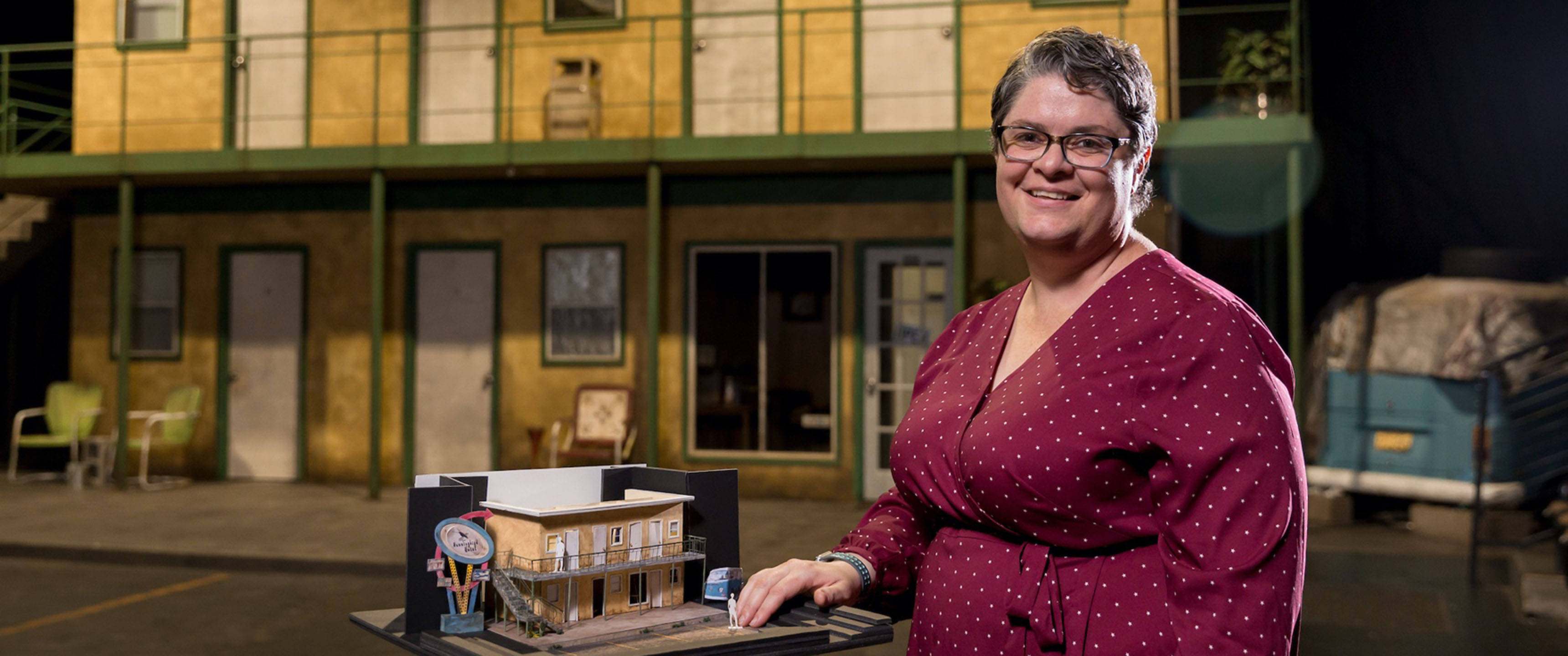 BATON ROUGE, La. – The LSU College of Music & Dramatic Arts announced it has named Tara Houston, Assistant Professor of Scenic Design in the LSU School of Theatre, as the new Associate Dean of Diversity, Equity, and Inclusion, effective October 4.
In her new position, Houston will collaborate with faculty, staff, and students to cultivate on-going educational opportunities and programs, develop robust data collection surrounding DEI initiatives, and establish measurable goals and performance metrics to ensure the College fosters a diverse and inclusive environment across all disciplines.
"I am humbled by the opportunity to serve the College of Music & Dramatic Arts as the first Associate Dean for Diversity, Equity, and Inclusion," said Houston. "To best serve our community, we must work toward a College that is actively engaged in ending the systemic racism and bias that stands in the way of our educational mission and community health. Working together, I believe we can foster an atmosphere that builds on a love for the creative arts to truly welcome students, faculty, staff, and community members across a wide variety of cultural backgrounds and lived experiences."
Professor Houston will continue to serve as the Assistant Professor of Scenic Design, where she designs scenery for both LSU School of Theatre and Swine Palace productions. She received a BFA in Scenic Design and Scenic Art at the University of Arizona and an MFA in Scenic Design from the University of Illinois. Houston is a member of the United States Institute for Theatre Technology, the Guild of Scenic Artists, and is part of the Steering Committee for the Latinx Theatre Commons.
"I am pleased to welcome Tara Houston into her newly expanded role with our College," said Kristin Sosnowsky, Interim Dean of the College of Music & Dramatic Arts. "With her demonstrated philosophy of inclusion and collaborative experience, Tara is well positioned to drive our momentum further forward as we strive to create a diverse, equitable and inclusive community for all of our faculty, staff, students and visitors."