In Memoriam: Dinos Constantinides
July 21, 2021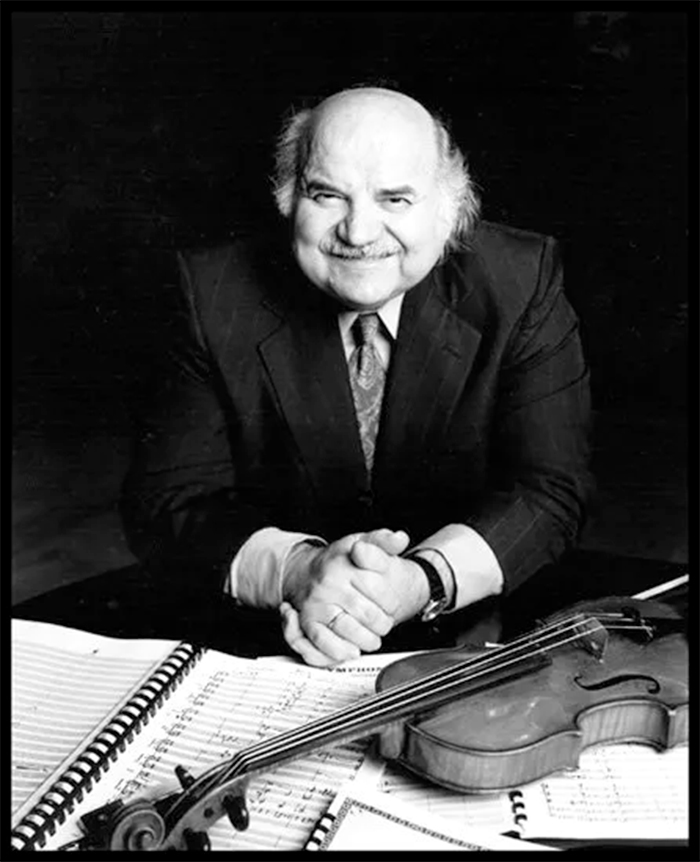 Dear Colleagues,
I am deeply saddened to confirm that Dinos Constantinides, LSU Boyd Professor of Composition, passed away on July 20, 2021 at the age of 92.
Dr. Constantinides was a masterful composer with an extraordinary body of work and incredible tenure at our School of Music, having begun his teaching here in 1966 and holding the rank of Boyd Professor since 1986. Throughout his illustrious career as a composer, teacher, violinist, and conductor, he amassed an impressive array of grants, commissions, and awards, and tirelessly used those successes for the betterment of his students at LSU. Under his tutelage, his students became renowned artists in their own right—going on to win national and international awards in both composition and performance. A number of them have followed his lead even more closely into the realm of pedagogy and now hold professorships at arts institutions across the globe.
Personal honors for Dr. Constantinides were plentiful. Over more than six decades of experience, Dr. Constantinides wrote over 230 compositions, including his opera Intimations, winner of two awards; his opera Antigone; and eight symphonies, of which Symphony No. 2 earned him Louisiana's Artist of the Year Award. Hearing his works in prestigious venues such as Carnegie Hall was a routine occurrence. Dr. Constantinides was additionally the recipient of first prizes in the Brooklyn College International Chamber Competition and the First Midwest Chamber Opera Conference, as well as the Delius Composition Contest Grand Prize, American New Music Consortium Distinguished Service Award, and many more. In July of 2020, he was recognized with the Albert Nelson Marquis Lifetime Achievement Award.
Prior to coming to LSU, Dr. Constantinides studied music theory and violin at the Greek Conservatory in Athens, the Juilliard School of Music, and Indiana University, and composition at Michigan State University. He began his career as a violinist, playing with the State Orchestra of Athens in Greece and the Indianapolis and Baton Rouge Symphonies for many years.
Jim Byo is in contact with Judy Constantinides and the family, and information about memorial arrangements will be forthcoming. Throughout their time with us, Dr. Constantinides and Judy dedicated their lives to the well-being of our students and the continual improvement of the Baton Rouge community. We are sending Judy and the family our unconditional love and support as they go through this difficult time.
Sincerely,
Kristin