Our award-winning faculty has been making an global impact, both inside and outside of the classroom, since 1860.
2018 Distinguished Scientist Award
The Southeastern Universities Research Association, or SURA, announced that Gabriela González, professor of physics and astronomy at LSU and former spokesperson of the LIGO Scientific Collaboration, will receive the 2018 SURA Distinguished Scientist Award. The annual honor goes to a research scientist whose extraordinary work fulfills the SURA mission to "advance collaborative research and education" in the Southeast and nation.
SEC Professor of the Year
Isiah Warner, LSU Boyd Professor, has been named the 2016 SEC Professor of the Year, the SEC announced on Tuesday, April 12.
LSU Professor McClure Named one of 13 Innovative Female Architects Around the World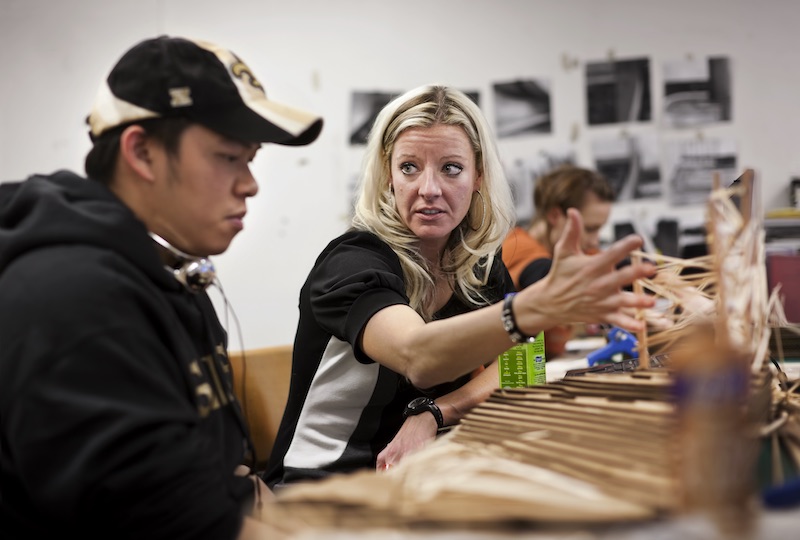 Ursula Emery McClure, FAAR, AIA, LEED AP BD+C, A. Hays Town Professor in the LSU School of Architecture, was named on ArchDaily's list of 13 top female architects, the only architect in the United States to make the list. The article "Celebrating A Generation of Women Leaders in Architectural Practices Around the World," published April 3, 2018, recognizes innovative female architects across the globe.
LSU Professor Tammy Dugas is developing a new cardiovascular stent that releases red wine antioxidants slowly over time to promote healing and prevent blood clotting and inflamation.
LSU Professor Naohiro Kato is developing biodegradable Mardi Gras beads to prevent tens of thousands of pounds of plastic beads from ending up in landfills each year.
Art history Assistant Professor William Ma won the Site and Space in Southeast Asia research award, a two-year funded research opportunity in Southeast Asia.
Want to keep up with all the good news coming from LSU? Subscribe to the President's monthly Postscript newsletter.