LSU Commits to Becoming a Leader in Cybersecurity and Military Studies
March 16, 2022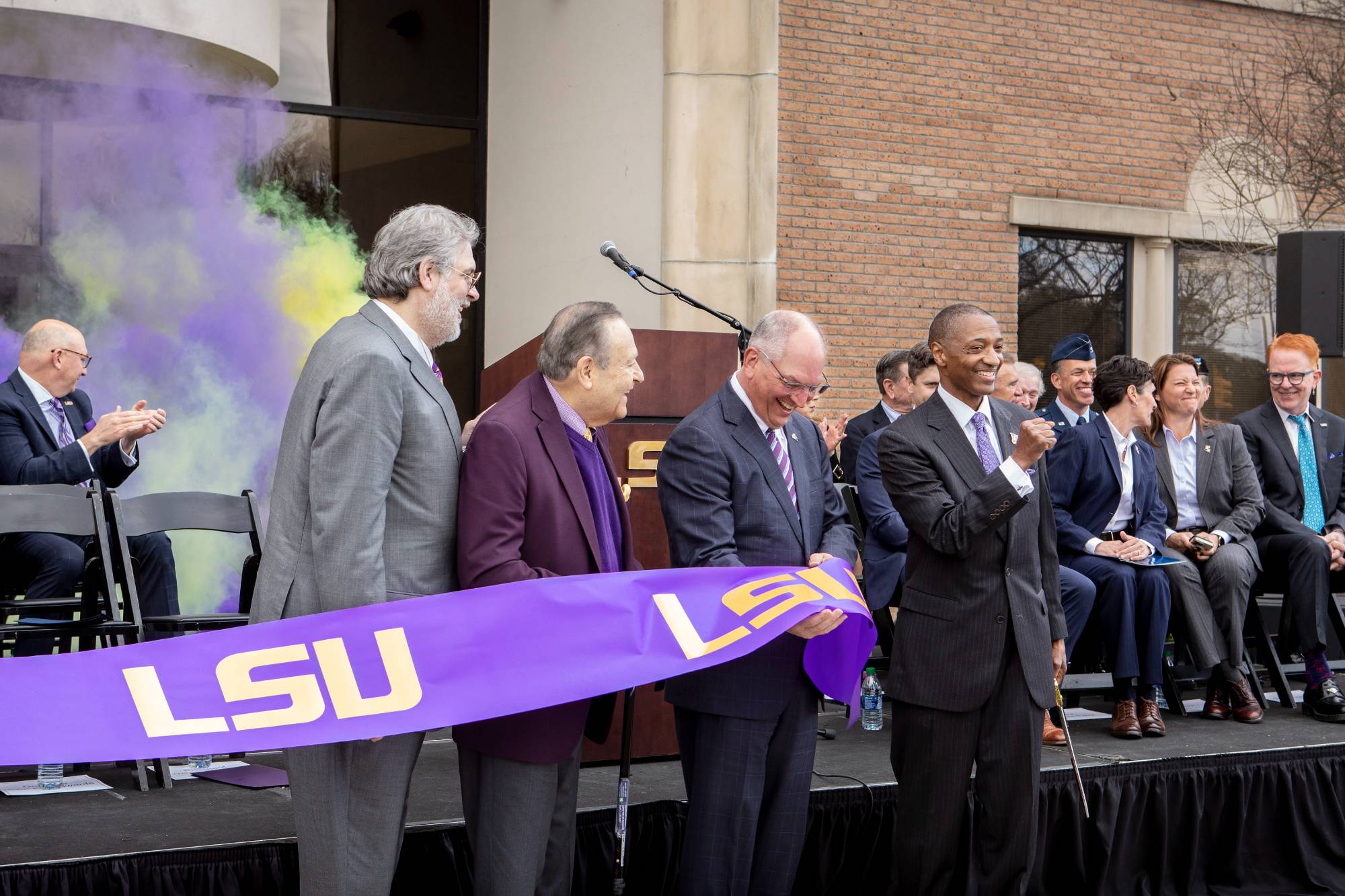 LSU has unveiled a broad and aggressive series of initiatives in cybersecurity and legacy of military studies that will involve all eight LSU campuses and have statewide impact on workforce, research and development, and economic impact.
"Strengthening cybersecurity in Louisiana while also developing the workforce needed to support the agencies, organizations and firms needed to carry out this critical work is one of the top focuses of my administration, and it aligns perfectly with LSU's research-based mission to serve our state and nation," said Louisiana Gov. John Bel Edwards. "I am thrilled that LSU has undertaken this effort statewide and I am heartened to know that the next generation of cybersecurity experts and leaders will be made right here in Louisiana."
The announcement is the latest transformative investment in LSU President William F. Tate IV's Scholarship First Agenda, focused on creating solutions that are essential to the future of agriculture, biotechnology, the coast, defense and energy within Louisiana and throughout the nation.