Latest News
Organizational climate, or how people believe they are expected to act and interact with each other at work, is one of the most widely studied concepts in business and psychology.
We're highlighting the journeys of three LSU management majors who, with support from the Rucks International Scholars Awards, enhanced their educational journey by studying abroad.
This summer, Flores MBA student Julia Palin had the opportunity to work as a communications summer associate for her hometown's NFL team, the New England Patriots.
The LSU E. J. Ourso College of Business is proud to announce the 2023 Hall of Distinction inductees--Kip Knight and Joaneane Smith. In addition, this year's Outstanding Young Alumni Award recipient is Jacques Bourque.
LSU is pleased to announce this year's list of the annual LSU 100: Fastest Growing Tiger Businesses. The LSU100 is a highly competitive program that celebrates the 100 fastest-growing LSU graduate-owned or LSU graduate-led businesses in the world. Companies must apply each year to be considered for the list.
The Department of Economics within the LSU E. J. Ourso College of Business has launched the Louisiana Economy Forecasting Model as a service to the State.
Ourso on the Geaux Newsletter
Get the insider information on the college directly to your inbox once a month.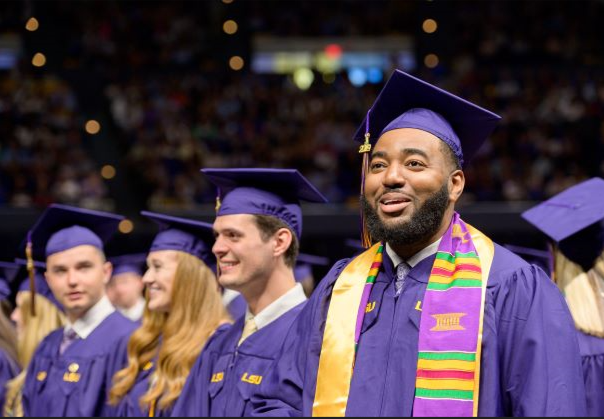 Share Your Story
Business Alumni, we want to keep up with you. Let us know where you are and what you do. We'd love to feature you.
Update Your Contact
Ourso Alumni are on the geaux. Make sure we've got your latest contact information so we can stay in touch.
Contact Us
Contact the External Relations Team for all things media, marketing, communications, events, and design.