Latest News
The LSU Professional Sales Institute, part of the Department of Marketing in the E. J. Ourso College of Business, invites all area business leaders, sales professionals, business owners, or anyone in a front-line decision-making position at a company to attend the 2023 LSU Sales Symposium on April 21 from 8 a.m. to 5:30 p.m. at the LSU Business Education Complex, 501 S. Quad Drive.
For years now, personal, work, and societal concerns about obesity and body fatness have sparked research efforts across multiple fields.
The LSU Center for Internal Auditing, the world's first and best university-based internal audit education program, is expanding to include a greater focus on cybersecurity risk and environmental, social & governance (ESG) reporting. In recognition of these changes, the program has been renamed the LSU Center for Internal Auditing & Cybersecurity Risk Management (LSUCIA&CRM).
Gov. John Bel Edwards recently announced a new set of appointments to various Louisiana boards and commissions. Included in this announcement, Department of Public Administration Associate Professor Suzette Caleo was assigned to serve on the Louisiana Women's Policy and Research Commission as a member with gender, diversity, and organizational justice expertise.
Last month, the Sales and Marketing Executives-Baton Rouge chapter awarded Department of Marketing Distinguished Instructor Tommy Karam with its Nell Mitchell Doughty Lifetime Achievement Award at an event where many recounted their experiences in Karam's classroom.
Sonja D. Wiley has been a vital part of the LSU community since accepting a joint appointment in the E. J. Ourso College of Business and the Center for Computation & Technology in 2002.
Ourso on the Geaux Newsletter
Get the insider information on the college directly to your inbox once a month.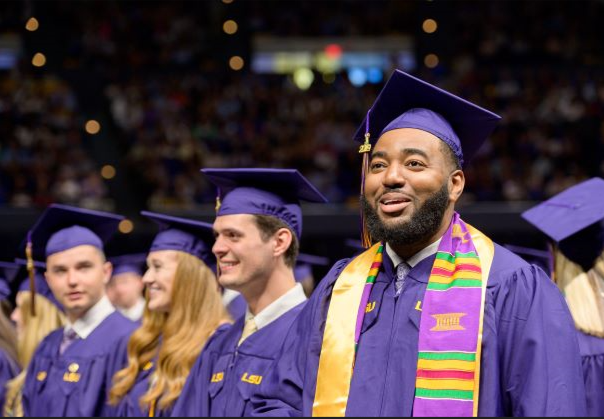 Share Your Story
Business Alumni, we want to keep up with you. Let us know where you are and what you do. We'd love to feature you.
Update Your Contact
Ourso Alumni are on the geaux. Make sure we've got your latest contact information so we can stay in touch.
Contact Us
Contact the External Relations Team for all things media, marketing, communications, events, and design.