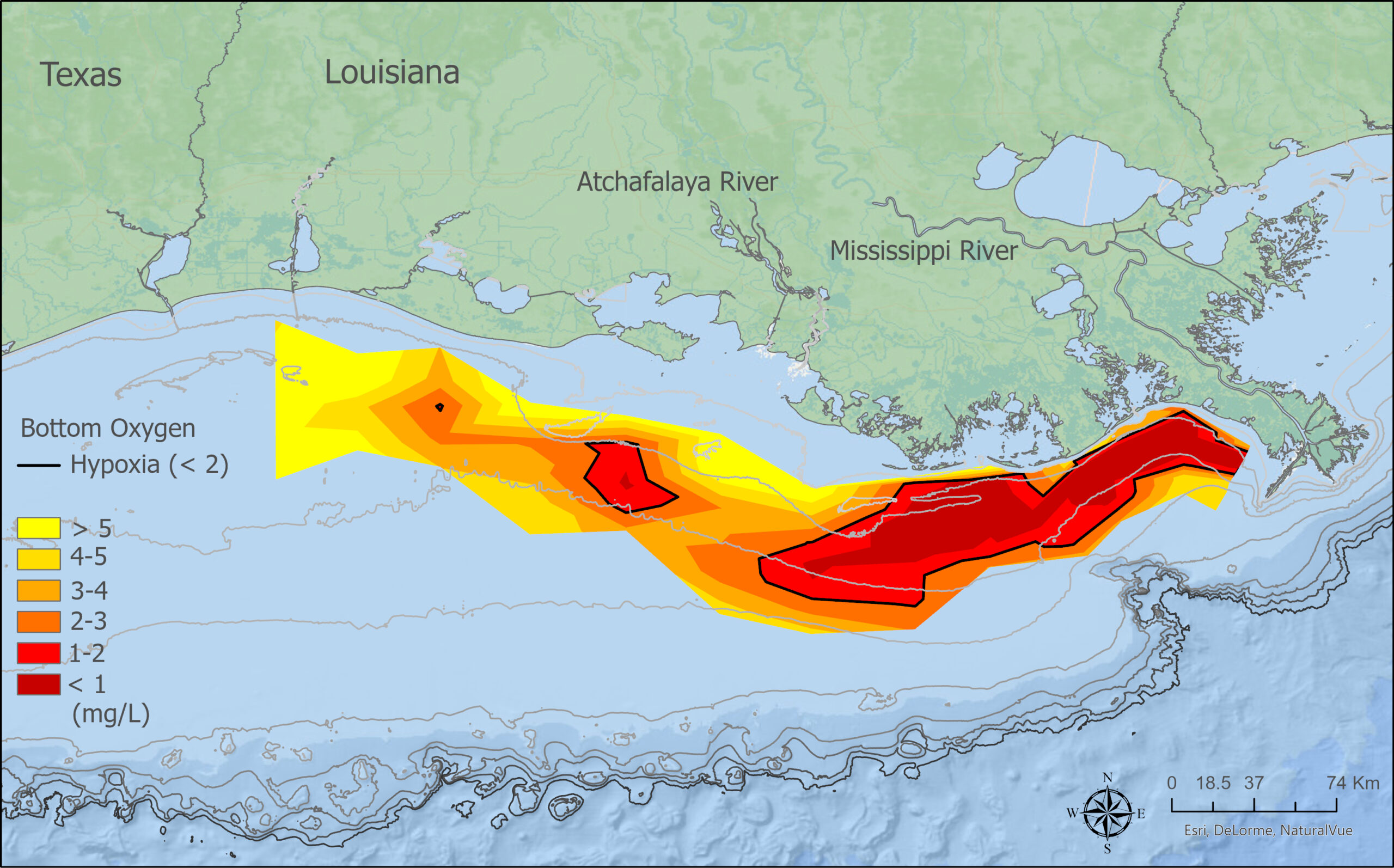 NOAA-supported scientists announced that this year's Gulf of Mexico "dead zone"— an area of low to no oxygen that can kill fish and marine life — is approximately 3,275 square miles.
The Louisiana Board of Regents has awarded the LSU AgCenter Louisiana Institute for Bioproducts and Bioprocessing a grant of nearly $1 million to upgrade equipment for the state-approved institute.
ExxonMobil Upstream Research Company has joined forces with LSU Craft & Hawkins Department of Petroleum Engineering faculty to conduct gas migration experiments as part of a financial grant from ExxonMobil URC.
The LSU Libraries was one of five to receive the 2022 Catalyst Fund from LYRASIS, which serves and supports 1,000 academic and public libraries, archives, museums and cultural heritage organizations in 28 countries.
It's that time of year again: back-to-school shopping season! At the end of every summer, parents pack their kids in the car and head to a crowded Wal-Mart or Target to search for sales on school supplies for the upcoming academic year.
Two new studies will examine female athletes' mental and physical resilience via two newly funded grants, dedicated to improving performance and helping people thrive throughout their lives.
Combustion of natural gas, chiefly comprised of methane, provides a major portion of our nation's energy needs. Additionally, methane can be reacted with steam in a process known as methane steam reforming to produce carbon monoxide (CO) and hydrogen (H2), which are then used to produce a wide range of fuels and chemicals.
Sponsored by the National Sea Grant College Program, the John A. Knauss Fellowship matches graduate students with an interest in ocean and coastal resources and national policy affecting those resources with hosts in federal legislative or executive branch offices for one year.
Government officials and media representatives help form a "best practices" list for effective communication during extreme weather events.
Mark Wagner, professor of Arabic in the LSU Department of World Languages, Literatures & Cultures, has been awarded a fellowship at the Netherlands Institute for Advanced Study in the Humanities and Social Sciences. Wagner will undertake the research project titled, "The Rothschilds of Arabia and Africa: The Rise and Fall of a Jewish Mercantile Empire Under the British Raj."