The most pristine parts of the Amazon rainforest devoid of direct human contact are being impacted by human-induced climate change, according to new research by LSU scientists.
LSU Department of Chemistry Associate Professor Tuo Wang and his research team have revealed the molecular architecture of fungal cell walls and the structural responses to stresses, aiding the development of anti-fungal drugs targeting cell wall components.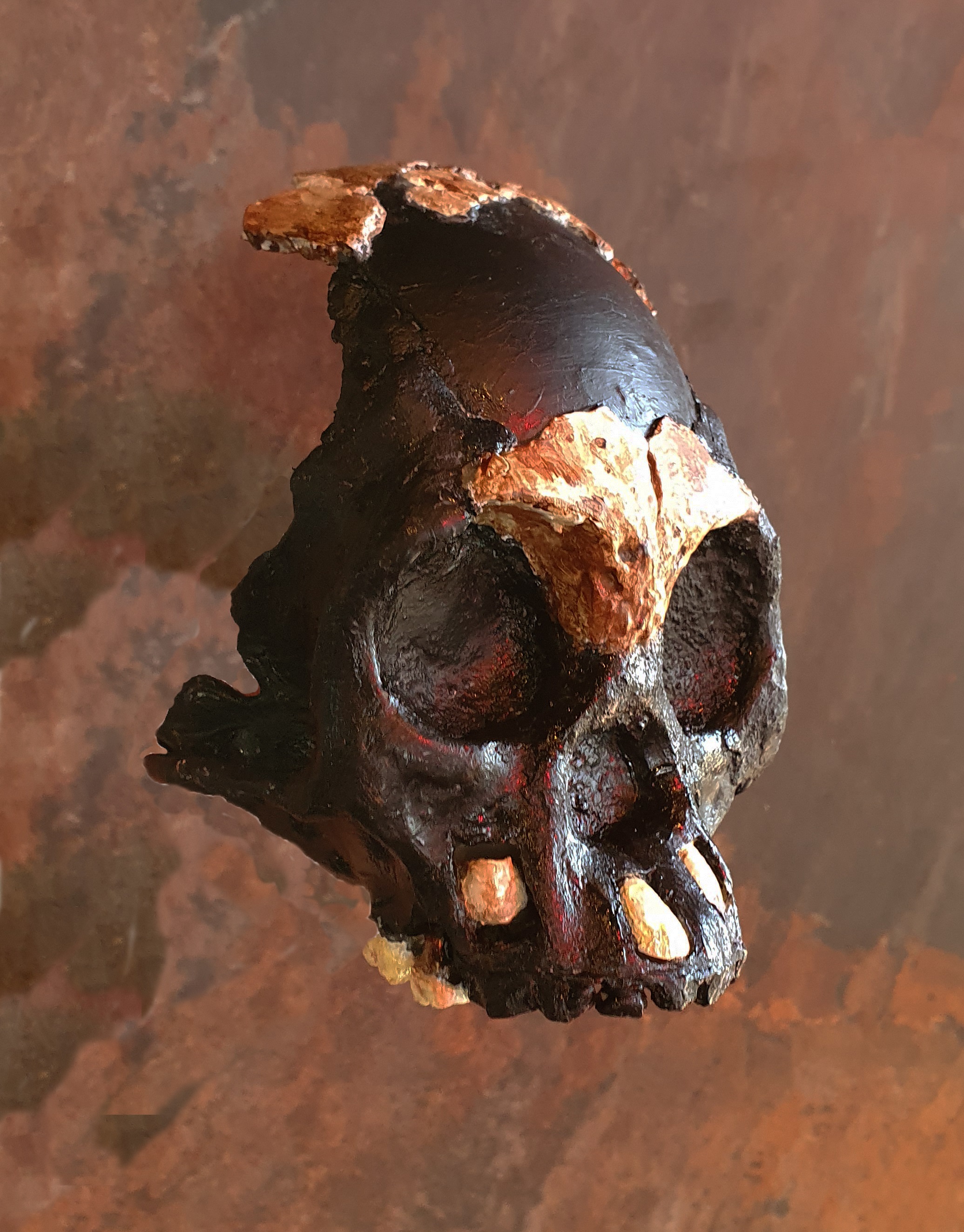 LSU archaeologist discovers the first partial skull of a child of an early human ancestor from about 250,000 years ago.
First patient study in North America to investigate a new combination of two previously FDA-approved drugs identified as effective against COVID-19 by DeepDrug, an artificial intelligence platform developed by LSU researchers.
The National Centers of Academic Excellence in Cyber Operations (CAE-CO) program recently selected LSU as the sole university allowed to apply for the CAE-CO designation in 2021. This designation is currently held by only 24 other universities across the nation. It's an achievement that would not have been possible were it not for LSU Computer Science and Engineering Professor Golden G. Richard III, who is also the associate director for LSU's Center for Computation & Technology (CCT) and director of LSU's Applied Cybersecurity Lab.
Estrogen receptor-positive, or ER+, breast cancer is the most common type of breast cancer diagnosed today. When someone has ER+ breast cancer, the cancer cells' growth is facilitated by the estrogen receptor. In breast cancer, hormone receptors – proteins located in and around breast cells – signal cancerous cells to grow uncontrollably, resulting in a tumor.
A new study led by researchers in the LSU Superfund Research Program demonstrates that children who are exposed to a certain type of environmental air pollution are more likely to contract community acquired pneumonia and to be hospitalized for longer periods of time.
For the past 15 years, LSU Civil and Environmental Engineering Assistant Professor Aly Mousaad Aly has studied wind, structural, and coastal engineering. His latest project explores ways to improve community resilience and establish smart and recoverable infrastructure and businesses along the Gulf Coast.
Hundreds of miles of marshes and barrier islands buffer the state from the Gulf of Mexico. These vast, wild wetlands protect people, homes, and businesses on the coast as well as inland.
Each day, many of the products we use, whether we know it or not, are produced from natural gas or crude oil using carbon- and energy-intensive processes. But what if we could make those same products using CO2, thereby drastically reducing or even eliminating our carbon footprint? That is the ultimate goal of a project being conducted by researchers from LSU and the University of Delaware, thanks to a four-year, $4 million grant from the National Science Foundation Established Program to Stimulate Competitive Research, or NSF EPSCOR, program.