LSU Offshore Wind Consortium Secures EDA Tech Hub Designation to Elevate Louisiana Energy Leadership
October 23, 2023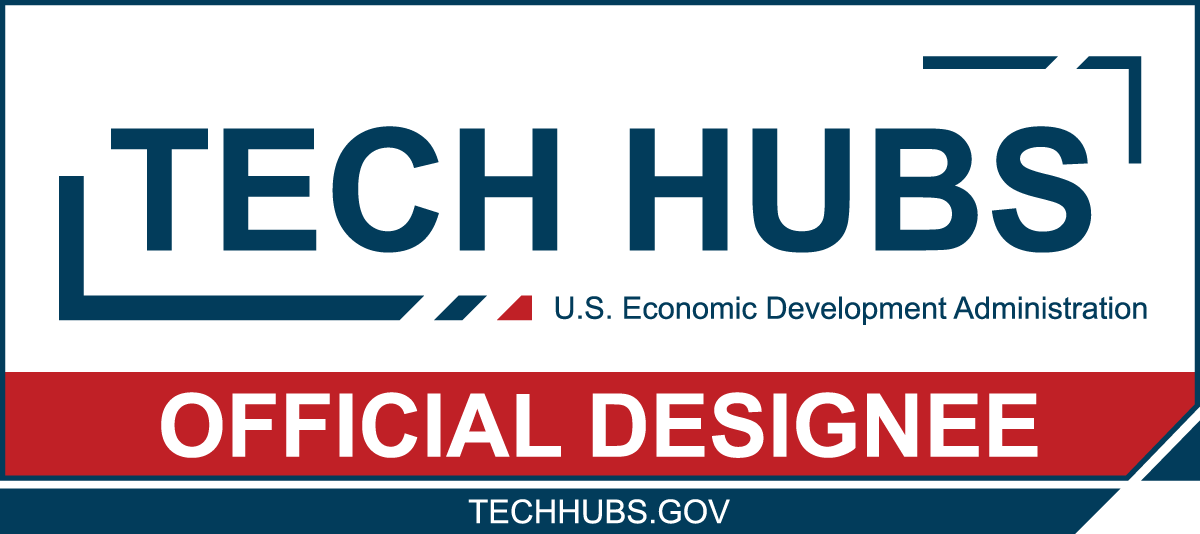 Today, President Biden and the Economic Development Administration, or EDA, announced an LSU-led consortium, Gulf Louisiana Offshore Wind, or GLOW, Propeller, as one of only 31 newly designated Tech Hubs positioned to revitalize American manufacturing, create jobs and strengthen U.S. economic and national security within a decade. LSU's GLOW Propeller was selected from hundreds of applicants from 48 states.
GLOW Propeller will support talent and technology development for offshore wind energy production in Louisiana, bolstering the state's leadership role in traditional and emerging renewable energy production.
"For nearly a century, Louisiana has been at the forefront of our nation's domestic offshore energy production," Governor John Bel Edwards said. "By helping universities, companies and technical colleges in Louisiana develop critical offshore wind technology and know-how, this program will help Louisiana stay a leader for the next century. I would like to thank the U.S. Department of Commerce's Economic Development Administration, as well as Rep. Troy Carter, Sen. Bill Cassidy and President Biden for their support of the CHIPS and Science Act that makes this important work possible."
"LSU's Scholarship First agenda recognizes Louisiana's pivotal role in research and talent development within the ever-evolving energy industry," LSU President William F. Tate IV said. "This highly competitive U.S. Department of Commerce's Economic Development Administration award affirms that collaborations between LSU, higher education partners and industry leaders further bolster our capacity and accelerate our novel approach to driving talent and technology advancements in emerging energy sectors."
---
Related: Gov. Edwards Applauds EDA's Selection of LSU Offshore Wind Consortium for New U.S. Tech Hubs Program
---
The Tech Hubs program received nearly 400 total applications by 197 consortium applicants, and EDA's selection of LSU's GLOW Propeller recognizes LSU and Louisiana's potential to drive energy innovation and be an impactful global leader in offshore wind technology development by building on and reimagining established assets and resources.
The GLOW Propeller consortium brings together public and private partners, including five universities (LSU, Southern, Tulane, UNO and Xavier), two community colleges (Delgado and Nunez), industry (Gulf Wind Technology, RWE and Sev1Tech), as well as Greater New Orleans, Inc., the Water Institute of the Gulf, Louisiana Economic Development, Louisiana Department of Natural Resources, City of New Orleans and Port Fourchon, the nation's leading offshore energy port located in Lafourche Parish.
"This designation marks a significant milestone as it demonstrates unequivocally a desire by the EDA to support the Gulf of Mexico region in its pursuit of developing offshore wind projects moving forward," said Chett Chiasson, director of Port Fourchon. "Among the major players in offshore wind will be Port Fourchon as our servicing capabilities and location to the Gulf are second to none. Our agency, tenants and users stand ready to assist in any and every way possible to see this potential become a reality in the not-so-distant future."
LSU's lead on the project is its National Center for Advanced Manufacturing, or NCAM, as offshore wind development relies directly on capabilities to engineer, design and transport advanced materials. One of the first tasks will be to hire a dedicated Regional Innovation Officer, or RIO, to coordinate the work of the consortium and build a comprehensive regional technology strategy for Phase 2 implementation.
"The award of this EDA designation and program development grant is another indication of the research partnerships LSU is developing to lead Louisiana in energy transition technologies," said Robert Twilley, LSU vice president of research and economic development. "Research, development and demonstration capabilities organized by our Institute for Energy Innovation continue to establish LSU as one of the top public research universities in energy, in alignment with LSU's Scholarship First agenda."
In August, GLOW Propeller consortium member RWE, an international renewable energy company, became the sole offshore wind lease holder in the Gulf of Mexico, in federal waters due south of Lake Charles, Louisiana.
Offshore wind development in the Gulf of Mexico poses unique challenges, which the LSU consortium aims to address. With lower average wind speeds, softer soils and major storm events, the Gulf region is considered a second-tier site where successful development could forge the future of similar sites around the globe. GLOW Propeller is an opportunity for Louisiana to export knowledge and technology to the world, just as Louisiana workers helped build the Block Island Wind Farm off Rhode Island, the nation's first commercial wind farm.
The 2022 CHIPS and Science Act authorized the Tech Hubs program at $10 billion. Designation as a Tech Hub unlocks the opportunity for the LSU-led team to apply for tens of millions of dollars in funding to accelerate offshore wind research and development in Louisiana. The EDA is announcing Phase 2 implementation grants of $50-75 million each to five or more of the 31 newly designated Tech Hubs.
The GLOW Propeller consortium's efforts build on Louisiana's generational expertise, resources and assets in energy production, leveraging some of the largest legacy energy infrastructure in the nation with thousands of miles of pipeline and one of the world's largest maritime systems with 32 ports. Traditional skills used in offshore fossil fuel production, such as welding, electrical and coating work, translate directly to offshore wind and the manufacture of components like nacelles, jackets, towers and blades.
GLOW Propeller will receive the full support of the newly launched LSU Institute for Energy Innovation, which coordinates energy partnerships and projects across the state and beyond. The goal of GLOW is to transform Louisiana's energy workforce while ensuring the economic benefits of energy development reach people and communities across the region.
Through GLOW Propeller, LSU further strengthens its position as a talent and technology development leader in the energy transition. LSU recently secured $5 million in funding from the U.S. Department of Energy for a Direct Air Capture Hub and shares in the $50 million Build Back Better award for H2theFuture to accelerate hydrogen development, including the advancement of green hydrogen, which relies on renewable energy from wind and solar. An LSU-led team is also one of 16 current finalists for the largest award in National Science Foundation history—$160 million—for its Engine for Louisiana Innovation and Transition of Energy, or ELITE.
Join live for the White House press conference and President Biden's announcement of Tech Hubs designees today, Monday, October 23, 1:15 p.m. at whitehouse.gov/live.