LSU Launches Watershed Effort with $245 Million Investment and Support from Healthcare Partners
February 11, 2022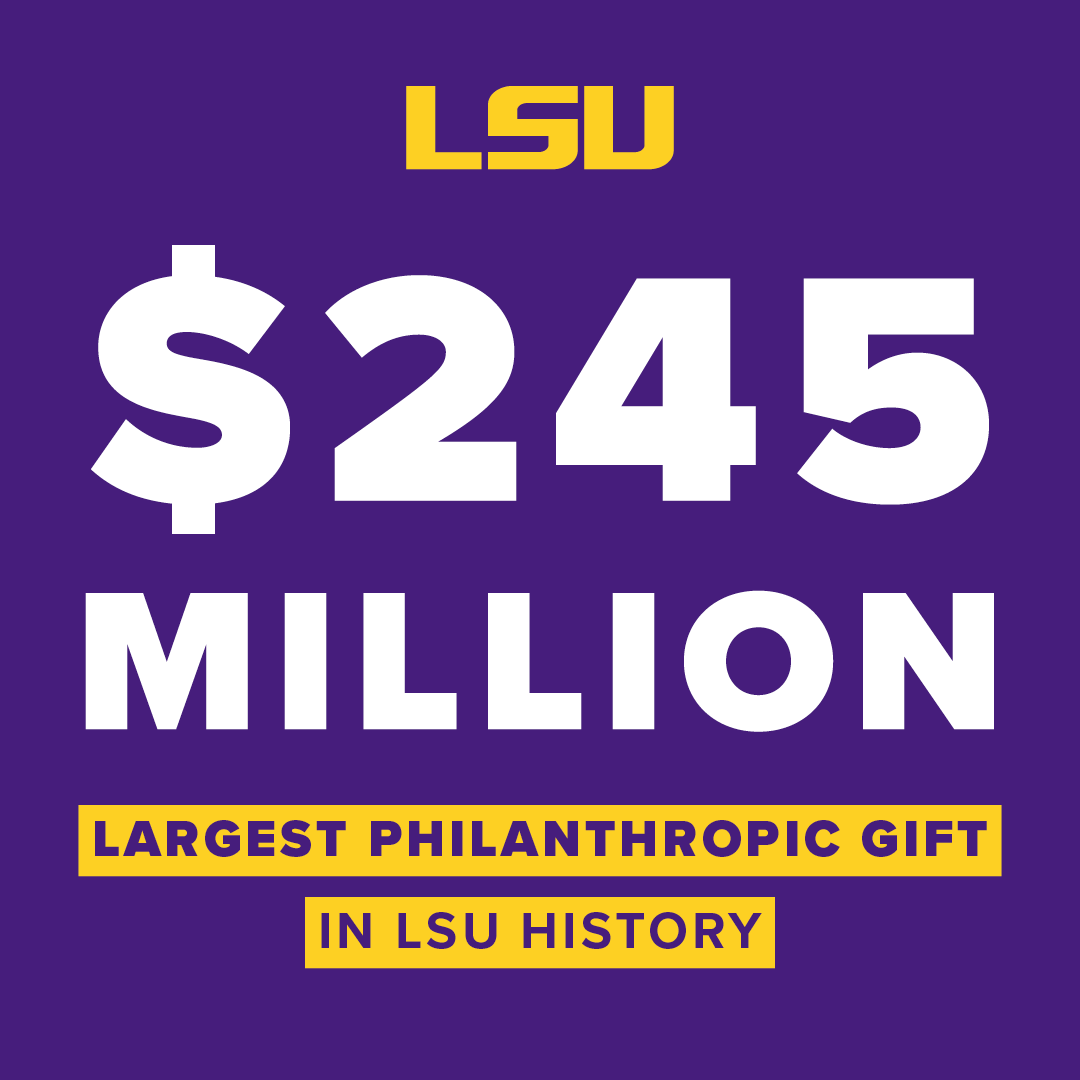 BATON ROUGE – LSU announced today that Our Lady of the Lake and LCMC Health have committed to investing $245 million in LSU over the next 10 years to transform healthcare in Louisiana.
"As Louisiana's flagship university, LSU has an inherent commitment and responsibility to elevate our state," said LSU President William F. Tate IV. "This landmark chapter in our longstanding partnerships with Our Lady of the Lake and LCMC Health epitomizes our capacity to transform the lives of our fellow Louisianans. Together, we will pursue the first NCI-Designated Cancer Center in the region, catalyze STEM transformation in Louisiana, strengthen the talent pipeline for the future of healthcare, alleviate financial barriers to quality healthcare for our students with financial need and provide elite healthcare to our student-athletes."
The combined commitments to LSU include $160 million in support of academics and $85 million in support of athletics.
Our Lady of the Lake has committed $170 million over the next 10 years to set a new standard for healthcare delivery, research and education. This unprecedented level of investment establishes Our Lady of the Lake as LSU's exclusive Championship Healthcare Partner. Our Lady of the Lake is investing $85 million each in academics- and athletics-focused initiatives:
$40 million to develop an end-to-end healthcare experience within the LSU Student Health Center and provide in-kind care to uninsured and underinsured LSU students.
$20 million to the LSU School of Medicine New Orleans Baton Rouge Branch Campus to strengthen physician residency and fellowship programs, expand high school students' interests in healthcare and provide broad training in clinical and non-clinical health-related professions.
$15 million to construct the LSU Interdisciplinary Science Building, LSU's top capital priority. Our Lady of the Lake's leadership commitment will be recognized through the proposed naming of the Our Lady of the Lake Interdisciplinary Science Building. This crucial space will be home to the LSU College of Science, the springboard for more than half of Louisiana's physicians, and will instantly close more than half of the college's current gap in educational and lab space needs.
$10 million to establish a healthcare-focused research fund directed by the LSU president to advance university-wide research that could span all LSU campuses. Specific innovation to address health disparities is a top priority.
$85 million to deploy integrated clinical technology, facility improvements and educational programming to advance student-athlete health and wellness – essential to sustaining the vitality of LSU's thriving athletics programs.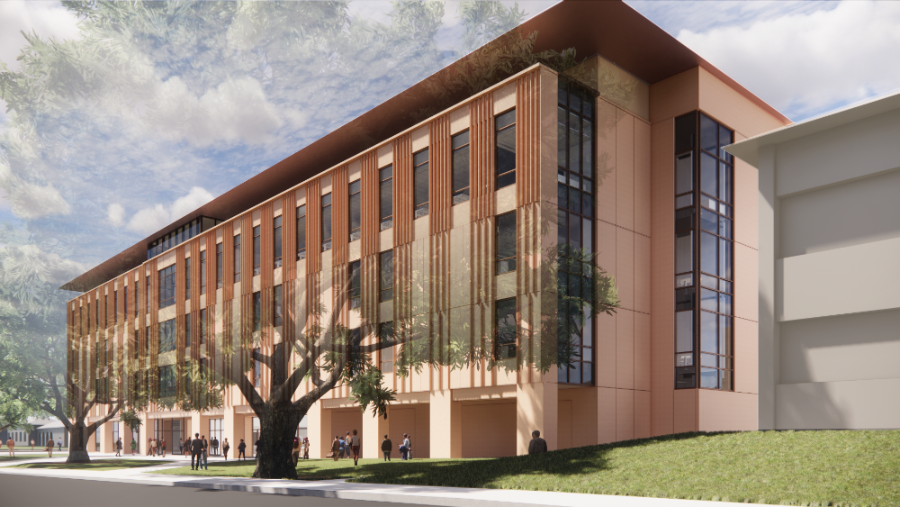 "Today's announcement is one of the most significant healthcare investments in Louisiana's history with the true ability to transform our state," said Scott Wester, president and CEO of Our Lady of the Lake. "As LSU's Championship Healthcare Partner, we will chart a new, long-term course to change the trajectory of health in Louisiana, catalyze innovation and economic development through research, lead in athletic excellence, build a more robust healthcare talent pipeline, and expand STEM education. This historic partnership will show Louisiana and the nation how superior education and healthcare organizations can make a far greater impact together than either can on their own. Together, we will advance, create, learn and win. We are champions for Louisiana!"
LCMC Health has committed $75 million to revolutionize cancer research, treatment and outcomes in Louisiana and ensure a sustained talent pipeline for the state's healthcare industry. As LSU's lead clinical partner in the vision for ascending the LSU Health New Orleans/LCMC Health Cancer Center to an NCI-Designated Cancer Center, LCMC Health is dedicating:
An initial $50 million commitment to develop world-class, multidisciplinary cancer care and clinical research programs driven toward earning NCI designation for Louisiana.
$10 million to develop a scholarship fund focused on addressing nursing and allied health workforce needs in Louisiana.
$10 million toward the Our Lady of the Lake Interdisciplinary Science Building, which will create a world-class waypoint for scientific inquiry, discovery and collaboration.
$5 million to establish a cancer-focused research fund directed by the LSU president.
LSU officials, along with representatives from Our Lady of the Lake and LCMC Health, sign the $245 million commitment to transform healthcare in Louisiana.​
"LCMC Health is proud of our nearly seven-decade partnership with LSU and energized by this extraordinary opportunity to expand our work together," said Greg Feirn, CEO of LCMC Health. "Our missions are aligned in teaching, research and discovery to improve the health and well-being of Louisiana. We are confident that this partnership will improve the quality of cancer care in Louisiana, and through research and innovation, contribute to enhanced cancer breakthroughs worldwide."
Our Lady of the Lake is a not-for-profit healthcare organization based in Baton Rouge, La., committed to serving the Capital Region and building a healthy community through excellence in patient care and education. Our Lady of the Lake is Louisiana's largest acute care provider with more than 1,000 licensed beds in its Regional Medical Center, dedicated Children's Hospital, hospital in Gonzales, La., and two freestanding emergency rooms. Our Lady of the Lake also has a 500+ provider Physician Group with numerous ambulatory facilities and expansive community outreach. Our Lady of the Lake provides comprehensive healthcare services for common to complex conditions and is a primary teaching site for graduate medical education programs recognized in the areas of heart and vascular, trauma and emergency care, stroke, cancer care, advanced surgical procedures and more. Our Lady of the Lake is part of the Franciscan Missionaries of Our Lady Health System, one of Louisiana's largest private employers, with more than 18,000 team members.
LCMC Health is a New Orleans-based, non-profit health system on a mission: to provide the best possible care for every person and parish in Louisiana and beyond, and to put a little more heart and soul into healthcare along the way. Founded by Louisiana's first freestanding children's hospital, LCMC Health has grown into a healthcare system that's built to serve the unique needs of communities and families across New Orleans, the Gulf Coast and beyond. LCMC Health has more than 2,800 board-certified physicians and offers six hospital locations – Children's Hospital, Touro, University Medical Center New Orleans, New Orleans East Hospital, East Jefferson General Hospital and West Jefferson Medical Center – a network of urgent care centers across the greater New Orleans area, and physician practices.
Our Lady of the Lake's and LCMC Health's investments are part of LSU's $1.5 billion Fierce for the Future Campaign, the largest campaign for higher education in the history of Louisiana. Fierce for the Future unites LSU's campuses statewide in pursuit of a common goal: to generate solutions for the people in Louisiana that hold the promise of making profoundly positive impacts around the world. To learn more, please visit fierceforthefuturecampaign.org.