Jeff Humphries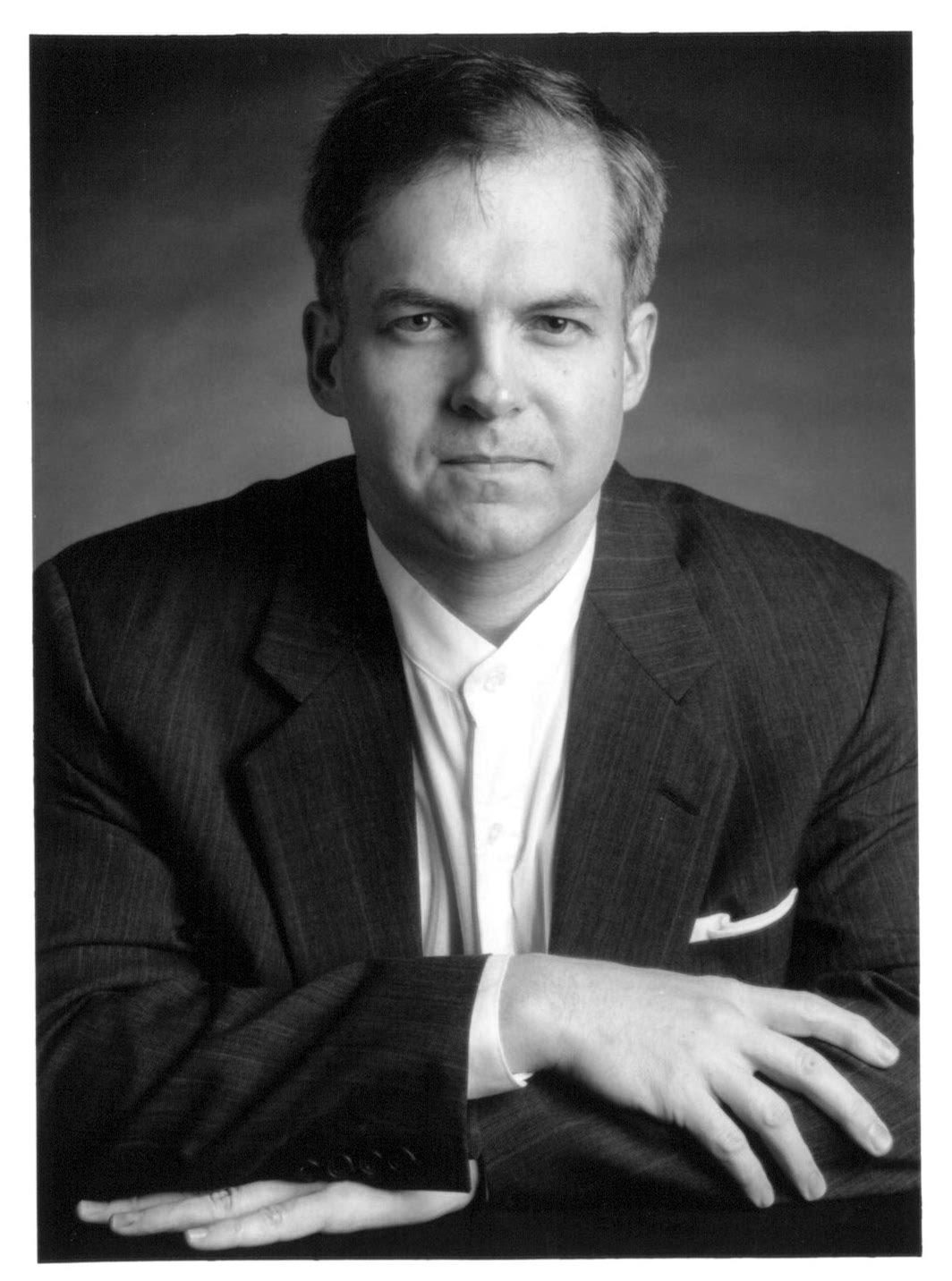 It is with great regret that we share the sad news that our long-time colleague and friend John Jefferson (Jeff) Humphries, LSU Foundation Professor of French Studies and of English, passed away on Saturday, September 20, 2014 at his home in New Orleans.
Jeff Humphries was a person of great talents and his contributions to the department and to the university since his arrival in 1982 are immense and long lasting.
Jeff earned his BA from Duke in 1977 and his PhD from Yale in French and Comparative Literature in 1981, joining the LSU faculty as Assistant Professor in Fall 1982. He quickly showed his brilliance, with his teaching and scholarship being recognized by quick and regular promotion, and his administrative work undertaken with skill and energy. He became Associate Professor in 1985, Professor in 1986 with joint appointment in the Department of English, and LSU Foundation Professor in 1999. In addition, he received the LSU Foundation Distinguished Faculty Award in 1993 and was named Chevalier de l'Ordre des Arts et des Lettres by the French government in 2001.
His scholarship was marked by range, precision, and depth. He wrote and taught on figures from Villon and Shakespeare to Blanchot and Glissant; on writers and topics from France, the Caribbean, Louisiana, the Southern United States, and Japan; and in the genres of scholarly prose, fiction, and poetry. The excellence of his work was recognized by glowing reviews from major figures and by grants from the ACLS, NEH, the Louisiana Endowment for the Humanities (LEH), the Louisiana Education Quality Support Fund (LEQSF), and the Lyndhurst Foundation.
Among his most noteworthy works are Katrina, mon amour (Paris: Seuil; 2008); Collected Poems of Edouard Glissant. (English translation, with notes and introduction; University of Minnesota Press, 2005); Borealis (a collection of Humphries's poems; University of Minnesota Press, 2002); Reading Emptiness: Buddhism and Literature (SUNY, 1999); The Puritan and the Cynic: the Literary Moralist in America and France (Oxford University Press, 1987); and The Otherness Within: Gnostic Readings in Marcel Proust, Flannery O'Connor, and Francois Villon (LSU Press, 1983).
He was an inventive and dedicated teacher, directing many PhD dissertations and MA theses, as well as teaching a wide range of undergraduate and graduate courses, including a number of translation courses that were a highlight of the department's curriculum for many years.
Jeff held the full range of departmental posts, serving energetically and carefully as Director of Graduate Studies from 1985-1990, Associate Chair 1993-1997, and Chair from 1997-2002. In addition, he was on the Steering Committee for the Program in Comparative Literature for many years. During his time as Chair, he oversaw many important changes in the department, including naming it the Department of French Studies from its previous incarnation as the Department of French and Italian; the creation of the Ubaye Valley Program; and the founding, with Louis Curet, of the Friends of French Studies. He was a prolific fundraiser and grant writer as well; his work in that capacity greatly helped students and faculty.
On a personal level, Jeff's skill as a raconteur, his quick wit and sly humor, were remarkable, as was his generosity. And his love for and care of his many animal companions – some of rare and exotic beauty – was legendary.
He will be greatly missed.
Robert E. Chumbley
Robert E. Chumbley of the Department of French Studies died July 11, 2011.
Robert Emmett Chumbley III was born in Covington, Virginia on February 29, 1944. A brilliant student and accomplished musician, Bob graduated cum laude from Davidson College, and was elected to membership in Phi Beta Kappa in 1965. His love of French literature and culture were enhanced by spending a Junior Year Aboard in Aix-en-Provence, France, where he received a Diplôme de langue et littérature françaises from the Université d'Aix-Marseille. His literary and musical talents led him to pursue a PhD at Yale. Recipient of Woodrow Wilson and Yale Fellowships, Bob specialized in Medieval Literature and worked with Jacques Ehrmann, distinguished medieval scholar and pioneer in the use of semiotic approaches to literature. Ehrmann edited the legendary issue of Yale French Studies devoted to "Structuralism." In 1969, Bob joined the LSU faculty as an instructor of French in the Department of Foreign Languages and Literature. Unfortunately, his dissertation sponsor died in the semester that he was to defend his dissertation in 1972. Nevertheless, Bob defended his thesis, Game Models for French Fiction: 1100-1300, and LSU immediately promoted him to Assistant Professor. Welcomed as a young scholar working at the forefront of his field, he received tenure and promotion to Associate Professor five years later. Section head of French from 1978-1980, he contributed immensely to both the graduate and undergraduate programs in French at LSU. Some of his former students such as Fabrice Teulon and Amanda LaFleur have gone on to distinguished academic careers themselves. Amanda LaFleur considered him a mentor whose advice led her to achieving the degree of fluency needed to purse a successful career in her chosen field of French Studies. Over a period of forty years, students have repeatedly made similar comments about Professor Chumbley. Amanda LaFleur summarizes best their shared appreciation in a letter of support for Bob's nomination for the BP Award for Outstanding Undergraduate Teaching: "Back in a day when "meeting the needs of students" was not a particularly important priority at LSU, Bob Chumbley already stood out in the eyes of those he taught." Another former student considered him both an extraordinary teacher and "an inspiring individual," who not only conveyed his extensive knowledge of the "heady theories and riches" of French literature, but how to "grapple with difficult decisions, to be kind, and to laugh by example." He was consistently assigned to teach the capstone French 4003 course and prepared French majors to go on to higher degrees in the discipline.
A fervent believer in Study Aboard, Professor Chumbley initiated the LSU in Paris summer program when he was section head. Ironically, he never directed the program for which he had consecrated his time to assure its approval. Bob consistently welcomed and mentored young colleagues, introducing them to others on the LSU campus interested in semiotics and play theory. He published in such distinguished journals as Sub-Stance and Diacritics. An exemplary colleague, he served diligently within the department on every imaginable committee from the Executive, Senior Seminar, to the onerous Peer Review. He was also senator and president of the Arts & Sciences Faculty Senate.
Grateful to some of his own mentors, such as Eric Segal who helped him review Latin grammar in graduate school, and Buckminster Fuller whose ability to converse on any subject "on the proper level of generality, Bob strove, in his own words, "to maintain liveliness with humor which not only keeps the students awake, but also reinforces attention and retention." Devoted to his wife Marsha, and his children Robert and Lauren, Bob cherished his family and a life filled with children's laughter, literature and music. Students and faculty will sorely miss his humor and his total dedication to LSU.
– Adelaide M. Russo
Carrie L. O'Connor
The life's journey of Carrie Lynn O'Connor ended following an accident on September 14, 2020 in a city she loved, Boston, MA. Carrie was born on August 19, 1982 in Attleboro, MA and is survived by her parents Daniel and Christal O'Connor of Williamsburg, VA, her brother and sister-in-law Philip and Sara (Lynch) of Richmond, VA, beloved kitties Apollo and Artemis, and loving Aunts, Uncles, and Cousins.
Carrie graduated from Jamestown High School in 2000 and attended Virginia Tech where she earned a BA in French and a BS in Accounting and Information Systems. She then continued her studies in French language and literature in Vermont and Paris France, where she completed an MA in French from Middlebury College. After working in the field of Student Exchanges in Washington D.C., she went to Louisiana State University where she earned her PhD in the Department of French Studies in 2015. Her dissertation, exploring literary adaptations of Ovid's Pygmalion myth from the late eighteenth- through late nineteenth-centuries, culminated in her degree. Carrie distinguished herself as a teacher through her work on the LSU in Paris Summer Program. She worked with faculty on the organization, planning, and teaching of LSU in Paris for four years during her doctoral work. Always an innovator in the classroom, Carrie used the city of Paris as a tool for teaching, holding her class in different locations throughout the city, depending on the literary setting of the assigned reading. This brought the literature to life for the students and created connections to the city that were not easily forgotten. Carrie loved rediscovering Paris each summer through the eyes of her students - she was extremely passionate about study abroad and its value to students.
In 2014, Carrie became a Language Lecturer at MIT, and she also taught at Tufts, Northeastern, and Boston University, where she became a full-time Lecturer and Coordinator in 2019. Dr. O'Connor taught a wide range of courses throughout her career, including French language, French for business, Conversational French, French literature in translation and French culture through gastronomy.
Carrie was a vibrant and generous professor who was beloved by her students and colleagues. As a testament to her life's work and impact on the campus community, BU Today featured a moving tribute in her honor at https://www.bu.edu/today/articles/category/obituaries/.
In addition to Carrie's commitment to lifelong learning, teaching and reading, she also had a love for travel and adventure. Her first visit to France was while still in high school. Carrie's travel experiences were never limited to the popular tourist destinations. She would immerse herself in the local culture sampling cuisine and night life off the beaten path. The adventurer in her led to riding and bathing elephants in Thailand, feeding Pandas in China and hiking in Cambodia where the spiders were large enough to eat frogs. Her mantra was, "luggage should never be dusty".
The consummate city girl, she was a strong proponent of public transportation, and loved Boston. Though she relished city life, she would also hike in New Hampshire and Maine to commune with nature and was known to stray from a trail to exercise her foraging skills or to simply hug a tree.
In addition to adventures, Carrie was a magician in the kitchen skillfully experimenting with recipes and techniques to create delicious dishes and baked goods. Her artisan breads rivaled anything that could be found in established bakeries. She enjoyed cooking for friends and family and was just as creative with cocktails.
Carrie's infectious smile, witty humor, talent and intellect will forever be cherished by her family, friends, students, and colleagues, leaving an indelible mark on us all.
The LSU Foundation will share notices about memorial gifts with Carrie's family. We do not share the gift amount unless a donor explicitly gives us permission to do so.
If you wish to donate to a fund in Carrie's honor, please click this link.
Louis Curet (1927-2016)
Louis Curet was a great friend, admirer, and supporter of French Studies at LSU. He founded our community support group, the Friends of French Studies at LSU, in 1998.
Louis Douglas Curet (College of Arts and Sciences, '47, Law '50) was born in New Roads, LA, but later moved to Baton Rouge with his wife, Jean Harvey Curet, where he built a successful 55-year career as an attorney. Louis served as President of the Baton Rouge Bar Association from 1972-1973 and was a Fellow with the American College of Trust and Estate Counsel as well as a longtime board member of the Supreme Court of Louisiana Historical Society. He was honored to have been inducted into the LSU Alumni Hall of Distinction in 2002, received the Distinguished Attorney Award from the Louisiana Bar Foundation in 2004, and was the recipient of the Golden Deeds Award in 2006. In addition, Louis tirelessly devoted his time to the service of his community. He was passionately and consistently engaged in the support of numerous charitable, religious, and educational organizations in Baton Rouge.
An avid Francophile, Louis lent his leadership to the French Department through his creation in the fall of 1998 of the Friends of French Studies organization which has raised many thousands of dollars in support of French at LSU. During his long tenure as an officer on the Friends of French Studies' board of directors, he was the heart and soul of the organization he loved. He traveled extensively in France, participated in weekly French language classes sponsored by the Friends, and garnered tremendous support for LSU, especially for the Paul M. Hebert Law Center and the Department of French Studies.
After his passing in 2016 Friends of French Studies sought a way to honor Louis's outstanding legacy. In that spirit, La Société Louis Curet was created. The Société Committee seeks to recognize members who have been exceptionally supportive through their generosity to the Department of French Studies or through their dedication as volunteers who have committed countless hours helping the department achieve its goals of enhancing the educational opportunities for students and contributing to the French faculty's pedagogical and research efforts.
Click here for more information or to join the Friends of French Studies at LSU.