Graduate Students 2023-2024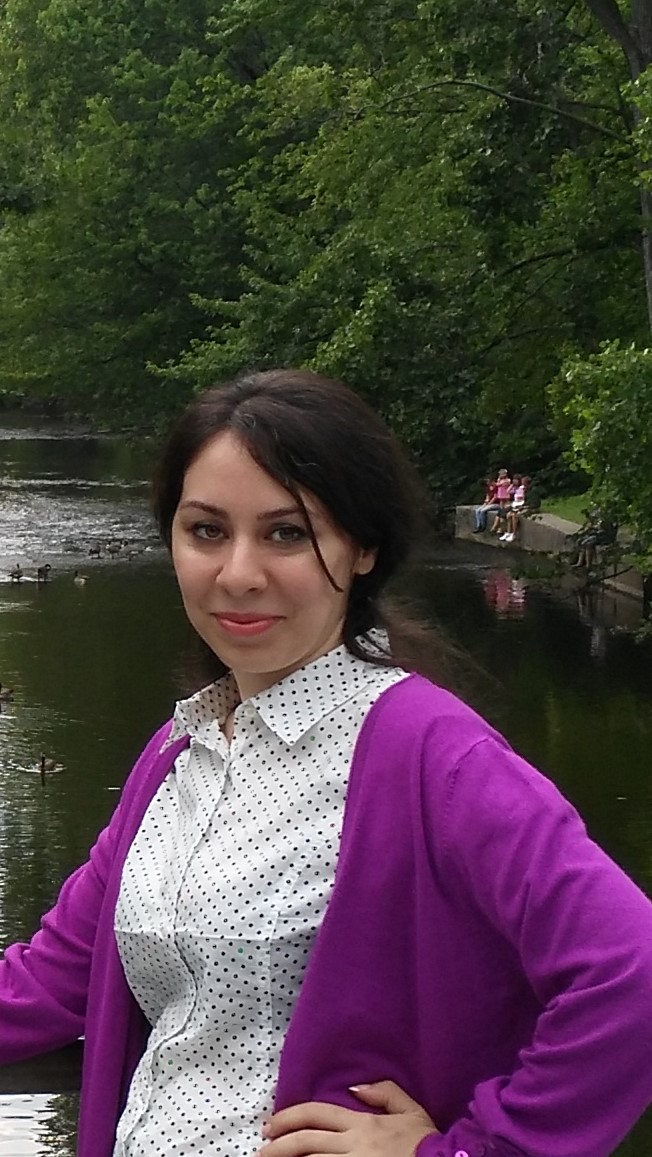 Anoosheh Ghaderi, Literature. Major Professor: Professor Rosemary Peters-Hill
Native of Iran, Anoosheh Ghaderi has developed a broad academic interest encompassing Francophone literature and cinema, literature of diaspora, postcolonial studies, and gender and women's studies. Her dissertation explores the complex subjects of intertextuality, posttraumatic subjectivities, and narratives, investigating national identity within the realms of contemporary autofiction and memoirs of exile. Beyond her primary focuses, Anoosheh also harbors interests in religious and queer studies, graphic novels, and fairy tales.
Anoosheh first accomplished her MA in French Studies at the University of Tehran in 2014, focusing her master's dissertation on societal representation in the films of Agnès Varda and Tahmineh Milani. She further expanded her academic horizons by attaining a second MA, with a major in French Studies and a minor in Cinema Studies, at the University of Illinois at Urbana-Champaign.
Presently, Anoosheh is immersed in her studies as a Ph.D. candidate in French, with an additional focus on Gender and Women Studies at Louisiana State University. In the spirit of fostering academic dialogue and knowledge sharing, she co-founded the peer-reviewed journal Tête-À-Tête, serving as its editor-in-chief since 2021. Her scholarly contributions also include multiple book reviews penned for The French Review and several scholarly articles, adding valuable perspectives to her fields of study.
Publications:
"Luminous Pioneers: Unveiling the Enigmatic Odyssey of Iran's First Female Actress", Journal of Interdisciplinary Research, Vol. 6, No. 1, Summer (2023)
"Bovarique Bodies", Tête-à-Tête, Vol.1, Issue 1, Spring (2022)
"Sensible body of the female reader", Tête-à-Tête, Vol.1, Issue 1, Spring (2022)
"The Notion of Comics in Iran." Comics - Bilder, Stories und Sequenzen in Religiösen Deutungskulturen. Wiesbaden, Germany: Springer, (2015)
Modification of Iranian Female Identity Represented in Cinema after 1980." Review of Social Studies, Law, and Psychology 5.3 (2013)
Trans. with Anoosheh Ghaderi, "A Non-Published Interview with Foucault about the Iranian Revolution." Iran Namag 3.2 (2018). Web. Special Issue on Foucault in Iran.
"Letter from Marcel Proust to Daniel Halevy [19 July 1919]", Online Exhibition of Proust and the Great War, USA (2017)
Book Reviews
Intertextualités Francophones
Reimagining the Family, Lesbian Mothering in Contemporary French Literature
Exile, Non-Belonging and Statelessness in Grangaud, Jabès, Lubin and Luca
Françoise de Graffigny (1695-1758), femme de lettres des Lumières
Persian Mirrors
Perec en Amérique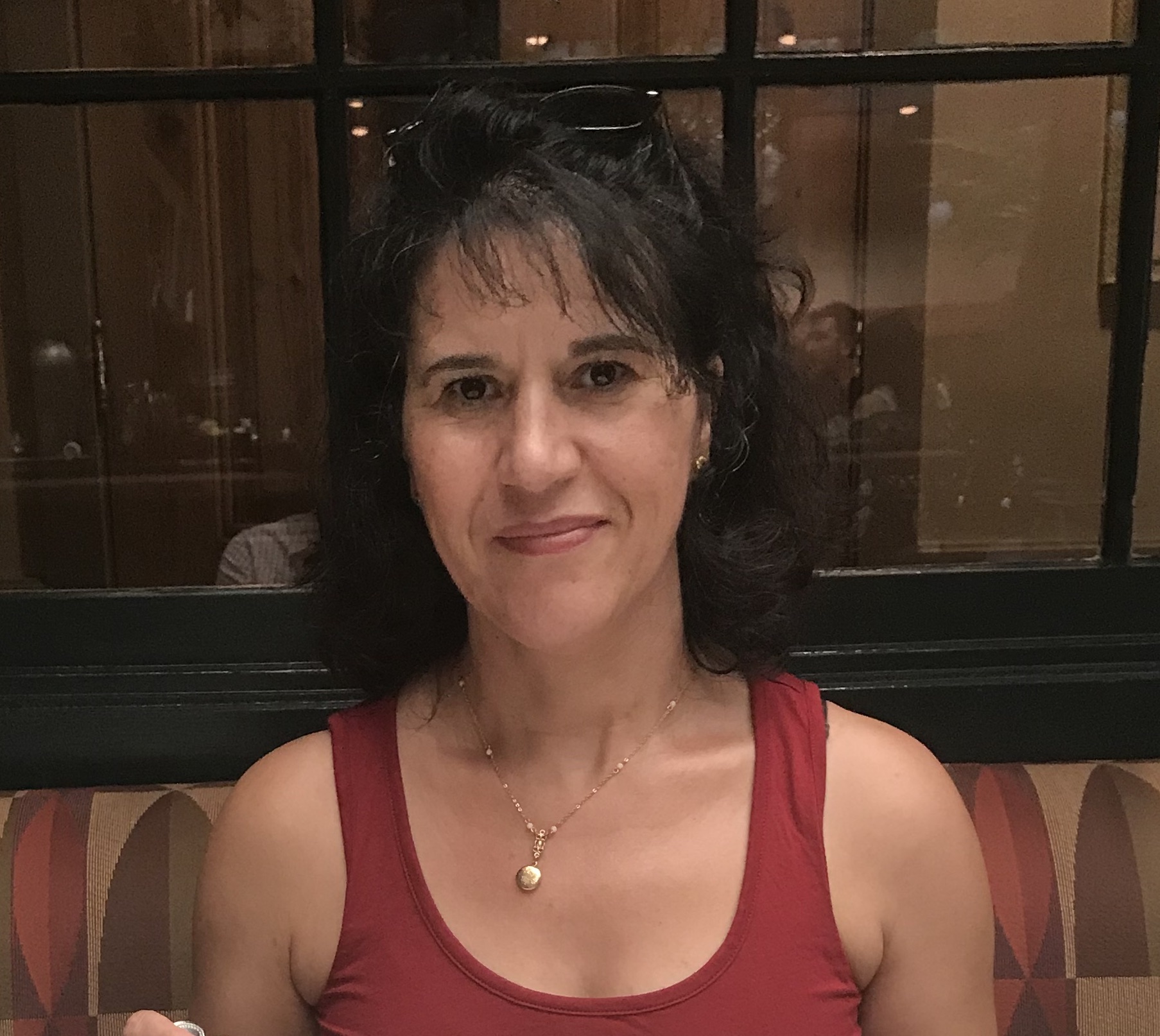 Farida Guechoud-Orwin, Literature. Major Professor: Professor Rosemary Peters-Hill
Born in Algeria, of Amazigh (Berber) origin. Farida holds a Masters in Philosophy of science from the University of Algiers and Second Master degree in Theories of Science from University Paris 8. She has taught philosophy to high school students for seven year. Since arriving in the United States, she has taught Arabic and French in Chicago, Boston and Baton Rouge, where she worked for the public schools. In her research, she examines theories of language and literature in the history of philosophy, including Aristotle on Greek literature, Al-Farabi on Islamic literature, and now Rousseau of French literature.
Phuong Nguyen, Linguistics. Major Professor: Professor Sylvie Dubois
Phuong comes from Vietnam, an Asian country. She received a Master degree in French linguistics in France in 2011. After graduation, she came back to Vietnam to teach French for Vietnamese students in the National University of Vietnam. At this time, her interest is in linguistics and sociolinguistics.
Khadim Doumouya, Literature. Major Professor: Professor Pius Ngandu.
Khadim Doumouya is a native of Dakar in Senegal. He has completed his Bachelor's and his Masters in British and African Literature and Civilization at the University Cheikh Anta Diop of Dakar in Senegal. He also earned a Master in French and Francophone studies at Mississippi State University. He is currently working on a PhD in Francophone Literature. Research interests: African literary movements and their evolution through the history, their challenges and their place in the world literary circle.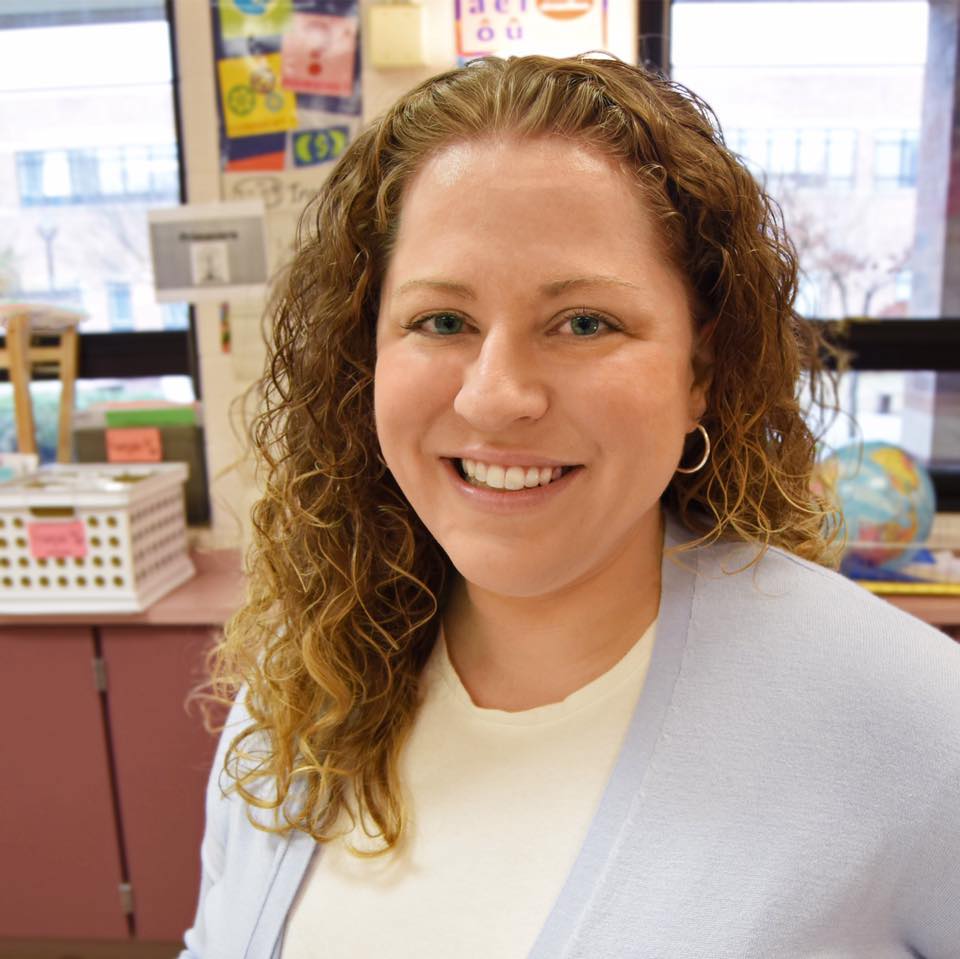 LIZ MAIONE, Language & Society. Major Professor: Professor Rosemary Peters-Hill
Originally from Maryland, Liz holds a BA in French and a Master's of Education in Curriculum and Instruction from the University of Maryland, College Park, and an MA in French from Middlebury College. Before coming to LSU, she taught French and English for 12 years in Montgomery County Public Schools. Her research interests include North American varieties of French, second language learning, critical pedagogy, teaching languages for social justice, and sociolinguistics. She is active in several organizations at LSU, including the DFS GSA, Le Cercle français, and Feminists in Action.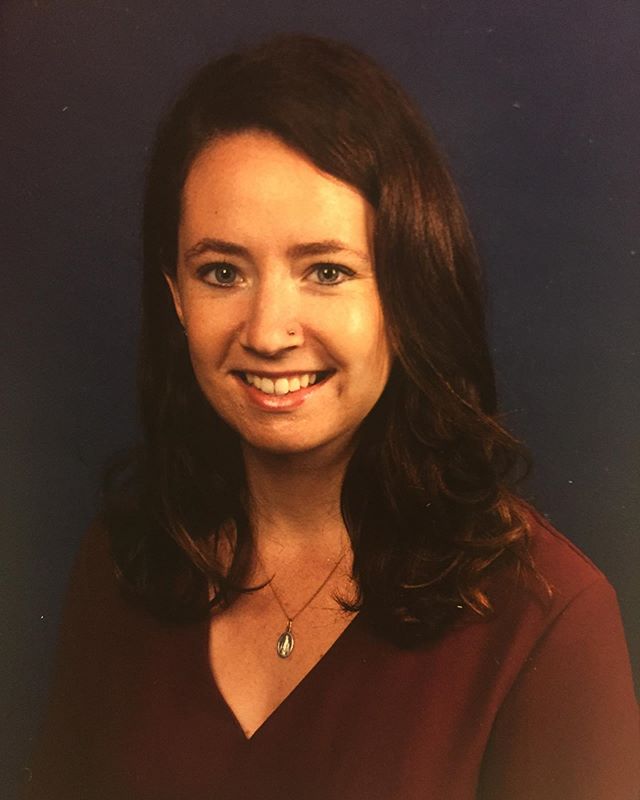 TARA O'DONNELL, Literature. Major Professor: Professor Bastien Craipain
Coming from Virginia, Tara holds a BA in French Literature and an MA in Teaching Foreign Language from the University of Virginia. After earning her MA in 2013, she spent a school year in Belfort, France teaching English through TAPIF. After returning, she taught French for six years at The Covenant School, a private high school in Charlottesville, VA. Her research interests are African literature, post-colonialism, and immigration.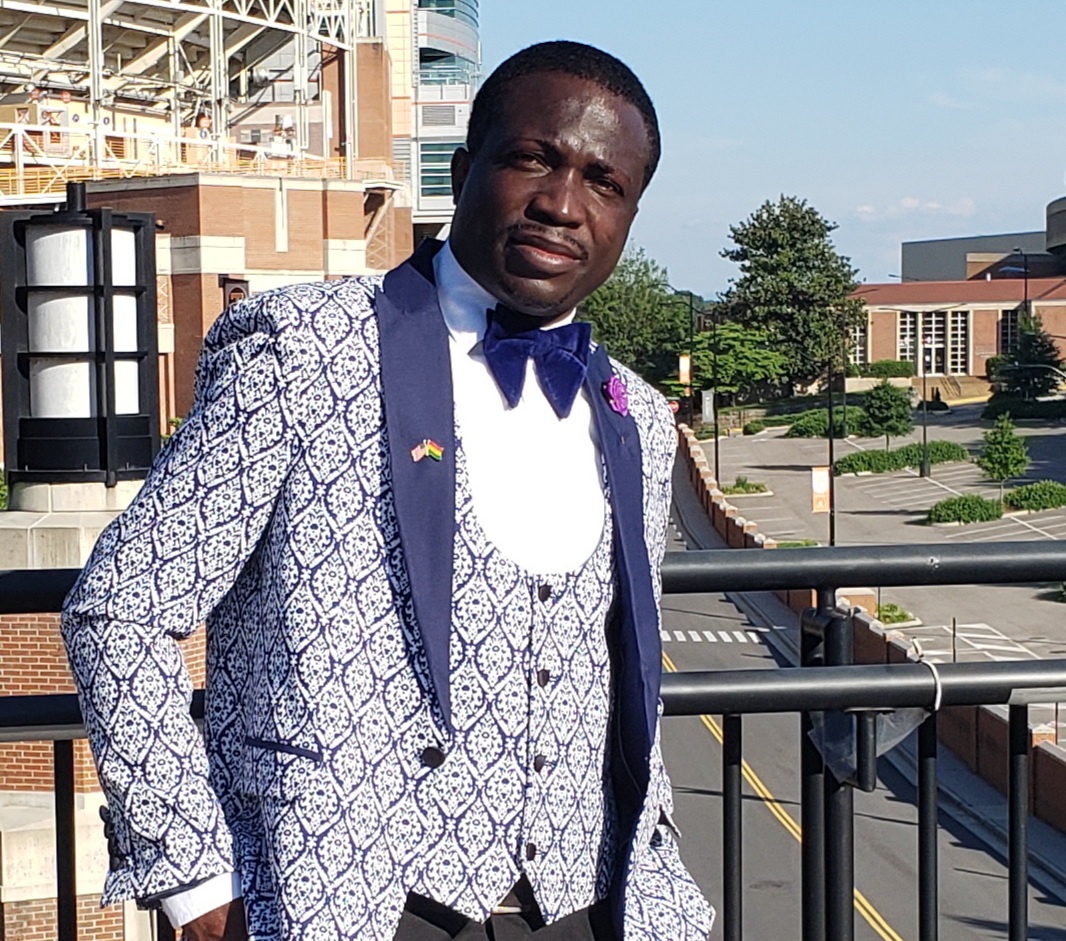 JULIUS YAW OSEI, Literature. Major Professor: Professor Pius Ngandu
Julius is a Ph.D. Candidate in Francophone literature. He had his masters in French and Francophone literature at the University of Tennessee, Knoxville. He earned his BA. French at the Kwame Nkrumah University of Science and Technology (knust), Ghana and his Diploma in Basic Education (D.B.E) at Wesley College of Education (Wesco). His area of interests are: Contemporary francophone literature, Caribbean literature, comparative literature, contemporary US civilization and religion, racism and immigration, gender and feminist studies.
S. Trent Dunkin, Language and Society. Major Professor: Professor Greg Stone

A Louisiana native from Denham Springs, Trent holds two Bachelor of Arts degrees from LSU: one in French (2010) and one in English (2011). Trent also holds a Master of Arts in Romance Languages (2019) from the University of New Orleans and a Master of Library and Information Science (2021) from LSU. Not only is Trent a doctoral student in French Studies, but he is also the Institutional Repository (IR) Librarian for LSU Libraries. Before becoming a librarian, Trent worked as a Resource Sharing Specialist with LSU Libraries' Interlibrary Loan (ILL). His specific research interests include: Academic Librarianship, Comparative Romance Linguistics, Historical French Linguistics, and Medieval French Civilization, Literature, and Language. He is especially interested in the writings of Marie de France and the relationship between Anglo-Norman French and English in Medieval England.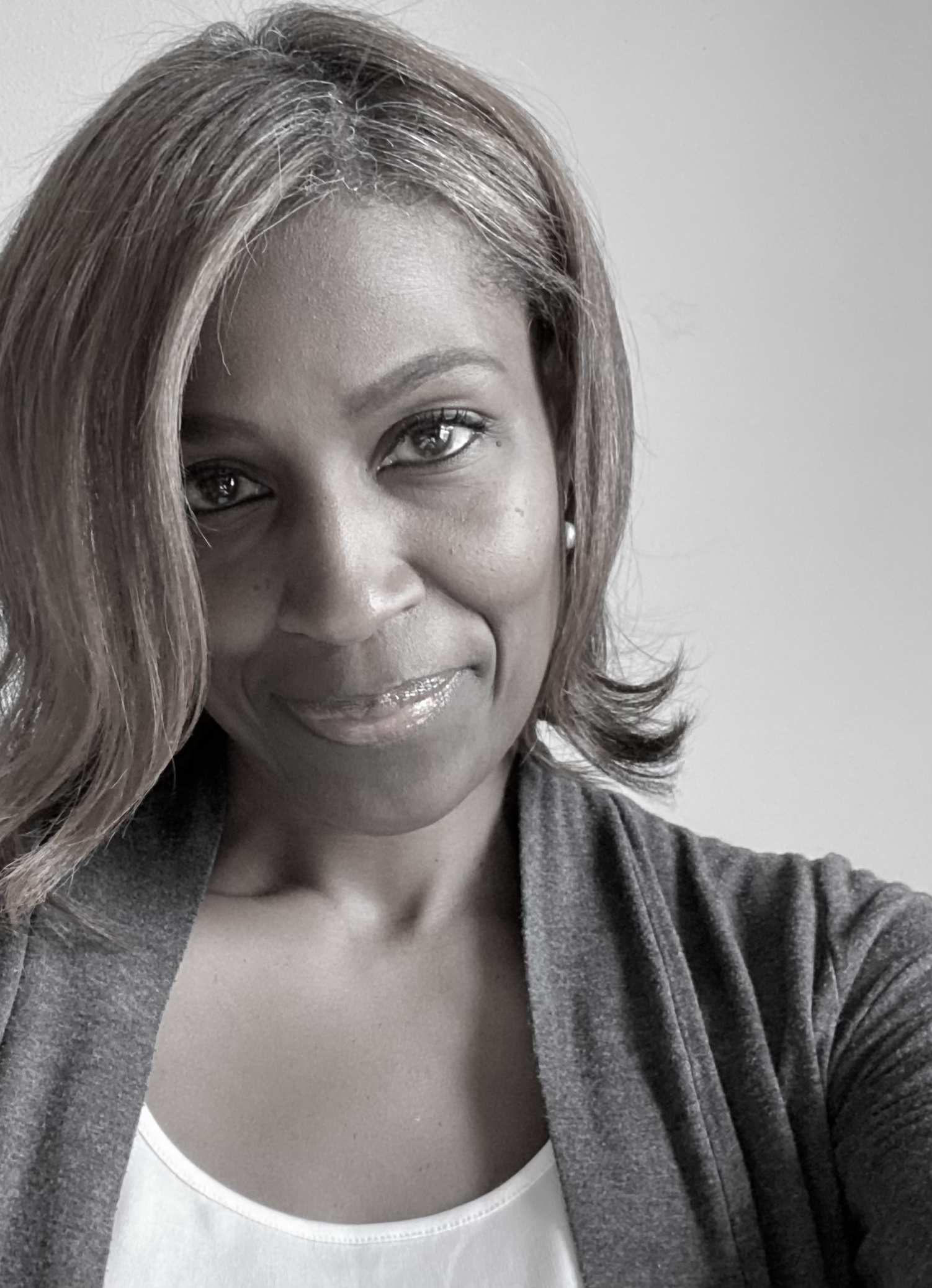 Alicia Hilaire. Major Professor: Professor Greg Stone
Alicia Hilaire received a BA in French, Oregon State University and a BA in Fashion Marketing Management, Art Institute of Atlanta. She earned a MA in French Studies and Master of Business Administration, Georgia State University. Awardee of the Édouard Glissant Fellowship at LSU, she is working towards a PhD in French and francophone studies. Areas of research interest include post-colonial studies, Caribbean and African literature, francophone cinema, French fashion and pop culture. Other interests include writing fiction and nonfiction novels.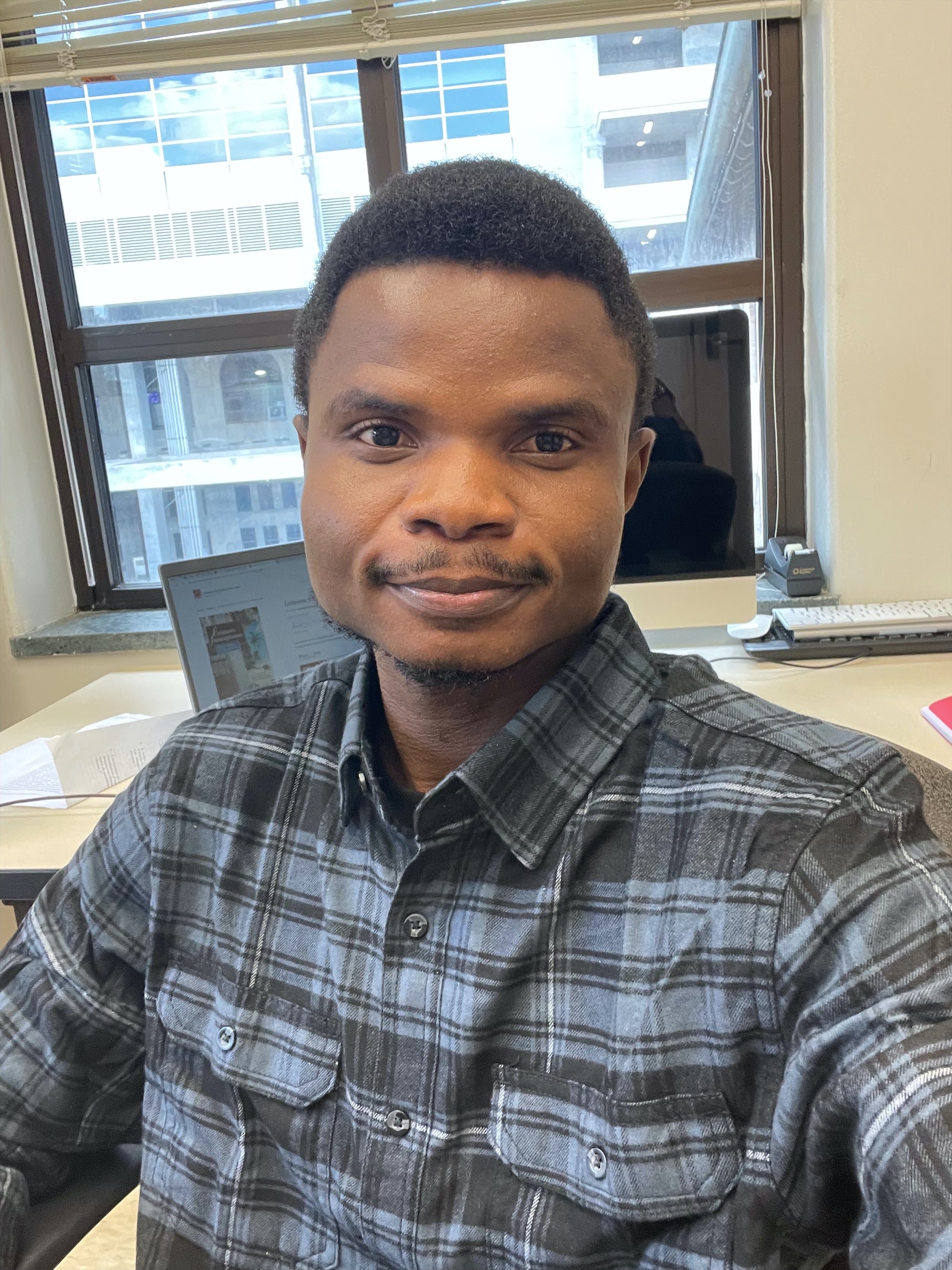 Taiwo Ogundeyi. Major Professor: Professor Pius Ngandu
Taiwo Ogundeyi is a master's student from Nigeria. He obtained his bachelor's degree at the University of Benin in Nigeria in 2017 and taught French language to high school students for 3 years. His research interests are African French literature, Francophone post-colonial studies, strategic communication, and PR. He hopes to be a university professor and writer.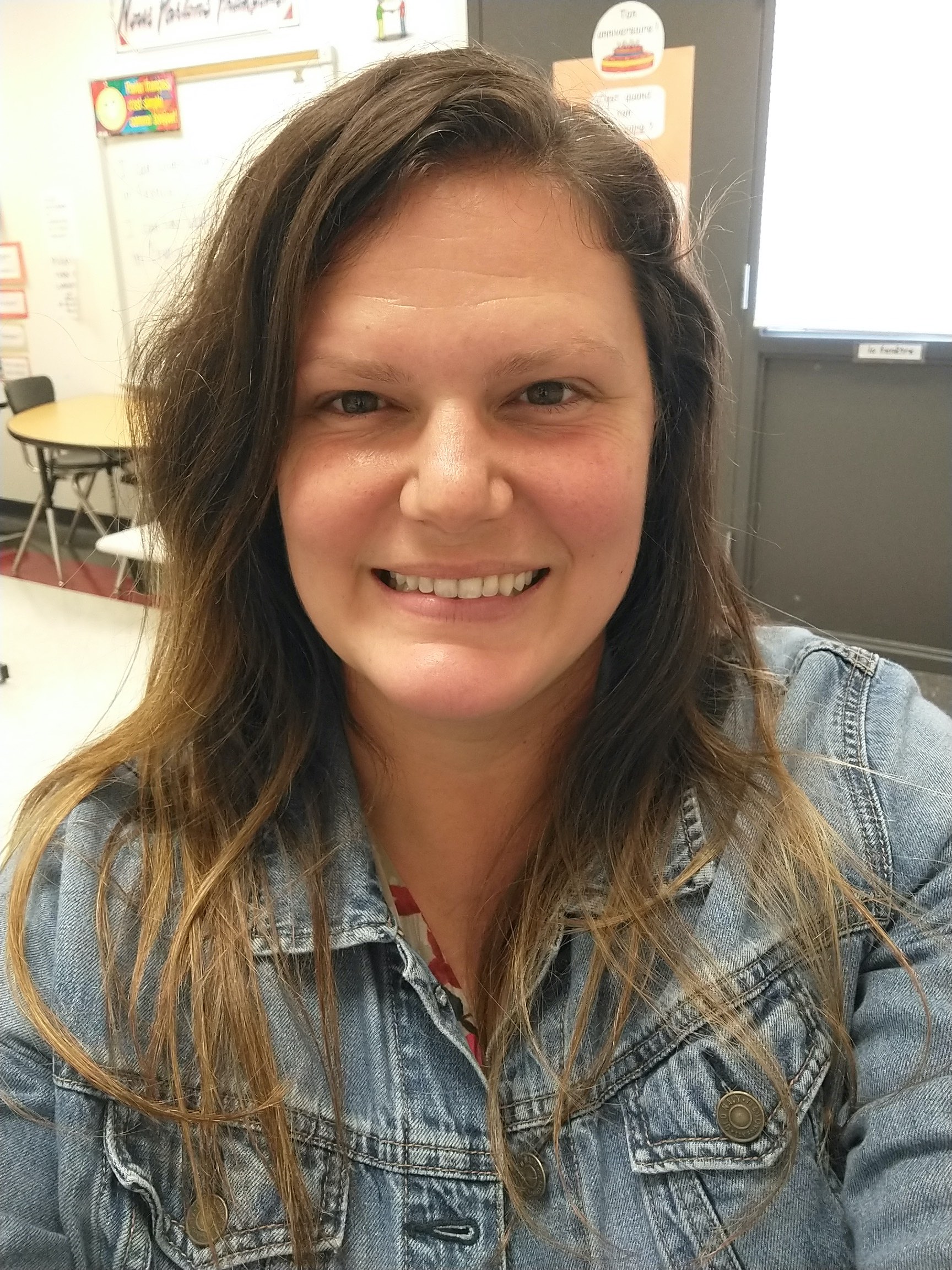 Rachel Overley. Literature. Major Professor: TBD
A Louisiana native from Baton Rouge, Rachel holds a Bachelor of Arts degree from LSU in French (2008). She has participated in several immersion programs at Université Sainte-Anne in Nova Scotia. Through LSU she studied abroad in Limoges, France and experienced LSU in Paris. Rachel has taught Elementary French in the public school system for 4 years and began teaching in 2021 at LSU's University Laboratory School where she is currently an Elementary French and Spanish Instructor. Her interests include: Teaching foreign language, Francophone literature, French Poetry, Linguistics, Culture, Civilization, Literature, and Language.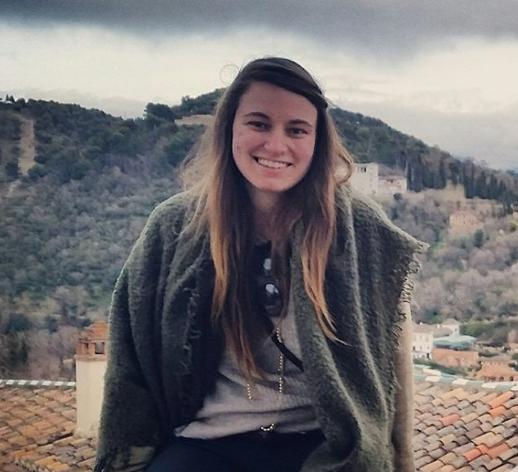 Rachel Kirk. Major Professor: Professor Bastien Craipain
Rachel is from Baltimore, Maryland and has a BA in Political Science and French from Virginia Tech and an MA in International Education Development from Teachers College, Columbia University. Her master's thesis was on the history and representation of Arabic language instruction in French public schools. She has taught high school French in New Orleans and was a Fulbright English Teaching Assistant in Rabat, Morocco. She has led several high school and university intercultural education programs in metropolitan France, Spain, Martinique, and Morocco. Prior to coming to LSU, she worked as a program manager at AC4, a research center at the Earth Institute at Columbia University. She is interested in environmental and digital humanities, and how the relationship between colonialism and anti-colonial resistance has shaped culture, institutions, and cultural production in the Francophone world.
Zull-Kifuly Moumouni
Zull-Kifuly is from the Benin Republic, West Africa. After his BA degree in African Studies from the English Department at the University of Abomey-Calavi, Benin, He taught English as a Foreign Language in secondary schools of Benin for 7 years. This experience and dedication for the youth education resulted in his selection by the American Peace Corps as one of their local Counterpart for Peace Corps Volunteers (PCV). Together with his PCV and besides his job of teaching English, he trained countless students and professor, and facilitated a variety of programs including English spelling contests, gender-based violence, gender equity, diversity, food security, hand washing, malaria prevention, sexual health, sexual harassment, HIV/AIDS prevention methods, family planning methods, money management, gardening techniques, self-confidence, lesson planning techniques, impact of gender roles on education in Benin, promotion of positive discipline, advocating for children's rights and many more. Motivated by the changes he has been able to make in those people and impatient to grow up more professionally, he applied for the Fulbright- Hubert H. Humphrey program 2018-2019, which admitted him as the only Beninese in that cohort. He completed his Humphrey fellowship at the University of Montana and Pennsylvania State University. After complying with the J-1 requirement to return home for 2 years, Zull-Kifuly came back in the United States and completed an MA in Applied Second Language Acquisition at Missouri State University. Even though French Teaching was his concentration, He believes that no one can teach a language; it can only be facilitated and acquired by the learners themselves proportionally to their level of motivation and engagement with the learning process. His research interests were therefore on instrumental motivation, integrative motivation, and instructor intervention in SLA classrooms. Putting his words into action as a Graduate Assistant, he deservedly earned the Outstanding Teaching Graduate Assistant Award Spring 2023. Zull-Kifuly joined our French and Francophone Studies PhD program at LSU with the goal of researching the contemporary French literature from West Africa and how it could pragmatically contribute to the development of that francophone world. Because of his eagerness to change the socio-economic and political situations in Africa, he has been brainstorming and working on how his two research orientations could fit together and allow him to not only have a valid and achievable research project but also become a main actor in the development of his continent, specifically west Africa.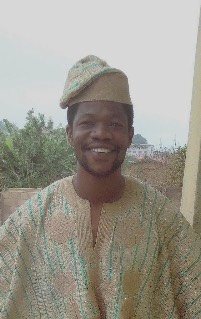 Wolé Olúgúnlè
Wolé Olúgúnlè is a Yorùbá man, native of Oka Akoko, Ondo State, Nigeria. He is currently on a Ph.D. program in the Department of French, Francophone Studies, and Comparative Literature at Louisiana State University, US. His research interests span Sub-Saharan African and Caribbean works of literature. He is passionate about exploring the diverse and complex theatrical experiences of Afro-Caribbean communities in literature and culture.
He had his Master's degree in French Studies and Comparative Literature from the University of Ibadan, and his Bachelor's degree in French Language and Literature from the University of Benin, both from Nigeria. With over seventeen years of work experience as a French teacher and tutor, he applied my skills in academic research, academic writing, and diaspora studies to create engaging and inclusive learning environments for students of diverse backgrounds and levels, he is a Graduate Teaching Assistant in the Department of French, Francophone Studies. He has taken some pedagogical courses that would enable him to teach World Literature soon. His core competencies include diaspora drama, academic research and writing, French language and literature, and intercultural communication. His mission is to contribute to advancing knowledge and understanding of the Afro-Caribbean world's diverse rich cultures and histories.
Currently, he is researching the phenomenology of Black Aesthetics in the Afro-Caribbean Theater of the nineteenth through twenty-first centuries.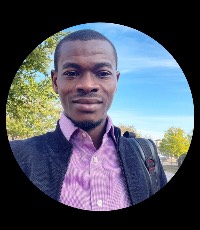 Tajudeen Salaudeen
Tajudeen is from Nigeria. He obtained his bachelor's degree from the Obafemi Awolowo University, Ile-Ife, Nigeria in 2012. In 2018, he earned his master's degree from the University of Ibadan, Nigeria. He is currently in the Ph.D. program in the Department of French Studies, with interests in Francophone Studies and Comparative Literature at LSU. Having taught French as a foreign language to students of different levels and backgrounds, he is a Graduate Teaching Assistant in the DFS. His areas of interest include postcolonial studies, African, and Caribbean literature.

Students with bios coming soon!
Karen Naa Amerteifio
Roseann Chukwudi
Avril Akogun