Graduate Students 2017-18
PhD Students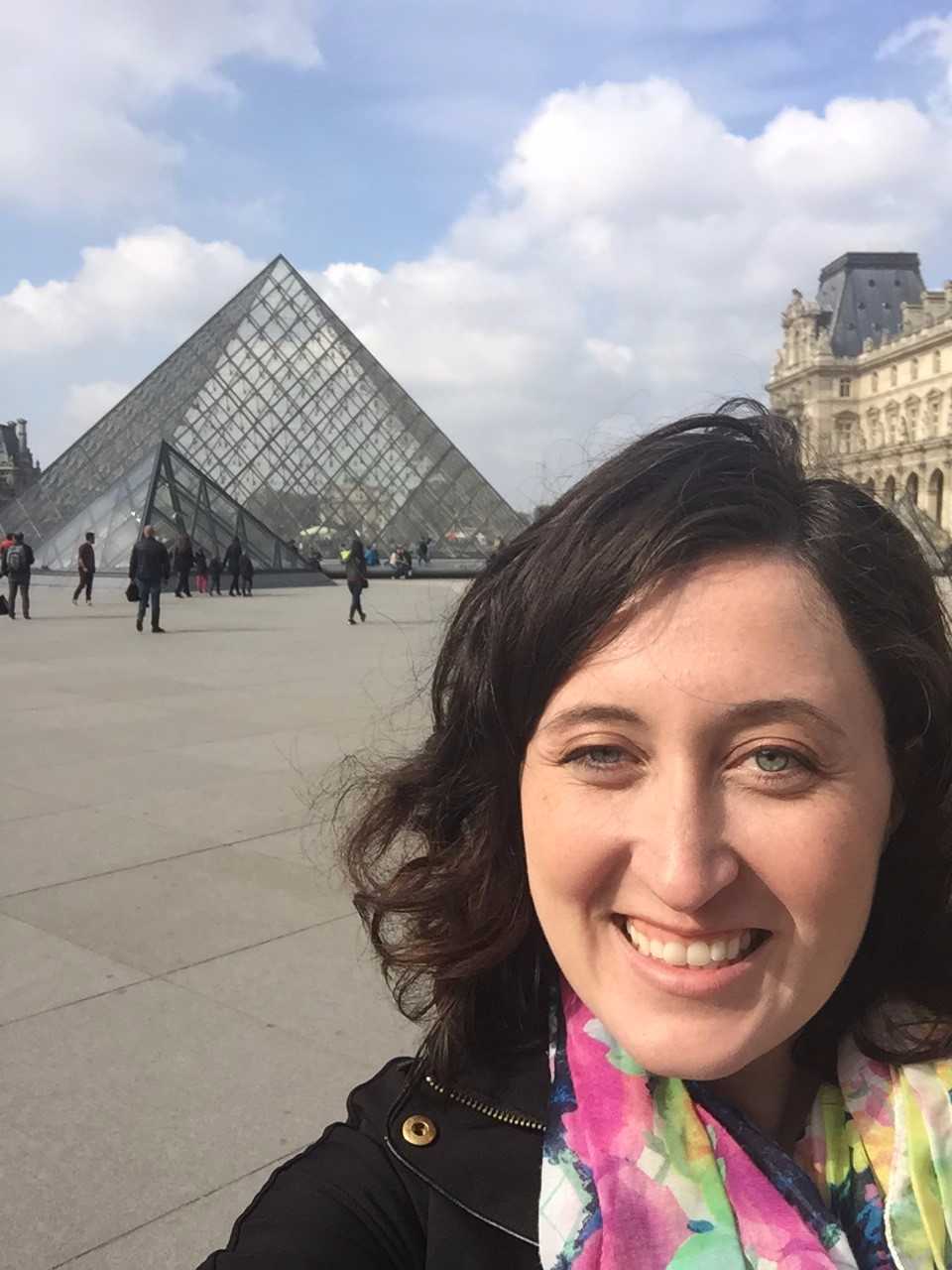 JADE BASFORD. Literature. Major Professor: TBD Degree Expected: 2021.
Jade began her French studies at Eastern Kentucky University. She then completed an MA in French at the University of Kentucky in 2016. She spent
the following year teaching English in Gif-sur-Yvette, a small town in France. Her research interests include 19th century literature and theories of
personal identity and personhood.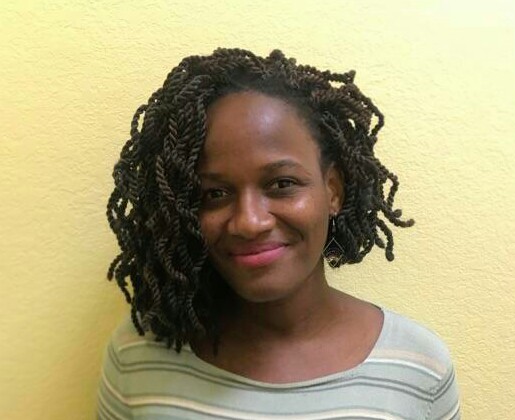 KARINE BELIZAR, Literature. Major Professor: TBD Degree Expected: 2021.
Born in Saint Martin of Haitian descent, Karine holds an MA in Arts, Lettres et Civilisations mention Langues, Littératures Interculturelles et Éthique du Divers from Université des Antilles (Martinique 2015); and an MA in Foreign Languages and Literatures in French Studies from the University of Delaware (May 2017). For her first Master's thesis she worked on "Les Enjeux de la Langue dans la Littérature Caribéenne. Le cas de Sea Grapes, Another Life et Omeros de Derek Walcott" (UA 2015). For her second Master's thesis she worked on "Henri Christophe, Une Figure Tragique dans la Littérature Contemporaine Francophone/ Anglophone/ Hispanophone" (UD 2017). She is a member of Pi Delta Phi. Her main field of interest is vernacular language and identity construct in Caribbean and francophone literatures.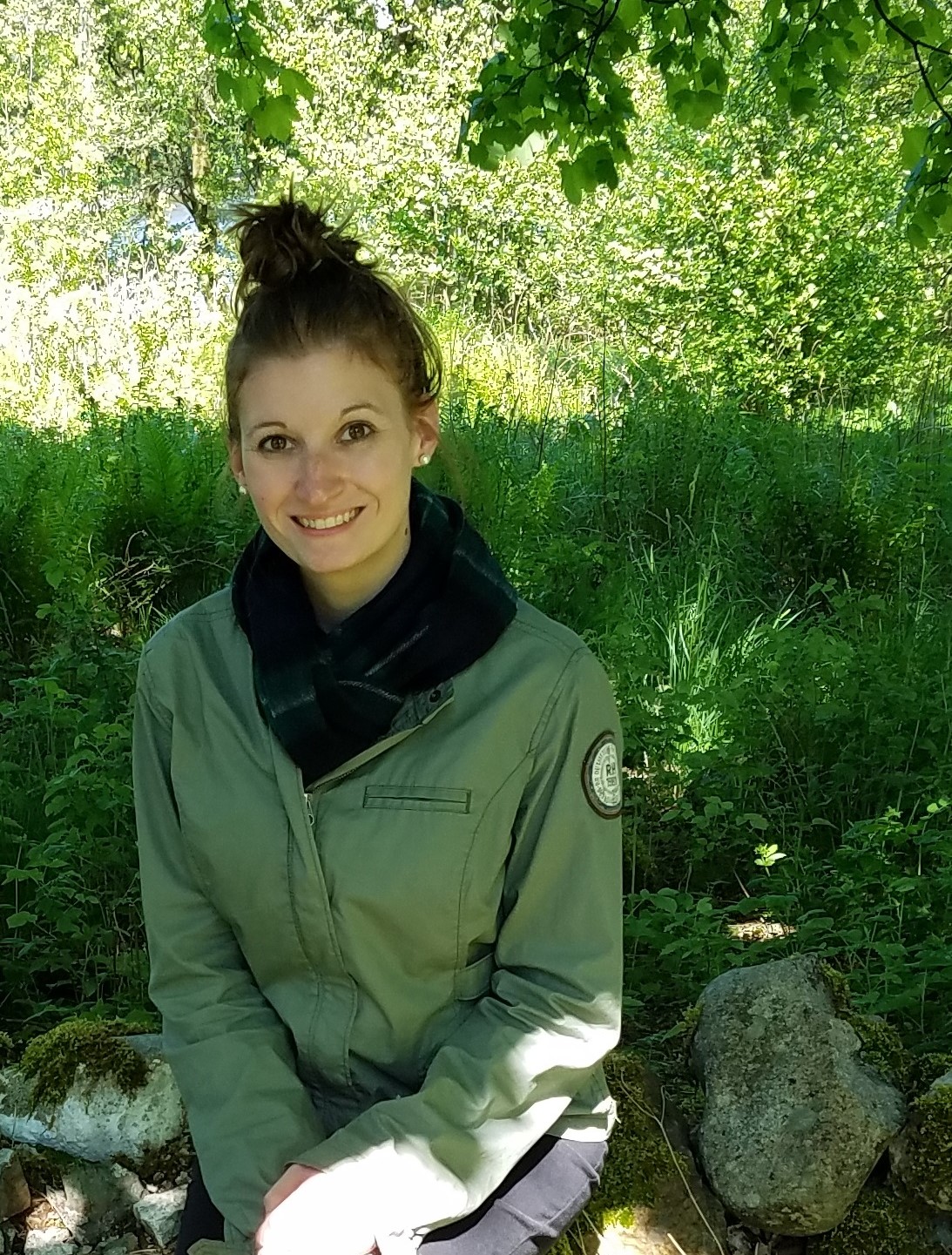 PIPER BLACK, Literature. Minor: Comparative Literature. Major Professor: Rosemary Peters-Hill. Degree Expected: 2020.
A native of Illinois, Piper graduated from Eastern Illinois University in December of 2013 with bachelor's degrees in French and journalism as well as a
minor in entrepreneurship. She then completed her MA in French from the University of Maine in 2016 with her thesis entitled "Ireland in the Writings of
Georges Dor, Jacques Ferron, and Louis Gauthier." Her academic interests include 19th century and comparative literatures.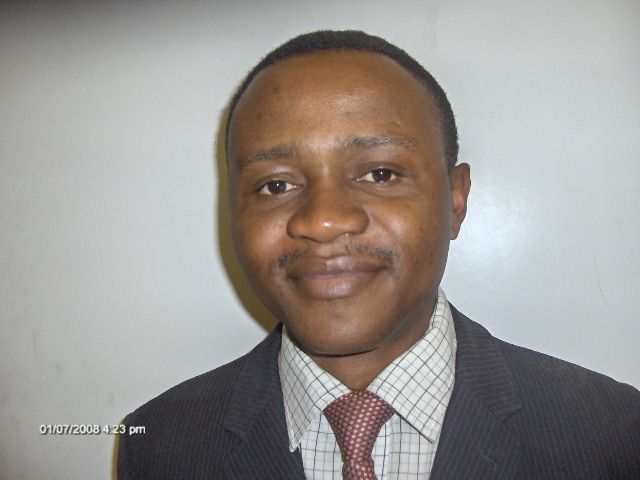 SYLVESTRE MEKEM DOUANLA, Literature. Major Professor: Pius Ngandu. Degree expected: May 2019.
Sylvestre holds a BA and MA from the University of Yaoundé (Cameroon) in Francophone literature. He completed another MA (Teaching French as a
Foreign Language) at University of Cape Town (South Africa) in 2011. After designing a syllabus that has been implemented at UCT, he taught at
Alliance Française of Johannesburg. His research interests are French and Francophone literature, postcolonial and migration studies.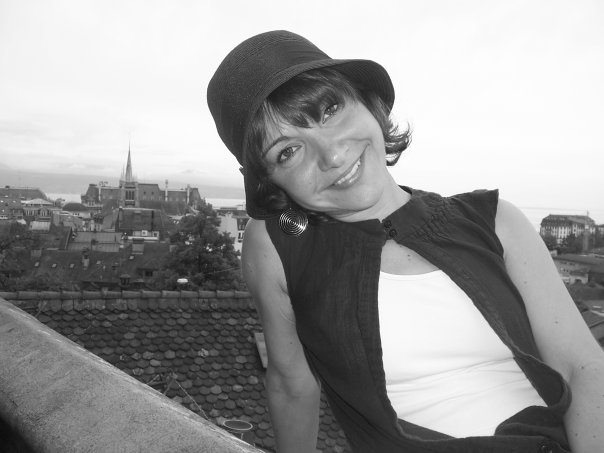 ANN FRANCOIS, Literature. Major Professor: Adelaide Russo. Degree expected: May 2019.
Ann is from Brussels, Belgium. Ann first moved to Louisiana in 2004 with CODOFIL as a French Immersion Teacher. She taught French immersion and
French as a second language for 15 years in Belgium, Switzerland, and Louisiana. At the same time she completed an MA degree in Romance
Languages ​​at University of New Orleans. Her interests are 20th and 21st century: France and Francophone literacy, with a special focus on Belgian and
Francophone comic books and graphic novels, as well as French and Francophone art and cinema.
ASHLEY HOLT, Literature, Major Professor: TBD, Degree Expected: Spring 2022

A Florida native, Ashley holds a BA and MA in French Literature from Florida State University. After earning her MA in 2011, she spent the next several years living and working in Washington, DC and Catania, Sicily, where she was a contributing writer to The Greenwood Encyclopedia of the Daily Life of Women. Her research interests are in Medieval and Renaissance Franco-Italian literature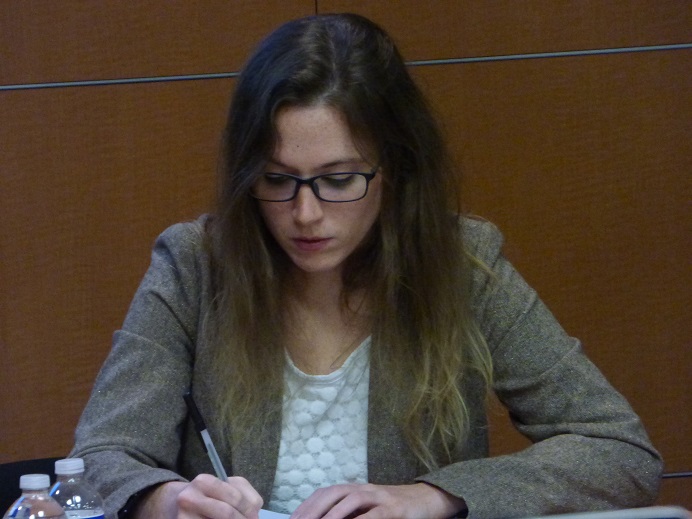 JEANNE JEGOUSSO, Literature. Minors: Anthropology, Comparative Literature. Major Professors: Pius Ngandu, Adelaide Russo. Degree expected: May 2019.
Jeanne received her BA from François Rabelais University in Tours, France with a dual major in French Literature and Teaching French as a Second Language and a minor in Visual Arts and Theater. She then thaught French for one year at Bucknell University (Lewisburg, Pennsylvania). Jeanne completed her MA in French studies at LSU in 2014 where she created "LSU in Guadeloupe", a new study aborad program. She was the President of the Graduate Student Caucus of Modern Languages in 2017. She is the co-founder of the Library of Glissant Studies.
In her doctoral dissertation, she develops a study of modern literature through the lens of Édouard Glissant's concept of dépassement. To demonstrate this concept in a literary context, she analyzes novels written by Alfred Alexandre, Ananda Devi, Ali Zamir, and Édouard Glissant. By transcending languages and literary genres, these modern texts call for a new critical and theoretical approach to Francophone studies, which can only be achieved through the elaboration of dépassement. Her academic interests include: French and Francophone literature, Caribbean and Oceanic studies, Postcolonial studies, Folkore, Cultural Anthropology.
TOMAS MARTIN, Literature. Minor: Comparative Literature. Major professor: Alexandre Leupin. Degree expected: May 2020.
Tomás was born in Santurce, Puerto Rico, and grew up in the New York City area. He graduated from the College of the Holy Cross in Worcester, Massachusetts with a BA in English Literature in 1994. Through Middlebury College, he earned an MA in French at the University of Paris-Nanterre in1996. Having studied medieval literature briefly with the late Karl Uitti at Princeton University, Tomás earned an MA and an MPhil in French at YaleUniversity in 2003. After living ten years in Harlem, New York, where he taught French language at Columbia University and the Trevor Day School, he calls New Orleans his adoptive city. His interests are narrative theory, postcolonial studies, and the Hispanic and Francophone Caribbean.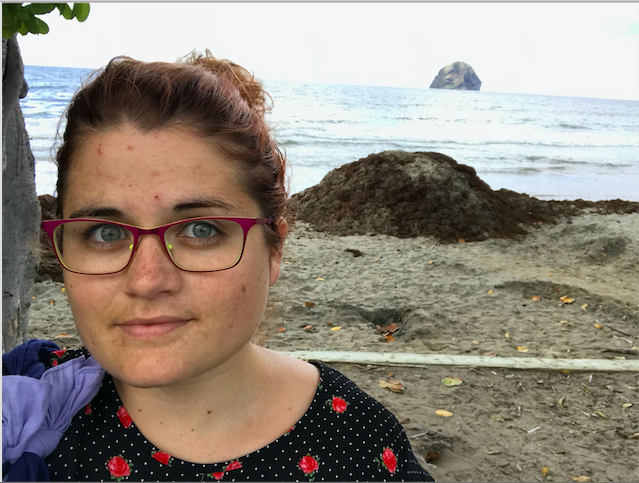 MATHILDE POINTIERE, Literature. Major Professor: Alexandre Leupin. Degree expected: May 2020.
Mathilde received her BA in English literature, linguistics and civilization from the University of Poitiers. She completed her MA in French literature at the University of Oregon in 2015. She took a year off from school to teach at the Alliance Française in Portland, Oregon. Her research interestsare medieval and Renaissance literature.
DARINA PUGACHEVA, Literature. Major Professor: Kate Jensen. Degree expected: Spring 2018.
Darina Pugacheva is a graduate of Yaroslavl Pedagogical University in Russia, and holds an MA in French and Translation from the University of
Wisconsin at Milwaukee. In her dissertation entitled "If They Won't Tell You, the Hair Will": Hair Narrative in Contemporary Women's Writing she
studies the representations of women's hair and hair narrative in the writing of Anglophone and Francophone female authors from Martinique,
Guadeloupe, Nigeria and the United States. Her research interests also include literary translation and translation theories.

ARNAUD TCHEUTOU, Literature. Major Professor: Pius Ngandu. Degree expected: May 2019.
Arnaud Tcheutou completed his Bachelor's and his Master's degree in Black African Literature at the University of Douala in Cameroon. He is currently
working on a PhD in Francophone Literature. Research interests: African Literary theory, African oral literature, feminism, and literary texts of Ancient
Egypt.

MA Students
EDOUARD D'ESPALUNGUE. Literature. Major Professor: TBD Degree Expected: 2021.
Edouard d'Espalungue received his B.A in Economics from Aix-Marseille University in France and completed his M.A in International Business at
Queen's University in Canada. He previously worked for KPMG in the Deal Advisory practice. His research interests include Francophone literature and
the Industrial Revolutions.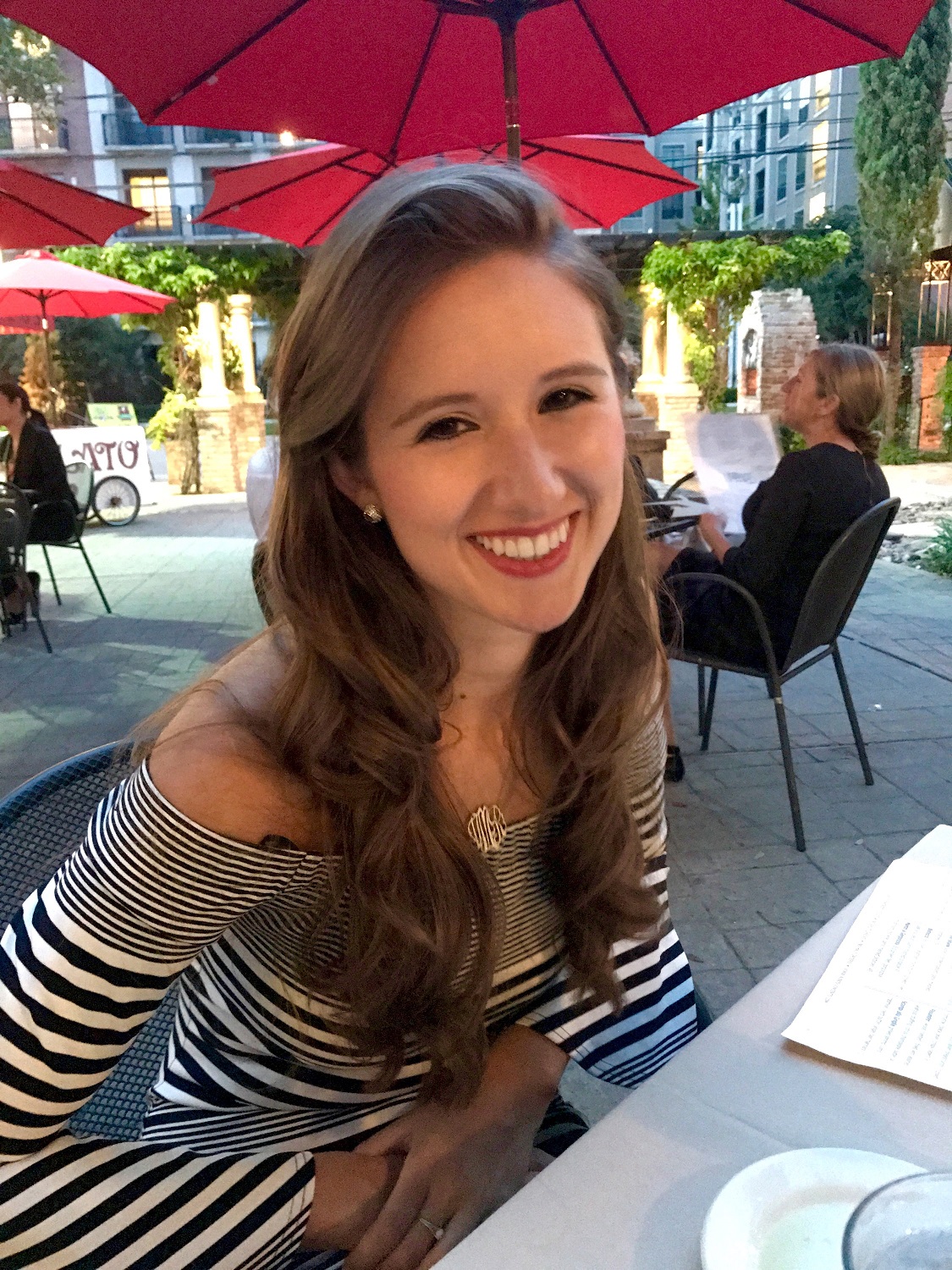 RACHELLE MOSING, Literature. Major Professor: TBA. Degree expected: May 2019.
Rachelle is from the Lafayette area, in the heart of Cajun country. She received a B.A. in both French and International Studies, as well as a minor in
Arabic from LSU. After graduation, she moved to Chateauroux, France to teach English as part of the government program, TAPIF. At this time, her
interest is in Francophone literature of Africa and the Middle East.