The Department of French Studies works together with the Center for French and Francophone Studies, an independent but closely allied unit, to put the Louisiana State University French program at the forefront of study of French and Francophone literatures, language, and cultures. In recognition of this, the French Embassy to the United States designated the CFFS as one of the initial centres d'excellence, an honor currently given to only 22 university French programs in the United States. Our research, scholarship, and instruction reflect the historical significance of Francophone languages and cultures for Louisiana, as well as the leadership provided by French studies in the European intellectual tradition. Louisiana State University, an integral part of the Baton Rouge community, is situated at the crossroads of the Francophone world; our Cadjin and Creole history links us to France, to Canada, to Africa, and to the Caribbean. The department is also a member of the network of Chaires Senghor de la Francophonie, designated by the French Académie des Sciences d'Outre-Mer.
In light of recent events, we, the faculty of the LSU Department of French Studies, acknowledge the deep and grievous damage inflicted by sexual misconduct on its victims. The trauma of being a victim of sexual harassment, predation, and assault can cause profound and irreparable harm, permanently altering the lives, health, and careers of those affected. As teachers and scholars, we have a special obligation to root out sexual misconduct, harassment, and assault from our own community, ensure a safe and respectful environment for study and work, and provide support for those who are affected by these crimes. From this point forward we pledge to provide transparency and accountability, to promote justice for all victims, to shield from retaliation all who report such incidents, and to take concrete action in making sure that members of our community do not ever encounter such trauma.
Please navigate to our Resources page for a full statement on Sexual Misconduct from the LSU Department of French Studies.
Upcoming Projects and Events:
Louisiana French Oral Histories:
The "Louisiana French Oral Histories: témoignages du passé, tremplins vers l'avenir" project began in Summer 2020 as a means to preserve a collection of student-led interviews with native Louisiana French speakers and make them accessible to the public. Support from LSU's Department of French Studies, LSU Libraries T. Harry Williams Center for Oral History (the Center), the LSU ASPIRE program and La Fondation Richard Guidry funded the transcription and translation of 31 interviews as well as the website on which they are hosted. An LSU College of Humanities & Social Sciences Strategic Excellence Award additionally funded the transcription of 34 interviews in Summer 2021, soon to be featured on the website, which was officially launched during Vermilionville's September 4 "A Celebration of French in Louisiana."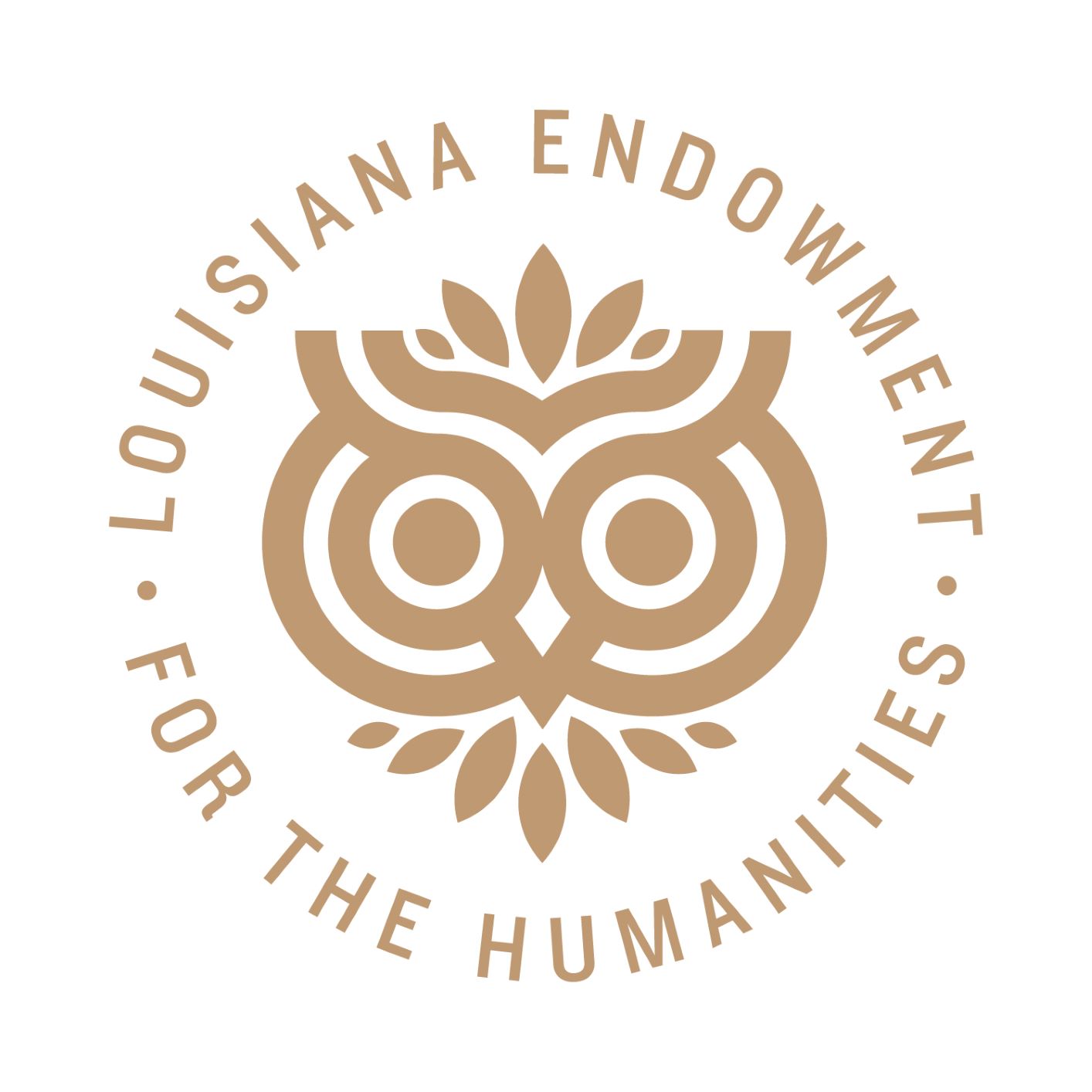 Graduate Student Association Virtual Conference:
March 3-5, 2022


This year's conference will center around themes of space and place—Presenters will consider ideas about how diverse spaces hold unique meanings to different people at varying moments in time. Thistopic will explore how these interactions shape social and political thought and whether or not the spaces people occupy construct a reciprocal dialogue between individual and milieu. We aim to create a community of presenters and participants broadly interested in sacred land preservation, the climate of alliances, the intersectionality of race, class, gender, and climate destruction; the phenomenology of living not just among humans but with all other beings, within the Anthropocene. We welcome authors from Anglophone, Francophone, Hispanophone, and all other communities. Final papers should be in either English or French.
We welcome abstracts of 250 words. Abstracts should be accompanied by a short biography including the University and the era of study. Abstracts should be sent to frenchcomplitgrad@gmail.com and presentations should be between 15 to 20 minutes. Deadline for submissions: January 31,2022
Virtual Theatres in the French Atlantic World:
Spectacle and Urbanism (18th-19th centuries)
LSU DFS and the Center for French and Francophone Studies will host an in-person international Study Day on the topic of "Virtual Theatres". This gathering of researchers in early modern theatre is sponsored by the French Ministère d'Affaires Etrangères's French-American Cultural Exchange (FACE) Council, as part of the Thomas Jefferson Fund project Virtual Theatres in the French Atlantic World: Spectacle and Urbanism (18th-19th centuries), co-directed by DFS Associate Professor Jeffrey Leichman and Dr. Pauline Beaucé, Maîtresse de conférences at the Université de Bordeaux-Montaigne, France. Additional support comes from the National Endowment for the Humanities-sponsored VESPACE project (PI J. Leichman). The public is invited to join us for presentations on February 23 (times and location TBA).