Lisa Hebert
Faculty in Residence - West Side of Campus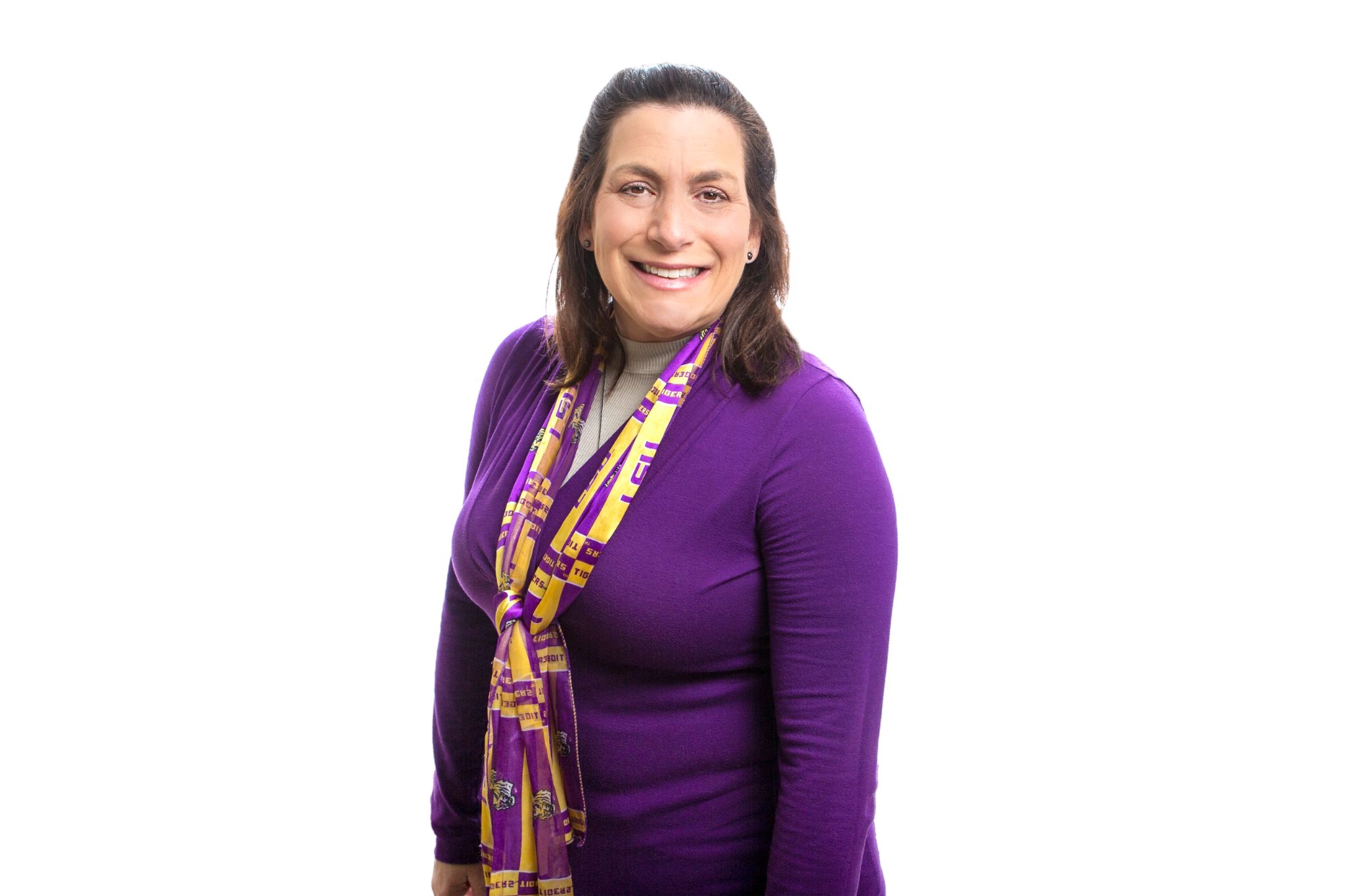 I do this work because I love working with students. This is a special time in the lives of my students - transitioning into adulthood. My goal is to help my students become their best selves. It has been an honor to serve as faculty in residence for the west side of campus.
I have enjoyed meeting and watching our students enjoy this beautiful campus!
"My signature program has become 'Yappy Hour' where students stop by my home to pet Charlie, our dog. Yappy Hour has become a very special part of my Monday!" -Lisa
The place to be in Baton Rouge
Tailgating from my home has been phenomenal. I love going to both men and women's basketball games as well as the gymnastics meets. I teach a lot of athletes, and it is a lot of fun cheering for them.
The best spot on campus
I love the oak trees on campus - especially those near the Student Union. Whenever I walk among the oaks, I think about all the generations that have walked that same path, and it makes me smile.
A bit of competition
My family teases that I look like Sandra Bullock. We were talking about it, and then I remembered I won the 1984 Miss Morgan City Miss Congeniality.
Education
MS, University of Louisiana at Lafayette
BS, Nicholls State University
Contact Lisa
lheber2@lsu.edu
225-578-6016
109-B Prescott Hall