Events
January | February | March | April | May | June | July | August | September | October | November | December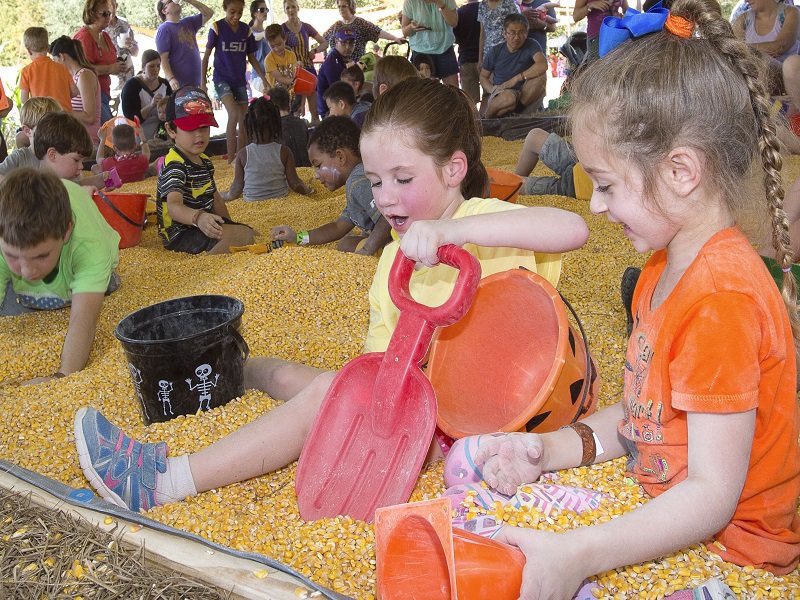 October 5, 12, 19, 26, 2019 - 10 AM - 5 PM
The LSU AgCenter Botanic Gardens Corn Maze is a family friendly day of fall fun with numerous farm related activities. Join the crazy mazy fun every Saturday in October with hayrides, zip lining, face painting, Bayou Goula's Petting Zoo, pumpkin decorating and more! Corn Maze has thousands of visitors each year and is Baton Rouge's most aMAZEing event!
Enjoy hamburgers, food from local vendors, and corn inspired snacks like corndogs and popcorn for purchase.
Admission is $10 per person and free for children 3 and under. Friends of the Gardens family memberships receive 4 free admissions.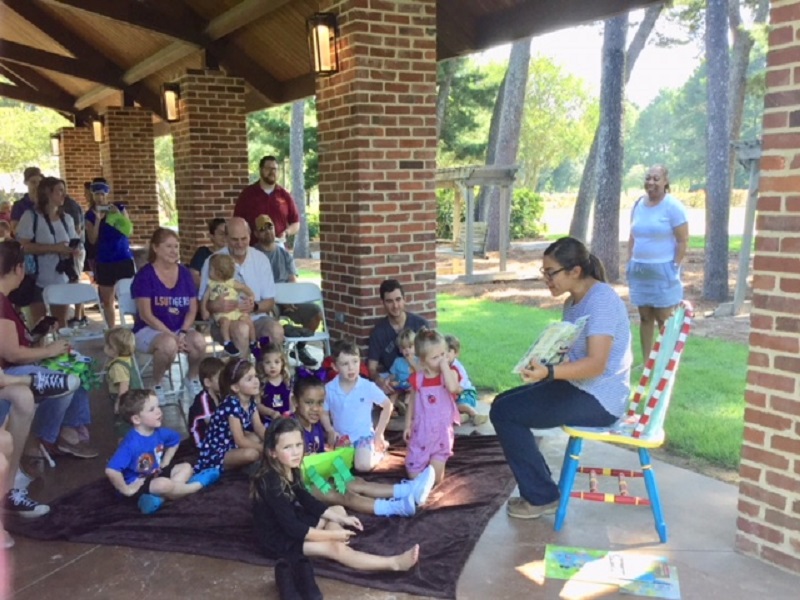 StoryTime in the Garden (Corn Maze)
October 5, 2019 - 10 am - 1 pm
StoryTime in the Garden is a creative way of mixing storytelling and imagination with hands on craft activities for children. The program meets one Saturday a month September through April from 9 a.m. - Noon. Children ages 3-8 can enjoy storybook readings and imagination-themed activities every half hour. All children participating in the program must be accompanied by an adult. The last reading begins at 11:30. Registration is not required and admission is free (except in October when StoryTime is associated with Corn Maze and Christmas in the Garden activities which has an entrance fee).
Upcoming dates: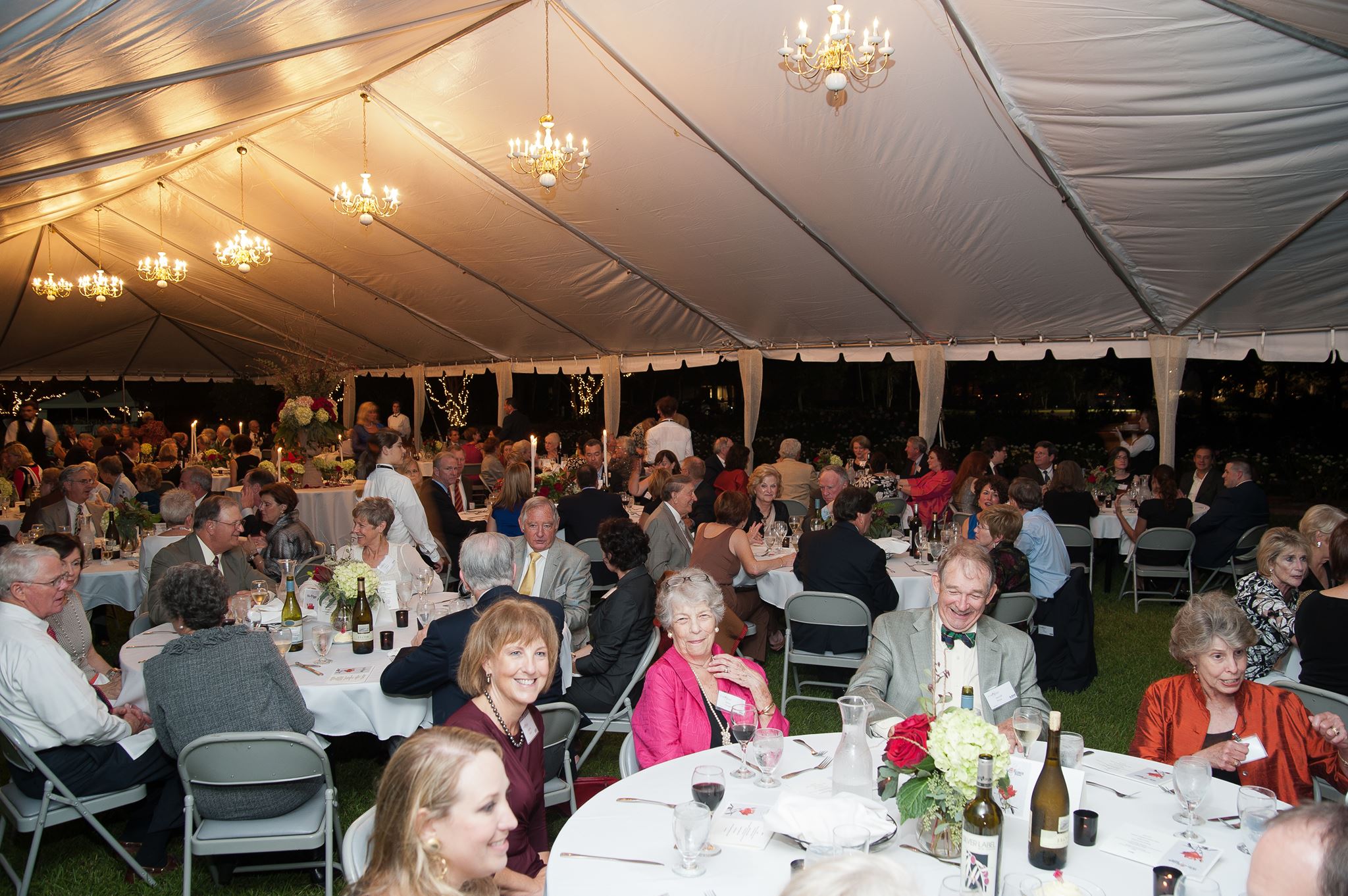 October 16, 2019 - 6 PM
Friends of the LSU AgCenter Botanic Gardens invite you to dine among the roses for the most beautiful al fresco event of the year! Join us for delicious food and music by the John Gray Jazz Trio.
Guests are asked to wear cocktail attire. Tickets are $150 for non-members and $125 for members. Seating is limited and tickets sell out every year so please reserve your seat in advance. Call (225) 763-3990 ext. 6, for tickets and more information or register online.
October 26, 2019 - 6 PM - 9 PM
Wear your costume and kick off your Halloween celebrations at Night Maze! You won't find anything spooky or ooky, just more mazy fun with a bonfire, smore's, live music, and glow in the dark games. Concessions available for purchase.
Admission is $10 per person and free for children 3 and under.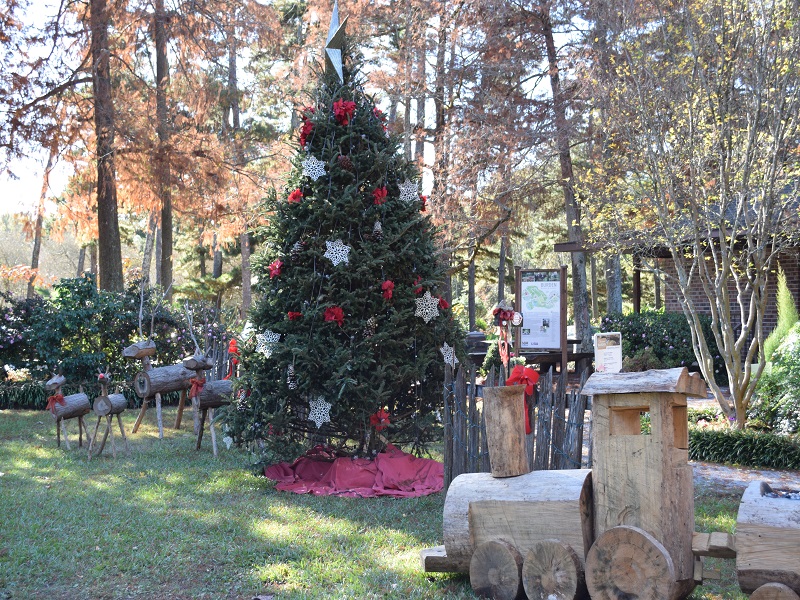 December 7, 2019 - 9 AM - Noon
Join us for a morning of holiday fun! Activities include our StoryTime with Mrs. Claus, Christmas pictures with Santa, reindeer food making, the pancake breakfast, our annual Poinsettia Show and Sale, and so much more!
Tickets are $30 and free for one-year-olds and younger. Tickets only available in advance. Purchase tickets today!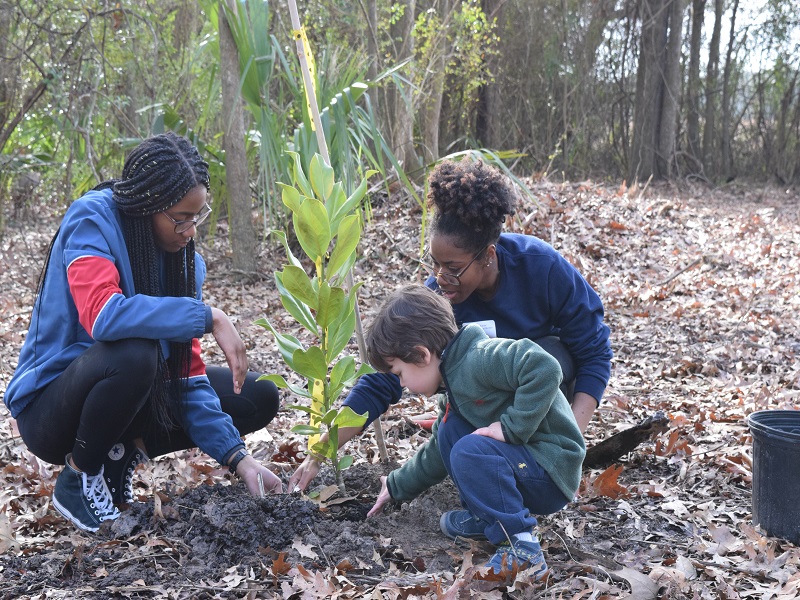 January 18, 2020 - 9 AM - 1 PM
Be an arborist for a day! Scale a Louisiana live oak, meet Smokey the Bear, enjoy a scavenger hunt and more! Your family can learn about native trees, plant a tree and watch your tree grow for generations using your tree's GPS coordinates in the Burden Woods. All trees planted help to reforest our native trees lost during Hurricane Gustav. We will also have native trees for sale at Arbor Day for $5 and $10.
Concessions are available for purchase. The event is free and open to the public.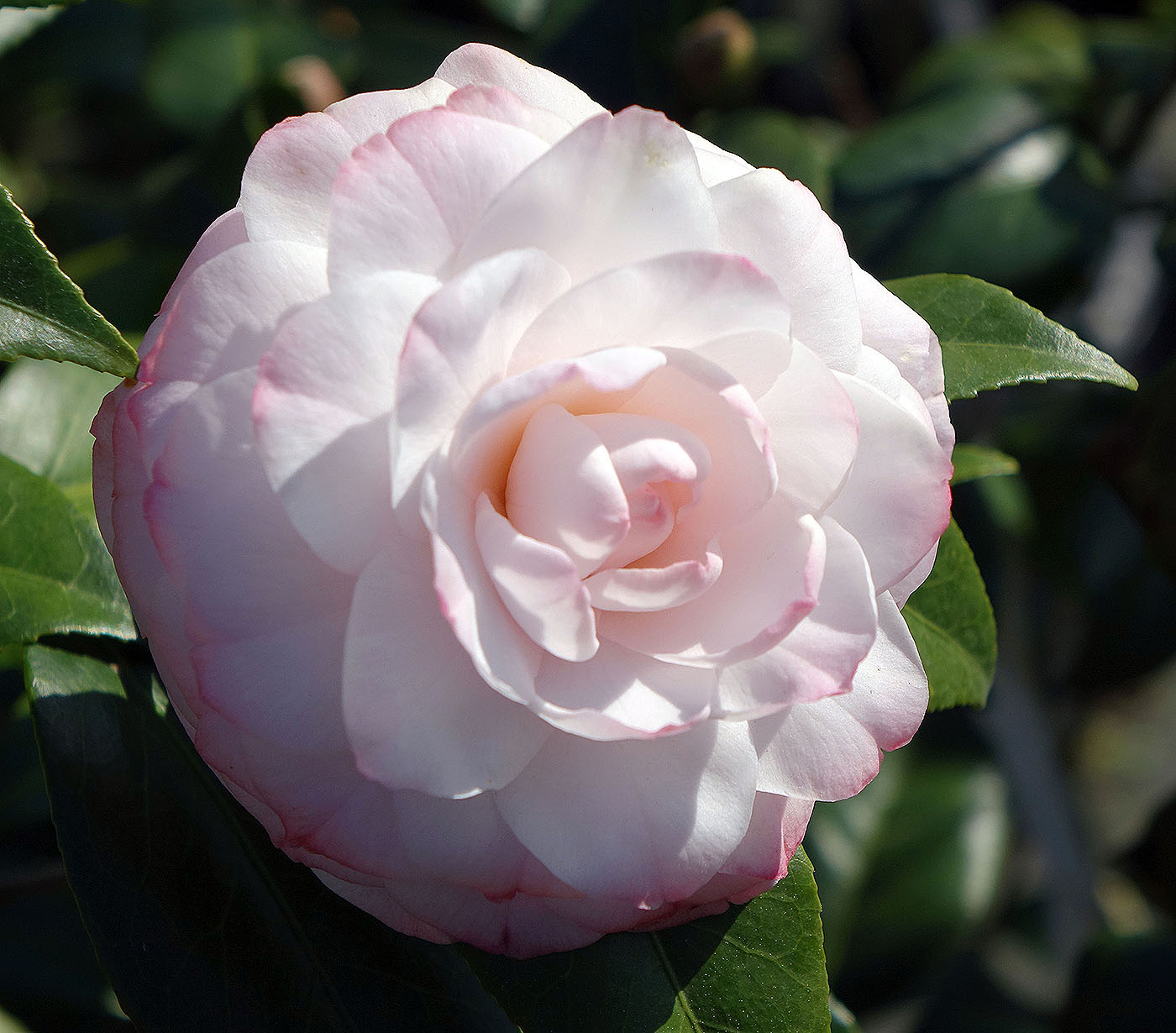 Camellia Show & Sale
February 8, 2020 - 1 PM - 4:30 PM | February 9, 2020 - 10 AM - 3 PM
The LSU Rural Life Museum invites the public to enter blooms into the Baton Rouge Camellia Society show. The annual Camellia Sale features award winning camellias grown by the Baton Rouge Camellia Society and the general public. Entry and Judging takes place from 8 a.m. to 2 p.m. on Saturday. Many of these camellias have been meticulously propagated from our expansive camellia collections. The show is free and open to the public for viewing from 1 to 4:30 p.m. Saturday and 10 a.m. to 3 p.m. Sunday. The Baton Rouge Camellia Society will be on hand to give camellia planting and management advice.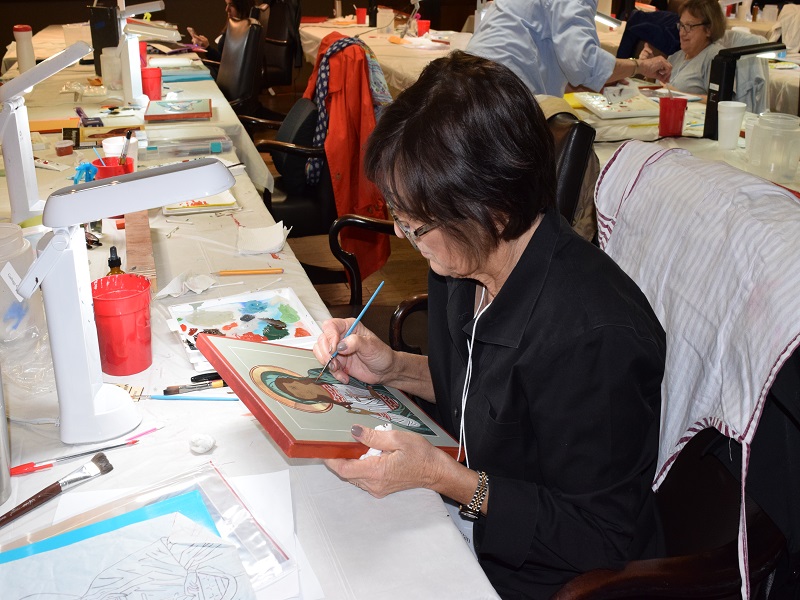 Byzantine Icon Workshop
February 10-14, 2020 - 9 AM - 4:30 PM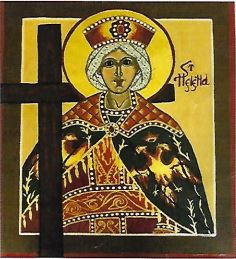 Experience the unique peace of the Byzantine era through Icon painting. The Byzantine Icon Workshop is a thoughtful and meditative 5 day retreat of traditional painting techniques that dates back 2000 years. If you have a desire for a peaceful, contemplative setting join the Iconographers and create an individual piece of meaningful art. No previous artistic skill or experience is required!
The cost of the workshop is $350 and includes all materials and lunch for 5 days. All proceeds benefit the Friends of the Gardens to further the implementation of the Botanic Gardens Master Plan. Please return the icon conference form with the full payment of $350, or a $175 non-refundable deposit due on or before December 1, 2019 and the remaining $175 is due on or before January 20, 2020.
Email dianawells1548@gmail.com to reserve your seat in advance due to high demand and limited space.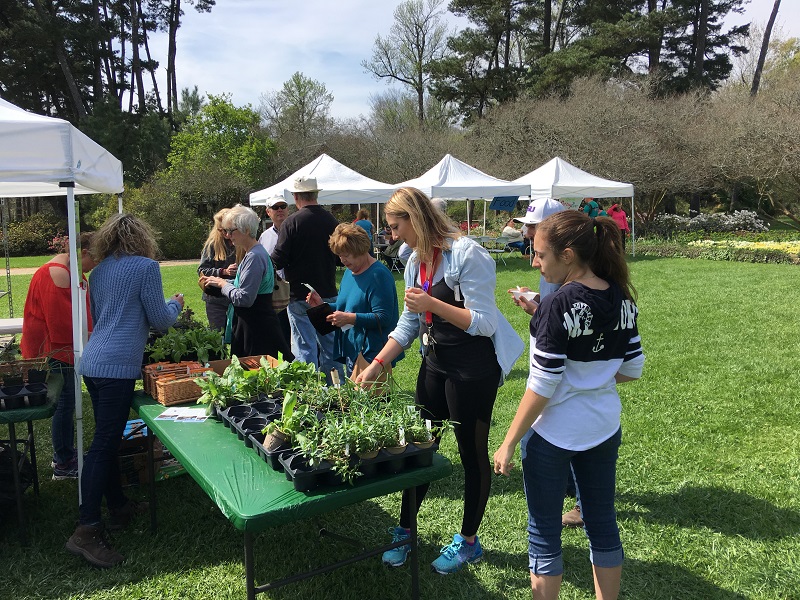 Herb Day
February 29, 2020 - 8 AM - 2 PM
Herb Day is an educational outdoor and gardening event and sale sponsored by the American Herb Society Baton Rouge Unit. There will be an Herb "Petting Zoo" and other children's activities to make this event fun for all ages. Herb classes will start at 9:30 a.m. and continue every hour.
The event is free and open to the public.
Master Gardener Plant Sale
Shop from over 5,000 homegrown perennials and annuals specifically selected by the East Baton Rouge Master Gardeners for success in your garden! The EBR Master Gardener Annual Plant Sale raises money to support the educational activities of the Master Gardeners and the LSU AgCenter Botanic Gardens.
Visit the Plant Sale website before the sale to browse the selections with images and specifications on the available varieties.
The event is free and open to the public.
See the 2019 Master Gardener Plant Sale Flyer

The Plant Sale website lets you browse our selections in advance of the sale with images and specifications on the available varieties.
April 23, 2020 - 6 PM - 9 PM
Stroll through the gardens and savor the best local flavors from Baton Rouge chefs and creative mixologists! This extraordinary evening challenges local restaurants and bars to compete for the People's Choice Awards. Guests will enjoy creations from local restaurants prepared with locally grown products. Gourmet in the Garden is held in the lush green setting of the Rose Garden and Orangerie Garden.
All proceeds from this event support the LSU AgCenter Botanic Gardens and the Louisiana Culinary Institute Foundation.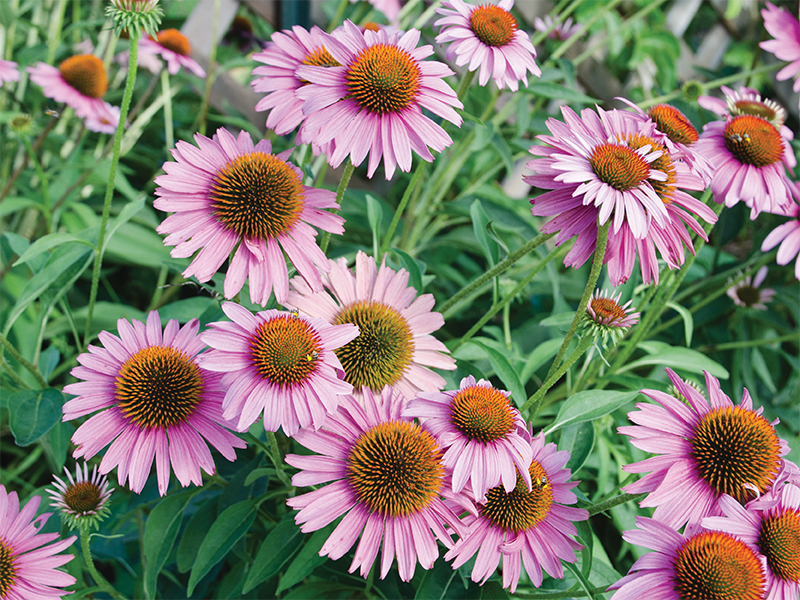 LSU AgCenter Botanic Gardens is proud to join American Public Gardens Association and 500+ gardens nationwide in celebrating National Public Gardens Week. This annual, weeklong event will be committed to emphasizing the import role public gardens across the country play in promoting education and exposure to our environment as well as our gardens. Each day of the week will have a themed agenda.
The event is free and open to the public. There is no registration necessary. Please contact Katie Guitreau kguitreau@agcenter.lsu.edu for any questions, comments, or concerns.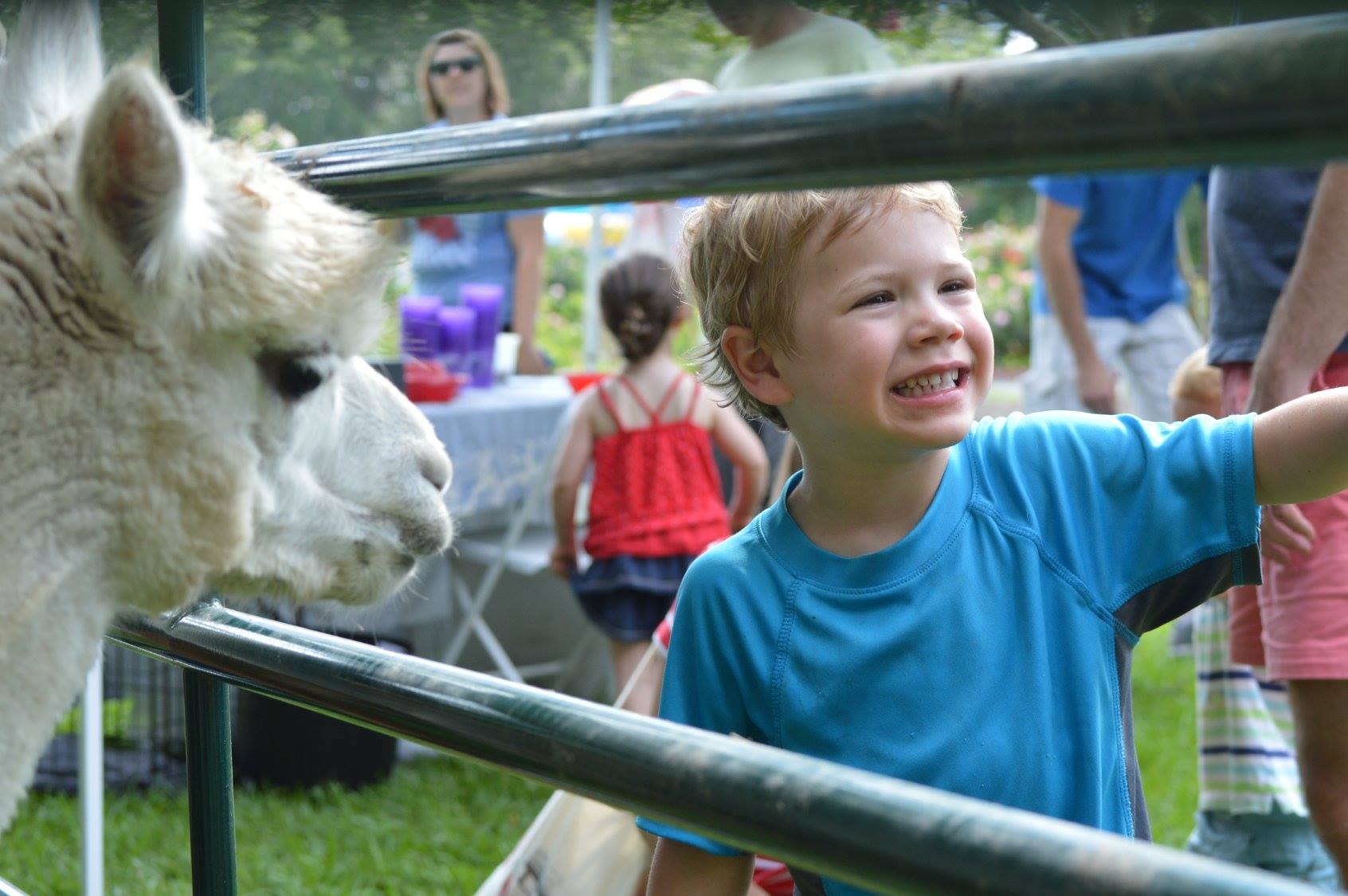 Bring the family for some summertime fun in the gardens!
Garden Fest is a family friendly festival in the middle of Baton Rouge that promotes locally grown foods. Your family will enjoy fresh morning omelets by the Louisiana Egg Commission, famous Bloody Mary samples by Mason's Grill and local food trucks. Activities for kids include water slides, "Touch-a-Tractor" and hayrides! There will be vegetable trials and tastings and a chance to meet amazing local plant and gardening clubs in Baton Rouge.
Admission is $5 per person and free for children ages 3 and under. Bring your swimsuits and prepare for a fun Saturday at the Botanic Gardens!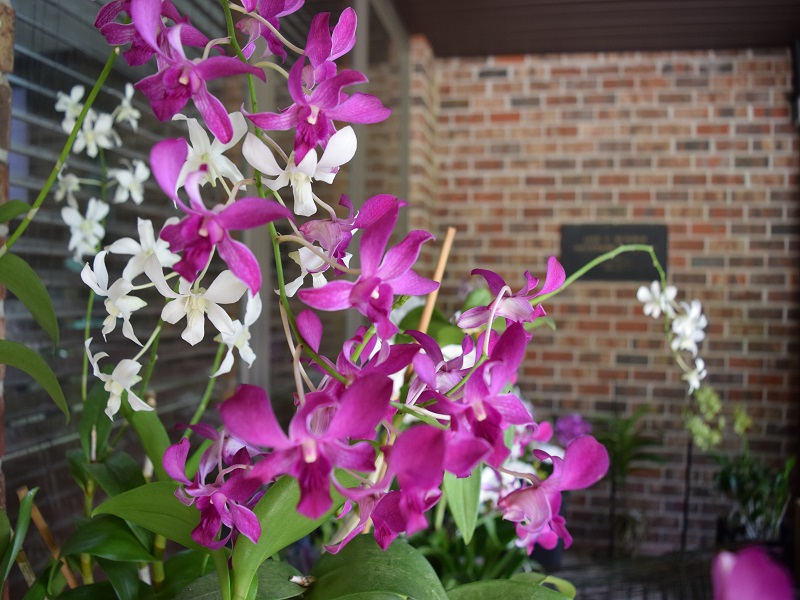 Baton Rouge Orchid Society Show
For all of you orchid lovers, orchids are on display and for sale in the Ione Burden Conference Center from vendors across the Gulf Coast! Regional orchid growers and collectors create works of art with the orchids on display. Orchid supplies will also be sold. Orchid Society members will be available to offer orchid growing and maintenance advice and potting demonstrations to showcase your beautiful orchids.
The event is free and open to the public.
---