Pavilion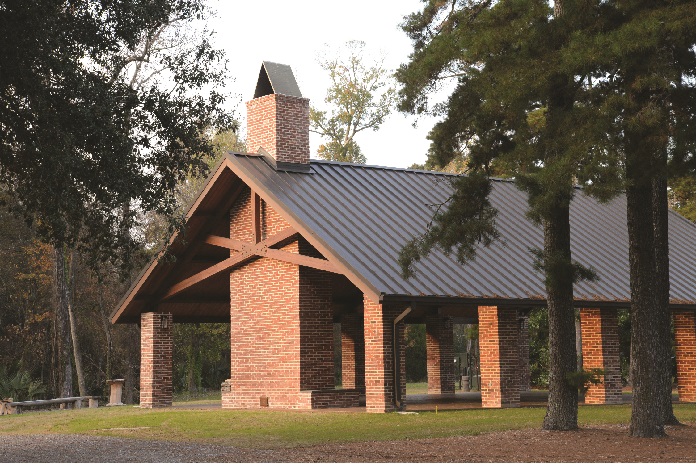 The Pavilion is a large structure with exposed beams and a handsome fireplace that overlooks the Burden Woods. This open-air venue, located near the Burden Woods will allow couples to exchange vows in the outside, with plenty of natural light and lush greenery. It has a 100-person capacity and a fireplace for couples and their guests to warm up after the reception. Facility use charges include the use of the covered pavilion (approximately 40' x 60') and the lawns surrounding the building and the Memory Garden.
Large groups are easily accommodated by renting multiple venues. Discounts may apply.
Contact us at (225) 763-3990 or botanicgardens@agcenter.lsu.edu for reservations.