LSU Vet Med Honors 2021 Distinguished Alumnus David Moore
February 17, 2022
BATON ROUGE—How many veterinarians can say that they have sent their patients into space on a NASA mission? David Moore, DVM, DACLAM, can. The 2021 Distinguished Alumnus who graduated from LSU Vet Med in 1980 was the veterinarian for the rats and squirrel monkeys that flew in the Spacelab 3 mission. As a project manager and clinical veterinarian at the NASA Ames Research Center, he supervised animal care, ensuring regulatory compliance during the mission.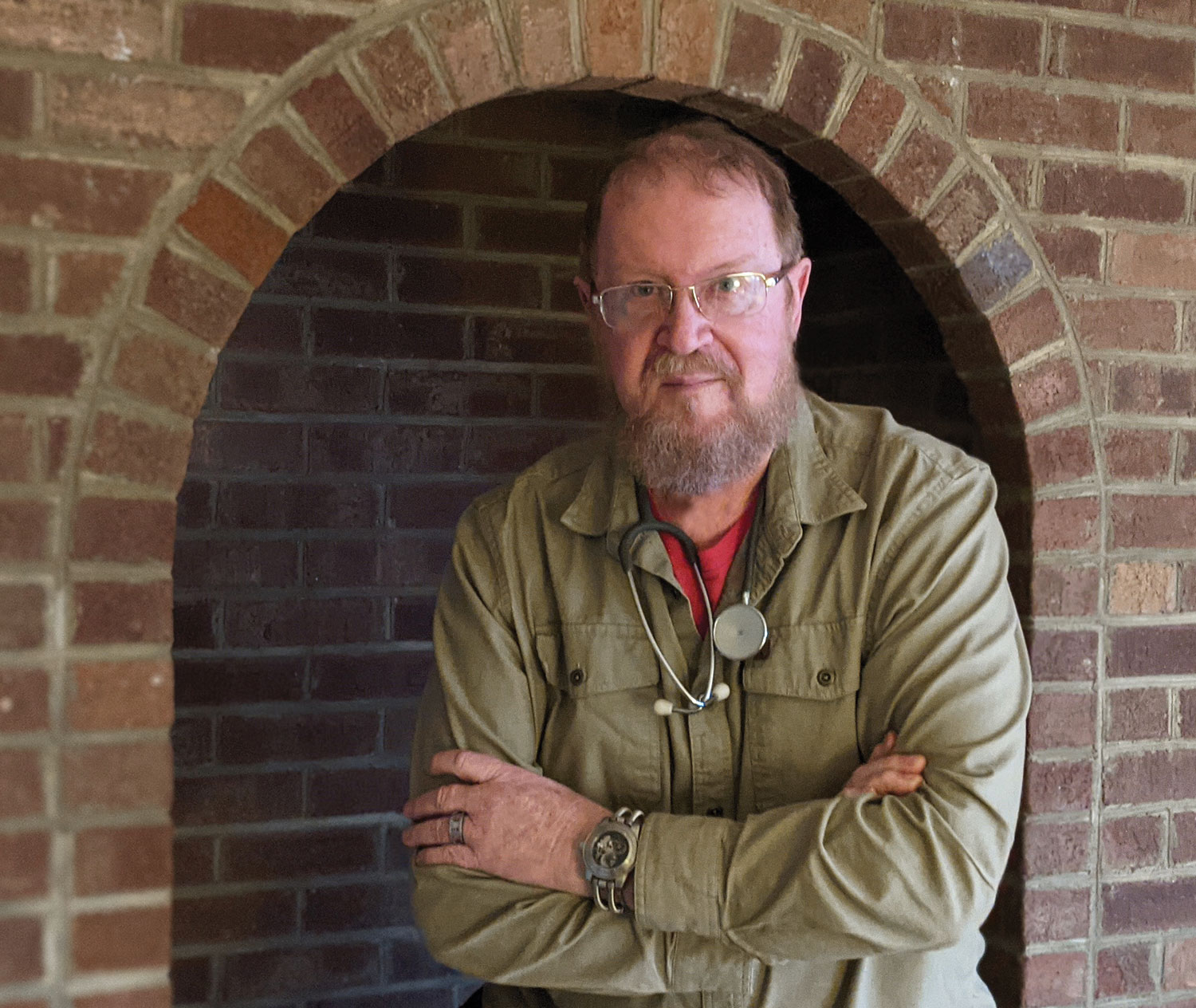 "David exemplifies our values of innovation, compassion, and integrity. I am honored to present him with the LSU School of Veterinary Medicine Distinguished Alumnus Award," said LSU Vet Med Dean Oliver Garden.
A Diplomate with the American College of Laboratory Animal Medicine, Dr. Moore taught for 35 years at the Virginia Polytechnic Institute and State University. He developed a Lab Animal Residency Program at the Virginia-Maryland College of Veterinary Medicine and established the university's research compliance office. In addition, he established a lab and companion animal curriculum in the Virginia Tech Animal Science Department. In 2019, he was awarded emeritus status by the Virginia Tech Board of Visitors.
Dr. Moore has devoted his career to teaching scientists how to comply with regulations designed to ensure ethical research.
"There is the expectation that scientific research is always conducted truthfully, accurately, and is above reproach. In fact, 14 percent of scientists who responded to a survey said they knew of colleagues who had violated at least one of the three main components of scientific misconduct: fabrication, falsification, and plagiarism; 72 percent said they had seen colleagues engage in questionable research practices (QRPs); and, 34 percent said that they had committed QRPs. Violations lead to bad science and undermine public confidence. Progress for public good suffers," he said.
As a young man, he encountered a biomedical research lab in which rabbits were not appropriately cared for and lived in abysmal conditions. That's when he vowed to earn the credentials necessary to protect those animals and others like them.
"I decided I was going to become a veterinarian and shut them down. I wanted to be a voice for animals that could not speak, to be an advocate for them," he said.
Ultimately, someone else dealt with the problem laboratory that set Dr. Moore in the direction of his lifelong career ensuring compliance with ethical care standards for animals.
"An animal that is in pain is not going to yield valid research data—data that is intended to advance human health. It doesn't help society if research is invalid," he said.
The Office of Research Integrity is the ultimate federal agency that polices scientists' conduct through training, monitoring, and reporting non-compliance. The National Institutes of Health require Responsible Conduct of Research Training for researchers receiving federal grants. The training informs scientists about the rules that govern the conduct of U.S. Public Health Service-funded research and promotes compliance.
"Applied clinical research has a specific goal and is intended to yield a known outcome. Basic research builds accumulated knowledge that leads to major scientific advances like organ transplants," he said.
Dr. Moore is a compliance consultant for Revivicor, a biotechnology company that has paved the way for the successful experimental xenotransplants of porcine heart, lungs, and kidneys in humans.
On the international stage, Dr. Moore wrote the successful technical proposal for a company that provided training in epidemiology methods for Middle Eastern physicians, and he provided guidance and assistance to the individuals who created the Indian College of Laboratory Animal Medicine for specialty board certification of lab animal veterinarians in that country. Dr. Moore is also a Diplomate with the Japanese College of Laboratory Animal Medicine (JCLAM).
David Moore's career has been a testament to the quality of the students and training provided by the Louisiana State University School of Veterinary Medicine, and his achievements deserve recognition as the LSU Vet Med Distinguished Alumnus Award, according to one of his nominators.
About LSU Vet Med: Bettering lives through education, public service, and discovery
The LSU School of Veterinary Medicine is one of only 32 veterinary schools in the U.S. and the only one in Louisiana. The LSU SVM is dedicated to improving and protecting the lives of animals and people through superior education, transformational research, and compassionate care. We teach. We heal. We discover. We protect.