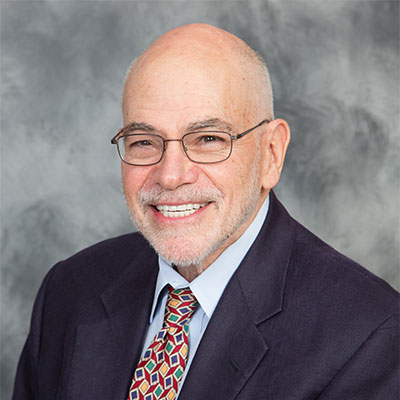 Arthur Penn
Professor
Department of Comparative Biomedical Sciences
LSU School of Veterinary Medicine
Louisiana State University
Baton Rouge, LA 70803
Education
PhD, University of Pennsylvania, 1975
MA, City University of New York, 1967
AB, Columbia College, 1964
Research Interest
A major focus is on the impact of gestational exposures to environmentally-relevant combustion mixtures (e.g., tobacco-, petrochemical-, biomass-related) on subsequent cardio-respiratory system responses (in vivo and in vitro) of the adult offspring.
Teaching Interest
Biomedical Cell & Molecular Biology; Inhalation Toxicology; Research Integrity/Responsible Conduct of Research; Principles and Practice of Formal Scientific Presentations.
Awards & Honors
Distinguished Research Scholar Award, LSU Vet Med (2018)
Publications
*Noël A, Verret CM, Hasan F, Lomnicki S, Morse J, Robichaud A, Penn AL. Generation of electronic cigarette aerosol by a third-generation machine-vaping device: application to toxicological studies. Journal of Visual Experimentation, 138: (Aug. 25, 2018).
Dunham-Snary KJ, Sandel MW, Sammy MJ, Westbrook DG, Xiao R, McMonigle RJ, Ratcliffe WF, Penn AL, Young ME, Ballinger SW. Mitochondrial-nuclear genetic interaction modulates whole body metabolism, adiposity and gene expression in vivo. EBioMedicine 36: 316-328 (2018)
Noel A, Hansen S, Zaman A, Perveen Z, Pinkston R, Hossain E, Xiao R, Penn AL. In utero exposure to electronic-cigarette aerosols impair the Wnt signaling during mouse lung development. American Journal of Physiology, Lung Cell Molecular Physiology, 318: L705-L722 (2020).
Pinkston R, Zaman H, Hossain E, Penn AL, Noel A. Cell-specific toxicity of short-term JUUL aerosol exposure to human bronchial epithelial cells and murine macrophages exposed at the air-liquid interface. Respiratory Research, 21: 269 (2020)
Noel, A. Hossain E, Perveen Z, Zaman H, Penn AL. Sub-ohm vaping increases the levels of carbonyls, is cytotoxic, and alters gene expression in human bronchial epithelial cells exposed at the air-liquid interface. Respiratory Research, 21: 30 (2020).
Szafran BN, Pinkston R, Perveen Z, Ross MK, Morgan T, Paulsen DB, Penn AL, Kaplan BLF, Noel A. Electronic-cigarette vehicles and flavoring affect lung function and immune responses in a murine model. International Journal of Molecular Sciences, 21: 6022 (2020).
Raber J, Perez R, Torres ERS, Krenik D, Boutros S, Patel E, Chlebowski AC, Torres ER, Perveen Z, Penn AL, Paulsen DB, Bartlett MG, Jia E, Holden S, Hall R, Morre J, Wong C, Ho E, Choi J, Stevens JF, Noel A, Bobe G, Kisby G. Effects of chronic secondhand smoke (SHS) exposure on cognitive performance and metabolic pathways in the hippocampus of wild-type and human tau mice. Environmental Health Perspectives, 129: 1289- (2021)
Harmon AC, Noel A, Subramanian B, Perveen Z, Jennings MH, Chen Y-F, Penn AL, Legendre K,
Paulsen DB, Varner KJ, Dugas, TR. 2021.Inhalation of particulate matter containing free radicals leads to decreased vascular responsiveness associated with an altered pulmonary function. American Journal of Physiology-Heart and Circulatory Physiology. Aug 20. doi:10.1152/ajpheart.00725 (2021)
Cahill KM, Gartia M, Sahu S, Bergeron SR, Heffernan LM, Paulsen DB, Penn AL, Noël A. 2021. In utero exposure to e-cig aerosols decreases lung fibrillar collagen content, increases Newtonian resistance and induces sex-specific molecular signatures in neonatal mice. Toxicological Research.  https://doi.org/10.1007/s43188-021-00103-3
Noel A, Perveen Z, Xiao R, Hammond H, Le Donne V, Legendre K, Gartia MR, Sahu S, Paulsen DB, Penn AL. Mmp 12 is upregulated by in utero second-hand smoke exposures and is a key factor contributing to aggravated lung responses in adult emphysema, asthma and lung cancer mouse models. Frontiers in Physiology. https://www.frontiersin.org./articles/10.3389/fphys.2021.704401
Grants
Louisiana Board of Regents, Lung physiological, cellular and molecular toxicity induced by electronic cigarettes in mouse models of in utero and adult exposure, 05/2019-04/2021, $48,666.
Louisiana-GBI, Molecular diagnostic and therapeutic approaches to chronic diseases resulting from inhaled toxicant exposures, 07/2019-present, $267,800.
NIH-NHLBI, Cardiopulmonary effects induced by electronic cigarette and JUUL aerosols in both in vivo and in vitro models, 03/15/2020-03/14/2025, $157,338.
NH-NIEHS, The role of the endothelium in vascular response to inhaled PM, 11/2019-10/2021, $150,141.
NIH-NIEHS, Effect of 3rd generation electronic cigarette design features on aerosol constituents and pulmonary toxicity in vitro and in vovo - Focus on humectants and vitamin E acetate, $49,168.
NIH-NIEHS, LSU Superfund Research Center-Environmentally Persistent Free Radicals, 10/2020-09/2024, $1,450,000.
NIH-NAID, Heterogeneity and molecular signatures of therapeutic T cells in allergic airway inflammation, 11/2020-10/2025, $253,000.