LSU Manship School Mourns Loss of Former Dean, Distinguished Professor of Journalism Jerry Ceppos
July 30, 2022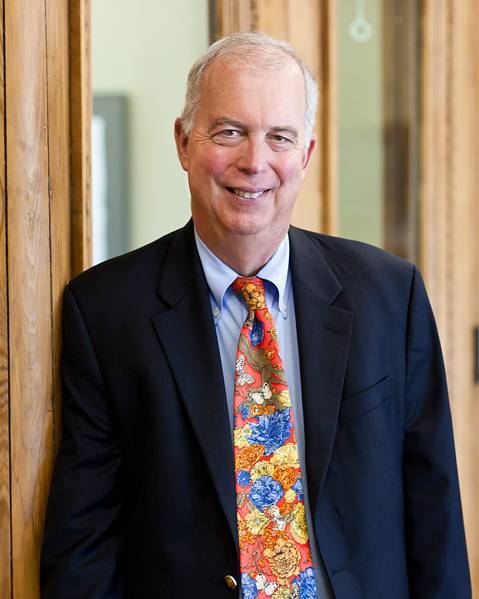 We are heartbroken to share that Professor of Journalism Jerry Ceppos, dean of the LSU Manship School from 2011 to 2018, passed away on July 29 at his Baton Rouge home, surrounded by loved ones. He was 75 years old.
Jerry's career in journalism and mass communication education was extensive. He became dean of the Manship School after serving as dean of the Reynolds School of Journalism at the University of Nevada, Reno, for three years. Prior to academia, Jerry worked in newspaper journalism for more than 40 years. As Knight-Ridder's vice president for news from 1999-2005, he oversaw the company's Washington and foreign bureaus, directed news services for clients – global and domestic, and prioritized recruitment and diversity in newsrooms. At the time, Knight Ridder was the second-largest newspaper publisher in the country.
Before his Knight-Ridder executive position, Jerry worked at the San Jose Mercury News as associate editor, managing editor, senior vice president and executive editor. During his tenure, the newspaper won two Pulitzer Prizes, and the racial and ethnic diversity of staff increased about threefold. In 2002, Jerry won the Gerald M. Sass Award for Distinguished Service to Journalism and Mass Communications, the highest honor granted by the Association of Schools of Journalism and Mass Communication.
Jerry joined the Manship School as dean and William B. Dickinson Distinguished Professor in Journalism in July 2011. He concentrated efforts on amplifying the school's digital media resources, expanding curriculum and increasing faculty diversity. Under his leadership, the Manship School launched the LSU Cold Case Project and Statehouse Bureau, core components of the school's experiential learning curriculum; opened the LSU Social Media Analysis and Creation (SMAC) Lab; and established the school's endowed chair in race, media and cultural literacy, the first position of its kind in the country.
In 2016, Jerry was named a fellow of the Society of Professional Journalists, the society's highest professional honor, recognizing those who have made an "extraordinary contribution to the profession." In fact, Jerry was one of three of the society's inaugural recipients of the Ethics in Journalism award in 1997. He served on the Accrediting Council on Education in Journalism and Mass Communications for three decades, including six as president. Jerry was the former president of the Associated Press Managing Editors and the California Society of Newspaper Editors.
In 2018, Jerry became a full-time teaching professor at the Manship School, teaching courses in media ethics and social responsibility and media history. He also contributed to several books on media ethics and journalism, including "News Evolution or Revolution? The Future of Print Journalism in the Digital Age" and "Moral Reasoning for Journalists." His most recent publication, published in July 2021, was "Covering Politics in the Age of Trump," a compilation of reporters' essays edited by Jerry. In April 2022, the Philip Merrill College of Journalism at the University of Maryland inducted Jerry into its inaugural hall of fame class.
A relentless supporter of democracy, ethics and diversity, Jerry was a titan in the field of journalism and mass communication education over the course of 50-plus years. At the Manship School, he was family. Jerry celebrated our students, faculty and staff at every turn.
We will honor Jerry's legacy in the days, weeks and months to come. As we continue to mourn his loss, we extend our deepest condolences to Jerry's loved ones.