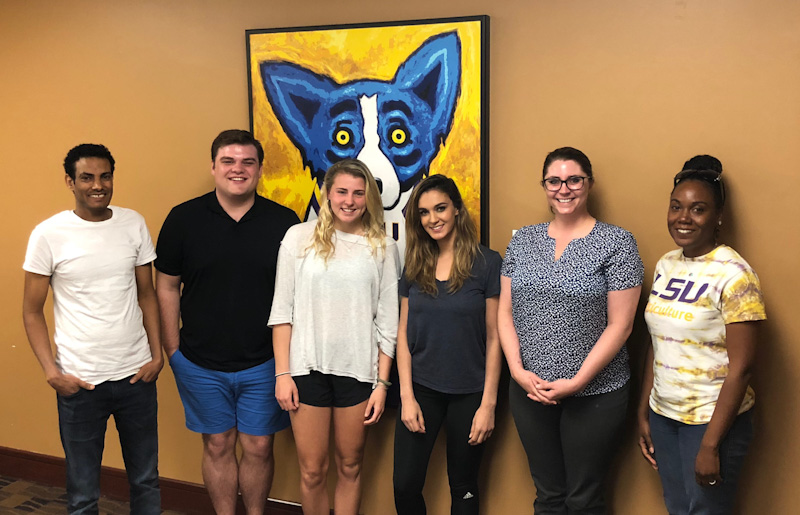 Leave Your Mark
What is the TSLI?
Join the Transfer Student Leadership Institute (TSLI), a workshop series designed specifically for transfer students to learn more about individual, group, and community values while developing leadership and self-advocacy skills. This is also a great way to meet other students!
Leave Your Mark! Students will work in small groups on a MARK (Motivating and Relaying Knowledge) project focused on enhancing the experience of current and future transfer students. Leave Your MARK projects will be presented to a panel of transfer student specialists at the final workshop.
Don't worry, this is not intended to be any "extra" work or add on to your class workload! While students are encouraged to meet outside of the workshop, groups will be given time to work on their projects during the series.
TSLI takes place on Tuesday from 3:00p.m.-5:00p.m. and attendance at all workshop is required:
September 17, 2019
October 15, 2019
October 22, 2019
November 12, 2019
Why Participate in the TSLI?
Meet other students!
Develop leadership skills!
Enhance self-advocacy skills!
Improve the transfer experience for current and future students!
Resume booster -- work on skills you have not had the opportunity to develop in the classroom (including group work, public speaking, critical thinking, coalition building, and more!)
What Participants Are Saying!
"I chose to attend the Transfer Student Leadership Institute because I wanted to be able to help make it easier for other incoming transfer students... I realize leadership is not always about being in front. Sometimes doing things that others may be afraid to do could be a sign of leadership... The most impactful session was the group project session because we were able to work together and listen to each other's ideas."
"I felt it would be a great opportunity to learn about leadership and make a difference... I felt like I knew a lot of the characteristics of a leader, but I feel like this program expanded it."
"[I chose to attend the TSLI] just to get involved on campus... It made me think in a way that I usually wouldn't and consider other people's circumstances."
"I wanted to help other transfer students... I learned I have to find common grounds with others who are working with you no matter what their point of view is."
"[I chose to attend the TSLI] to gain more leadership skills and become a better communicator... I am more confident in my abilities to lead after the Transfer Student Leadership Institute."
Registration for the Fall 2019 Transfer Student Leadership Institute is now open. Click here for more information. Please contact lsutsp@lsu.edu for more information.