Explore Opportunities
LSU Chemistry is one of six departments in the College of Science and is designated as a Foundation of Excellence Department due to the outstanding accomplishments of our faculty, staff, and students in terms of teaching/learning, research, and service. Our department has LSU's largest Ph.D. program and is one of the best-equipped chemistry departments in the United States.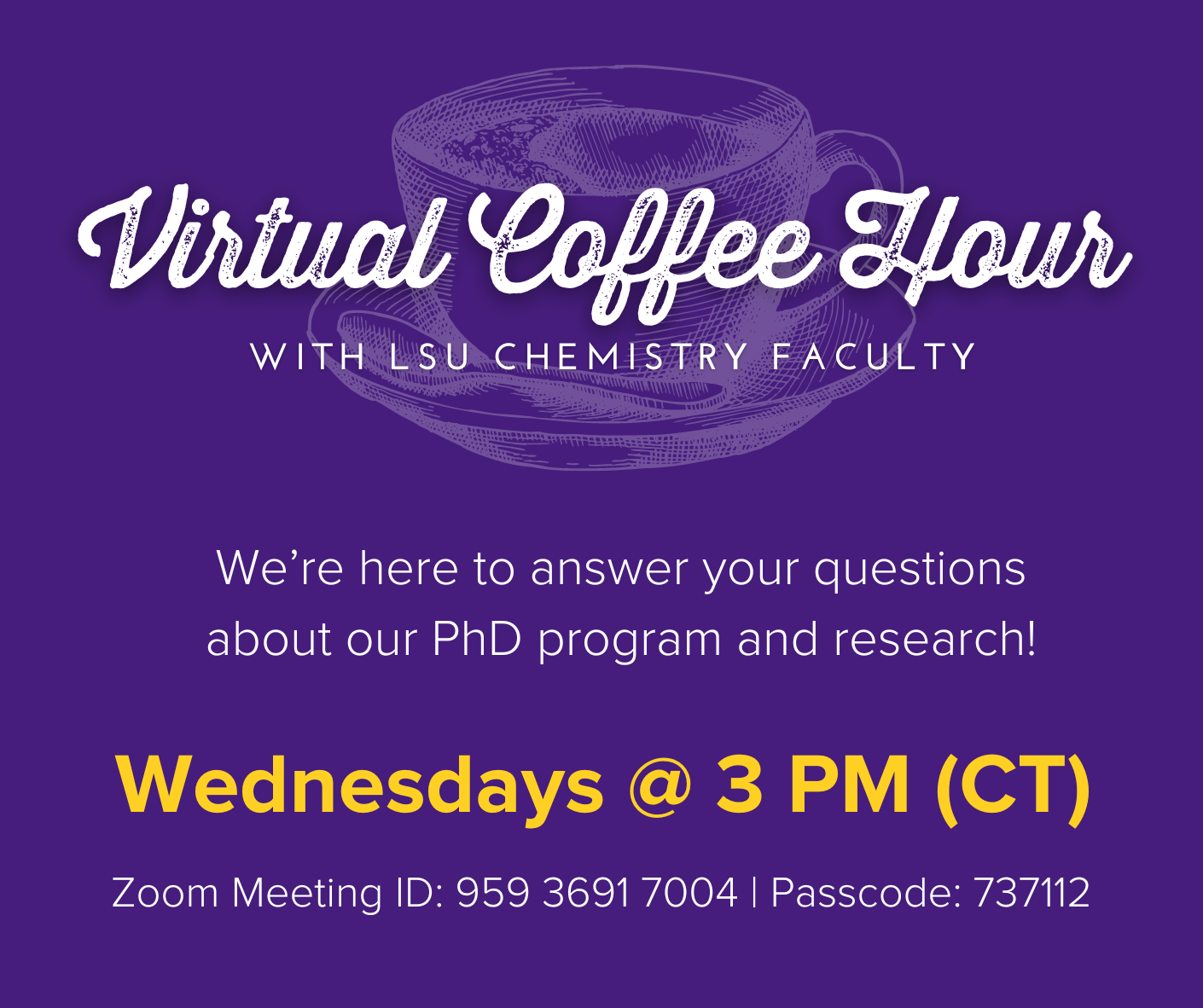 Virtual Coffee Hour
Join us on Wednesdays at 3 PM (CT) via Zoom for a virtual coffee hour with LSU Chemistry faculty to learn about our Ph.D. program and research!

You Be The Chemist Challenge
LSU Chemistry is thrilled to be organizing a You Be The Chemist Regional Challenge event here in Baton Rouge on March 11th! Don't forget to register your 5-8th grade students by December 30 to participate and compete for a chance to win scholarships at the National Challenge in Houston, TX, in June!