Kenneth G. Kneipp
Tulane BS '66, LSU PhD '71
Retired from 3M Company, St. Paul, Minnesota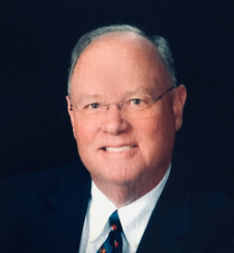 Ken Kneipp entered Tulane University in Fall of 1962 with the intention of becoming either a scientist or a mathematician. By halfway through his freshman year, chemistry emerged as the subject in which he would major. During his sophomore year, he became aware of the new NSF URPP (Undergraduate Research Participation Program) at emerging centers of excellence. LSU's Department of Chemistry received funding under this program and Kneipp was selected to participate. In the summer of 1964, Kneipp was assigned to work in the newly created laboratories of Professor Bill Pryor. In relation to that entrée to research, Kneipp recalls the summer as "a rich and interesting experience."
An astute young Kneipp recognized the value of summer internships and the hands-on laboratory work that they provided. He says, "at the same time, I was making important contacts, expanding my skill set, learning what I enjoyed doing, and clarifying the route that I might take to a productive long term technical career." In the summer of 1965, Kneipp worked in the laboratory of Professor Jack Saltiel, an organic photochemist at Florida State University in Tallahassee. In Summer 1966, he had a summer job in Baton Rouge at Ethyl Corporation (to become Albemarle). This was his first exposure to industrial research and development, and helped him to understand how R&D worked within a commercial enterprise.
By the time he began his senior year at Tulane, Ken had decided that his next step was attending graduate school at LSU, working under Professor Pryor. After his summer at Ethyl Corp, he was sure that the end goal, after completing his PhD, was to work in an applied chemical R&D position. He recalls, "While the overall trajectory seemed set, the 'details' were admittedly still pretty hazy. At the time, I had no idea just how important those 'details' would be in shaping my career path."
Ken's research involved the synthesis a variety of structurally different mercaptans, including those labeled with deuterium or tritium. Thiyl radicals were generated by thermolytical, photochemical and radiolytic techniques and kinetic isotope effects were measured as a function of temperature and could be correlated with the stability of the radical. The results were published in the Journal of the American Chemical Society and Radiation Research. During his doctoral studies, Ken was supported as an RA by Dr. Pryor's NIH funding and he was the recipient of a Charles E. Coates Dissertation Fellowship. The value of graduate research, says Dr. Kneipp with hindsight, "is that it provided you with tools that can now be used to tackle some new and unrelated project." Ken has fond recollections of his fellow graduate students, and their adventures in the lab, as well as on the tennis court. During his years in the Department of Chemistry, he met and married his wife, Sandy, who was an administrative assistant to Professor Jim Traynham.
One year into his graduate studies at LSU, Ken had the opportunity to explore an off-campus summer job. He was accepted into the 3M Summer Technical Program on the basis of some of that networking he had done as an undergraduate; one of the references he listed turned out to be a consultant for 3M! Suffice to say that a strong performance in this temporary role, helped secure a permanent position after graduating from LSU nearly four years later, in 1971.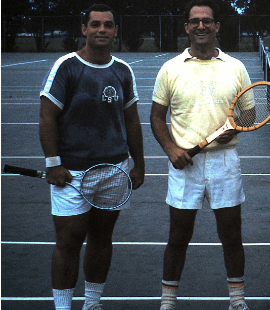 Ken spent more than three decades with 3M, a company with tens of thousands of products spread across many diverse global markets. Dr. Kneipp's job titles and descriptions evolved over time, often in completely unexpected ways. After a few years as a bench chemist, he progressed to technical manager and ultimately positions with less technical and more business and financial management responsibility. Ken volunteered to serve as an on-campus college recruiter for 3M. He has lots of advice to offer current graduate students in his document titled "A Technical Career in Industry: the View from Retirement." His experience was unusual in that he spent his entire professional career with one corporation; there were always new challenges and opportunities within 3M that kept him focused and satisfied.
Looking back on his days as a graduate student at LSU, following the passing of Professor Bill Pryor, Ken recalls some prescient words offered by his advisor. The students would often work long hours, staying late at night and putting in time on the weekends. They complained that they never had time for "fun." Bill said, "You won't believe this now, but some day you will look back on this time in your life and say it was the most fun you ever had."
Profile contributed by Carol Taylor