Facility Rental
LSU's Hilltop Arboretum is a 14-acre museum of plants located on historic Highland Road. It is a tranquil landscape and ideal venue for those who want to have a small meeting or event, 50 people or less, while enjoying the beauty and serenity of nature.
Our award-winning facility was designed by Lake|Flato Architects of San Antonio, Texas. "Mr. Emory Wedding Tree" is a member of the Live Oak Society of the Louisiana Federation of Garden Clubs. This large live oak tree named in memory of Hilltop's donor Mr. Emory Smith has a diameter of 17 feet, a focal point of the arboretum and a favorite site for weddings. Other beautiful views of nature include a pond with a wooden boardwalk surrounded by Louisiana aquatic plantings, a courtyard with pineland savannah plant collections, and wildflower meadows with an earthen amphitheater.
Imo Brown Complex
Margaret Holmes Brown Open-Air Pavilion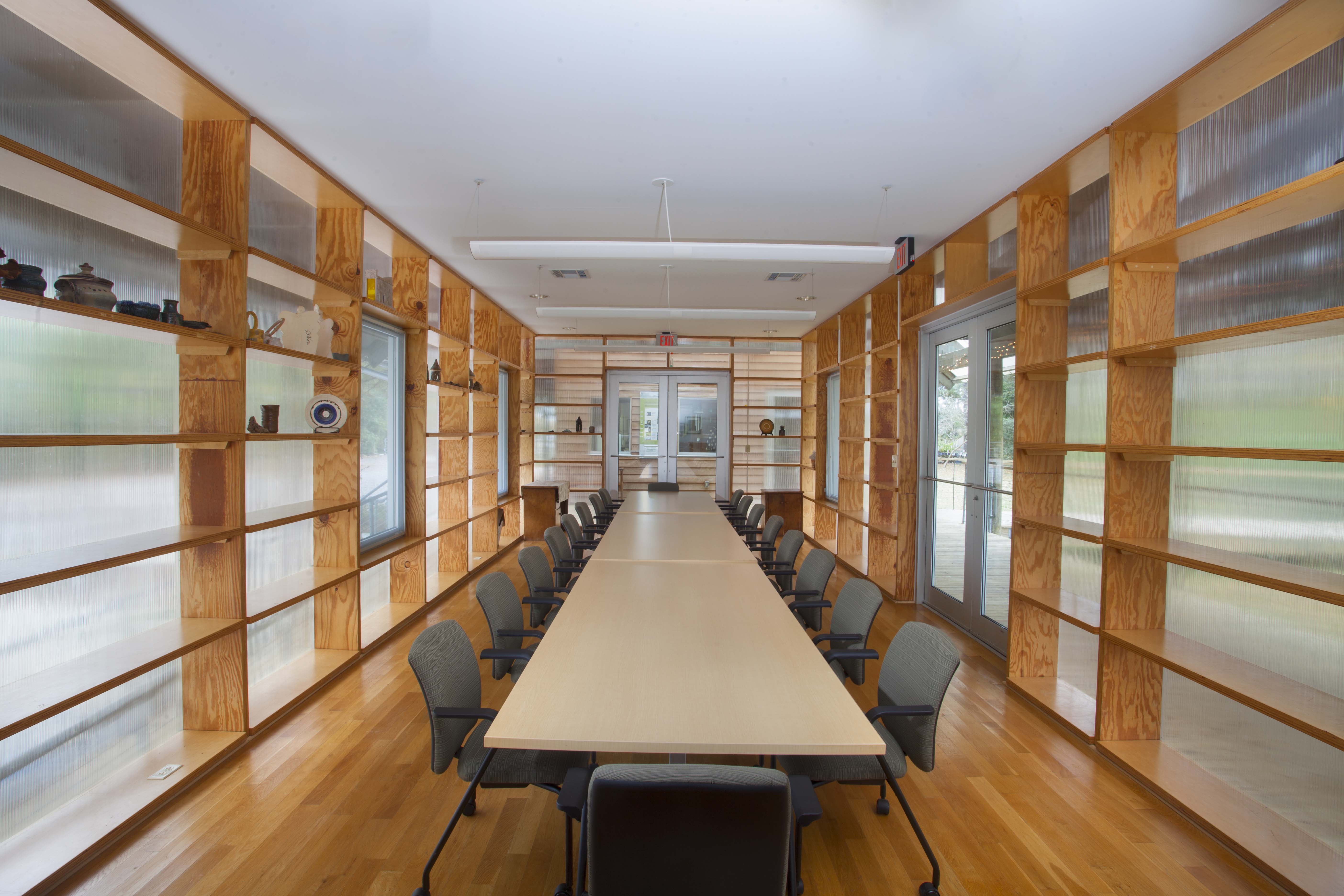 Cherry Owens Library
Bert Turner Courtyard
Beverly Brown Coates Auditorium Kitchen View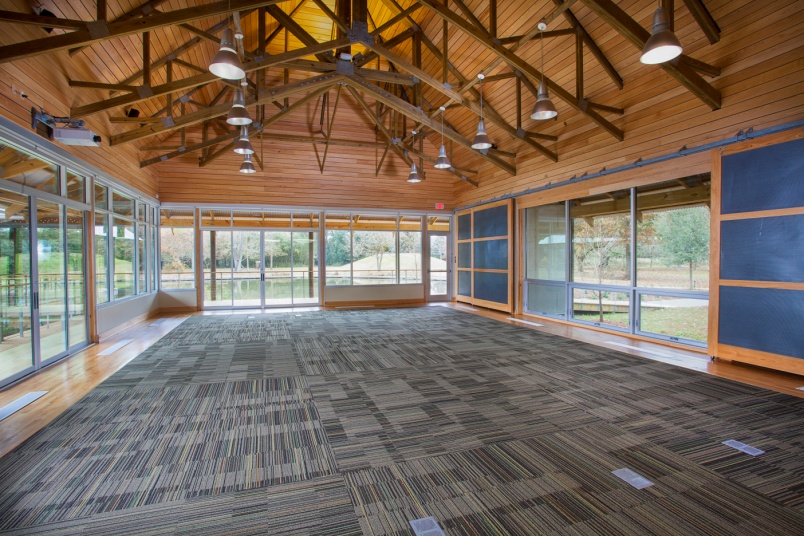 Beverly Brown Coates Auditorium Pond View
"Mr. Emory Wedding Tree"