Ever since becoming an LSU student, Jamie Meeks has worked to improve the health and fitness of the world's top athletes.
Jamie graduated from LSU with a bachelor's degree in dietetics and later earned a master's in exercise physiology. Today, she is the director of Sports Nutrition for the New Orleans Saints and New Orleans Pelicans.
Jamie helps the world's top athletes reach their full potential through nutrition. She considers it an honor to get to work with incredible athletes, but for her, the greatest reward is getting to be involved with the team's daily preparations. As an integral part the New Orleans Saints and Pelicans organizations, she helps players integrate heathy choices into their diets and select the best fuel for their bodies.
Jamie also works closely with athletic trainers, strength coaches, and team physicians to help athletes get stronger and remain healthy. She also provides individual counseling that focuses on improving individual performance through fueling, hydration, and supplementation. Jamie also oversees the weight room nutrition recovery station, offers personalized home meal plans, nutrition education, and body composition analysis.
For Jamie, working with the country's best athletes can be intimating, but every she knows that LSU gave her the skills she needs to succeed. From the start, LSU appealed to Jamie because of its outstanding athletics, wide range of majors, and flavorful culture.
As as a student, Jamie immersed herself in the vast experiences offered by LSU. She developed her leadership skills as captain of the LSU Cheerleading squad and gained professional experience as president of the Student Dietetic Association.
"Step out of your comfort zone and join some of the many organizations LSU has to offer. You will never know who you will meet and what you will learn in the process."
Jamie's professors were immediately supportive of her aspirations and encouraged her to seriously pursue her goal of becoming a Registered Dietician. The LSU Dietetics program taught Jamie to solve problems creatively, emphasize her individuality, and take pride in her work.
When she's not helping athletes achieve victory, you'll find Jamie testing her own limits in the weight room, showing her team spirit by tweeting #whodat, or dancing to Bruno Mars' "That's What I Like." Jamie is passionate about fitness and considers the weight room her safe haven.
Jamie says it's important to keep an open mind about the college experience and be flexible. Challenge yourself to meet new people and learn new things by stepping out of your comfort zone. Be sure to get involved on campus and participate in campus organizations. Most importantly, live everyday to the fullest, and enjoy every second.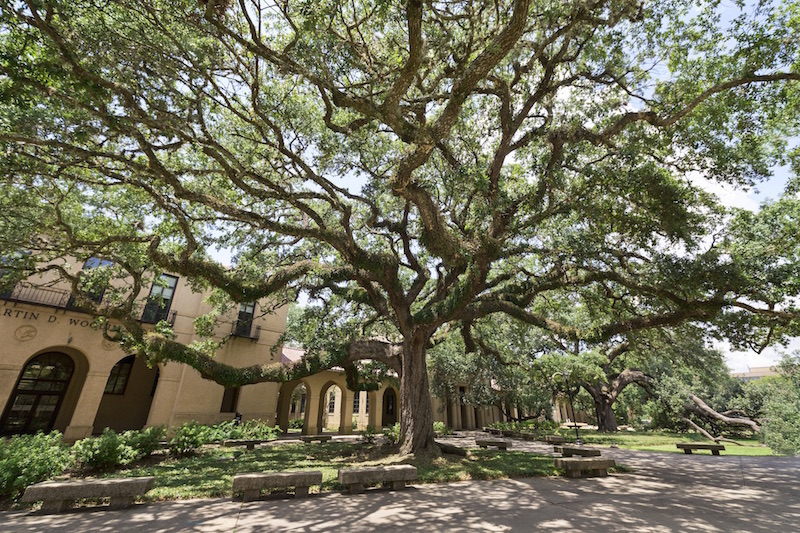 Save Your Seat
Already applied? We can't wait for you to be a Tiger.