Going from a college student to the vice president of a Fortune 500 company is no easy task, but LSU alumni Victor Lashley makes it look easy.
Victor graduated from LSU in 2012 and quickly worked his way up at J.P. Morgan. In just five years, he went from intern to analyst to associate and then to Vice President of Global Trade and Finance. But his successful journey started long before he earned this executive position.
Victor chose to apply to LSU after visiting the campus and hearing about our E. J. Ourso College of Business and Ogden Honors College. After one tour of the university, "I was sold." But LSU was more than just academics for Victor. He was drawn to the Tiger pride and school spirit constantly moving through campus.
Although he may have dressed as a "basic" student, he mocks of himself, while going to class in polos of every color, Victor was far from ordinary. He earned and completed a prestigious summer internship at J.P. Morgan, exposing him to his future employer and getting his foot in the door before he even graduated from LSU.
As an active student in the Ogden Honors College, Victor filled his years on LSU's campus participating in many student organizations. From a campus tour guide, to Volunteers in Public Schools, Louisiana Service and Leadership (LASAL) Scholars, and so much more, he spent his four years at LSU honing his skills as a leader and a professional.
"Looking at how well rounded my college experience was, I couldn't ask for more. I was afforded diverse opportunities that focused on critical analysis and communication. Because of that, I graduated feeling equipped for a career in almost any field."
Today you can find Victor in the J.P. Morgan corporate offices in New York City, but he has never stopped being an invested member of his community. He always has his headphones in so he can listen to a New York Times podcast to stay up-to-date with the latest news or listen to his favorite music throughout the day.
LSU provided Victor with the means to be successful in his career and in the community; the liberal arts emphasis of the Honors College balanced the rigorous business program and helped to form him into the businessman he is today. His advice to college bound students is to "Choose something you like, be open to exploring new paths, and don't over-think it."
Who knows, if you listen to his advice, you just might be the next VP of a Fortune 500 company five years after graduation.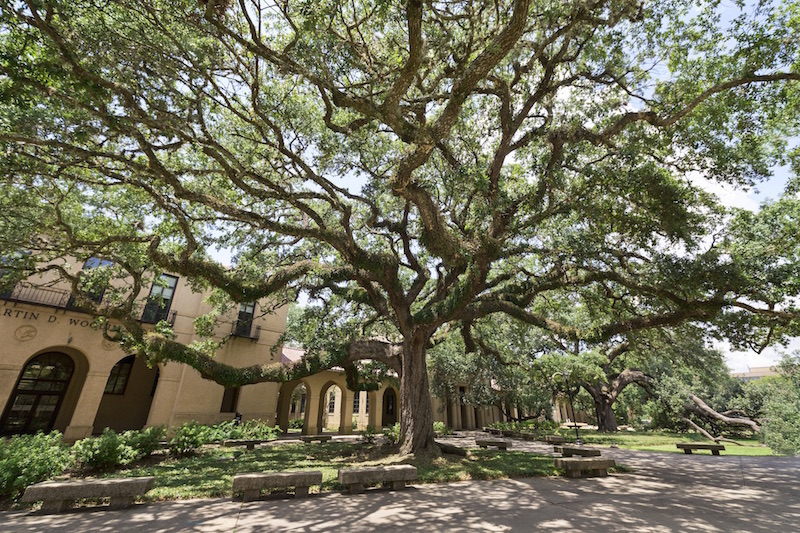 Save Your Seat
Already applied? We can't wait for you to be a Tiger.