Friction Stir Welding
Friction Stir Welding (FSW) is a solid-state metal joining process producing high-strength, defect free joints in metallic materials. The process employs a pin tool with a low rotational speed and applied pressure that "mechanically stirs" two parent materials together to produce a uniform weld.
It significantly reduces residual stresses and creates strong and flexible joints with low deformation, shrinkage and porosity. The process is fully automated and can be used for complex geometries.
NCAM has four PAR Systems machines for FSW; Universal Weld Systems #1 (UWS1), Universal Weld System #2 (UWS2), Robotic Weld Tool #3 (RWT3) and Process Development System #1 (PDS1).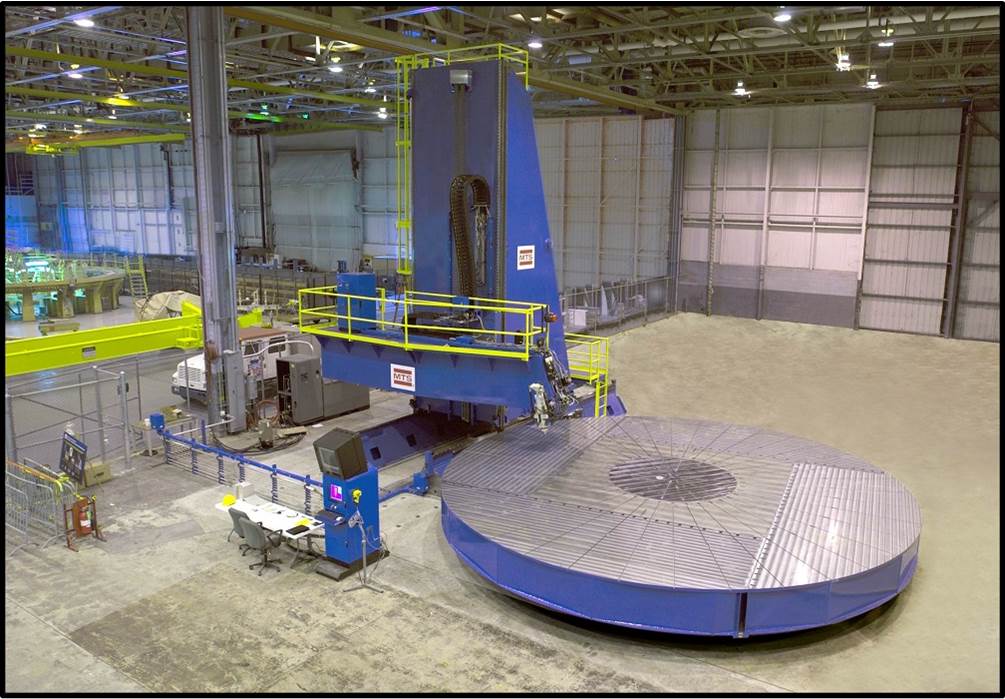 Universal Weld System #1
Capacity
16 ft x 21.5 ft x 10 ft of XYZ travels
30 ft rotary table or 6 ft rotary table (table-on-table)
7K lbs - X, Y & Z Loads
2-axis gimbal weld head
Features
Large scale friction stir weld capability for complex geometries
Fixed pin and self-reacting pin tool capability allows for precise welding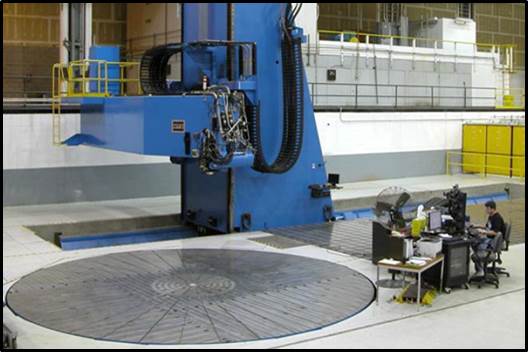 Universal Weld System #2
Capacity
44.5 ft x 22.5 ft x 12 ft of XYZ travels
22 ft rotary table & 22 ft T-Plate area
40 ft x 20 ft flat weld area with T-slots
5K lbs - X, 15K lbs - Y & Z Loads
2-axis gimbal weld head
Features
Large scale friction stir weld capability for complex geometries
Fixed pin and self-reacting pin tool capability allows for precise welding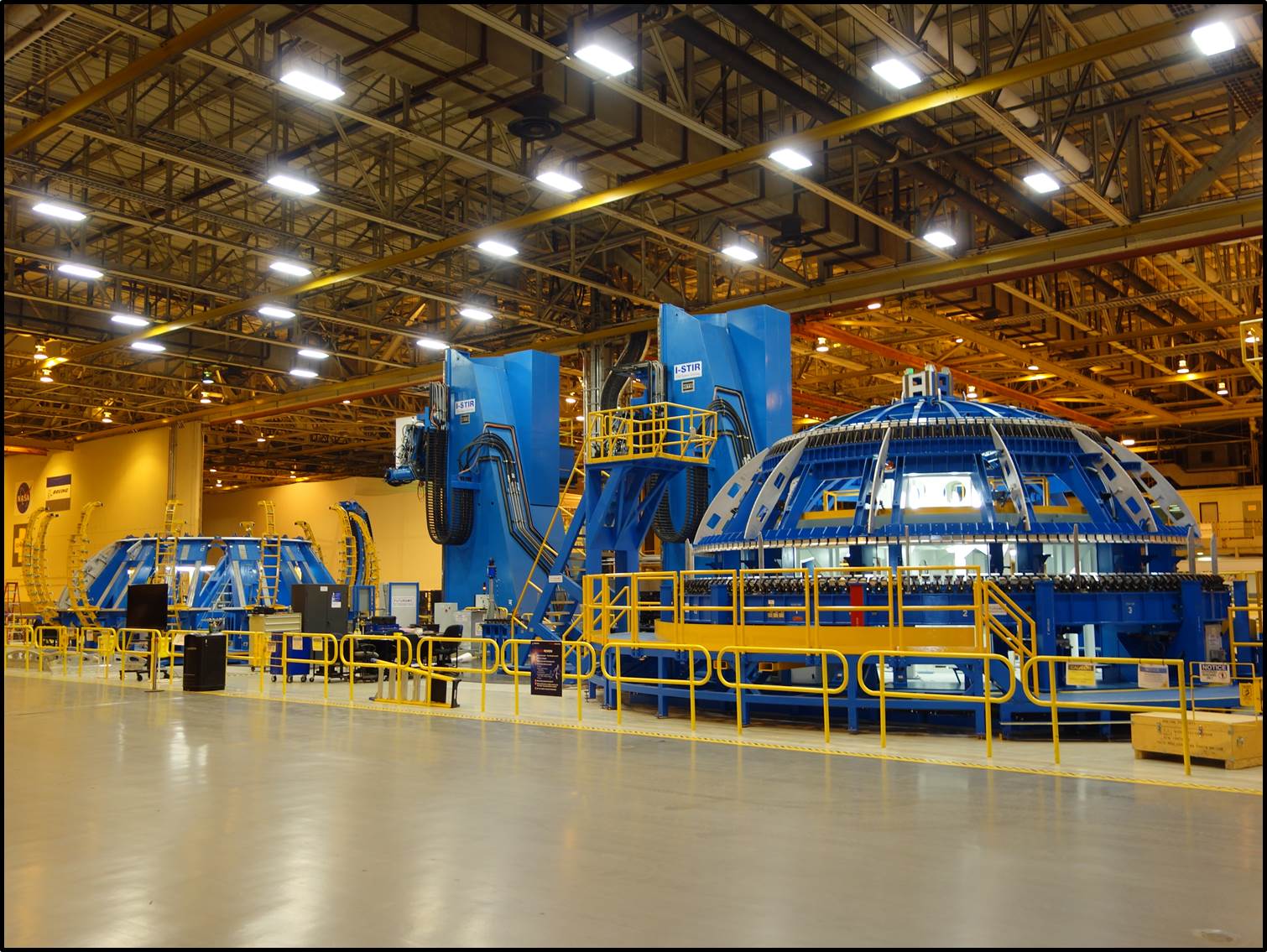 Robotic Weld Tool #3
Capacity
(3) 20 ft annular ring rotary tables, each with one rotational degree of freedom
20 ft outer diameter, 15 ft inner diameter annular turntables with unlimited rotary motion and locking capability
Two columns, each with an independently operated weld head
7 degrees-of-freedom (DOF) delivered through 5 physical axes
Work Envelope

| X-axis | Y-axis | Z-axis |
| --- | --- | --- |
| 93 ft | 22-5ft | 12 ft |
Features
Large scale friction stir weld capability for complex geometries
Fixed pin and self-reacting pin tool capability allows for precise welding
Process Development System #1
Capacity
40" x 120" x 24" of XYZ travels
Pitch = +/- 15 degrees
Roll = +/- 15 degrees
0 – 3000 rpm
10 T forge load (shoulder and pin)
Torque 3200 lbf-in (3000 PSI)
Torque 5500 lbf-in (5000 PSI)
Features
Precise position and load control
Fixed pin and self- reacting pin tool capability allows for precise welding