About
Mission
The LGBTQ+ Faculty and Staff Caucus seeks to (1) serve the special needs of LGBTQ+ employees by promoting understanding of LGBTQ+ concerns and providing assistance, education, and social interaction for the employees; and (2) provide for LGBTQ+ employees and students a proactive organization capable of reviewing complaints, addressing problems, and, when necessary, informing the University administration of these concerns by making recommendations as required to resolve these issues.
Meet our Executive Committee 2020-2021

Bill Mattera, President
Bill Mattera is the Director of Residential Life and Education at LSU. Bill has been at LSU since the Fall of 2012, moving here with his partner and settling into the campus community. Bill has worked with OMA and Res Life to start the annual fall Drag Show on campus, and to continue trying to find ways to create social connections for the community. Bill has a deep and undying love for Britney Spears, P!nk and Kelly Clarkson.

S.L. Ziegler, Vice President
S. L. Ziegler is the Head of Digital Programs and Services at
LSU
Libraries, where they run a team that builds digital collections and partnerships all around the state. They attended
LSU
as both an undergrad and graduate student, then spent ten years in Philadelphia before returning in 2018. They founded the Louisiana Trans Oral History Project in 2020 and are committed to ensuring queer representation in Louisiana's cultural heritage institutions. With two small kids at home, they might look stressed out but they are really quite friendly.

Sam Baldridge, Secretary
Samantha "Sam" Baldridge is the Assistant Director – Marketing Communications for Residential Life at LSU. Sam is a proud alumna of both Louisiana State University and the University of Louisiana at Lafayette, where she earned her B.A. in English Literature and Master of Science in Mass Communication respectively. In addition to her involvement with the LGBTQ+ Faculty & Staff Caucus, Sam also serves as a Staff Senator and is a Lighthouse Advocate. She is the self-described queen of Halloween and can typically be found listening to horror movie soundtracks, reading, or gushing about her latest true crime find.

Laurie Braden, Treasurer
Laurie has served as the Executive Director of University Recreation since arriving at LSU in 2010. Her passions are running & working out, cooking, her dogs and her fiancée. She is a past president of NIRSA: Leaders in Collegiate Recreation and previously the treasurer of MIRSA – the Michigan Association for Collegiate Recreation Professionals.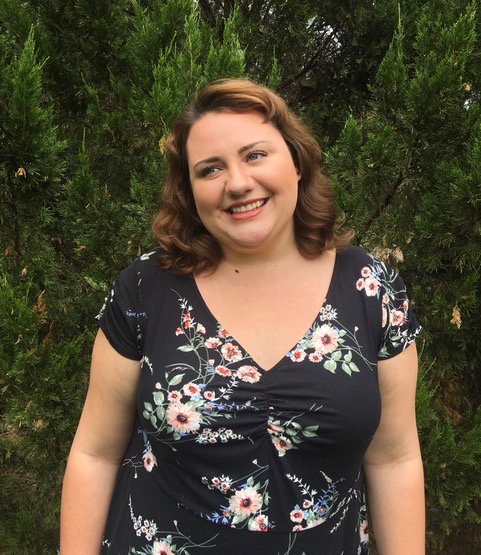 Alexandra Chiasson, Graduate Representative
Alexandra Chiasson is a doctoral student and Graduate Teaching Assistant in the Departments of English and Women's, Gender, and Sexuality Studies at LSU. Her research focuses on digital sexualities and social internet cultures. Alexandra is known to her friends as an enthusiastic sunglasses collector and James Bond fan. She is a Virgo sun, Aquarius moon, and Aquarius rising (and it shows) and will delightedly tell you which of your houseplants are gay.
(Inaugural) Executive committee 2018-2020
President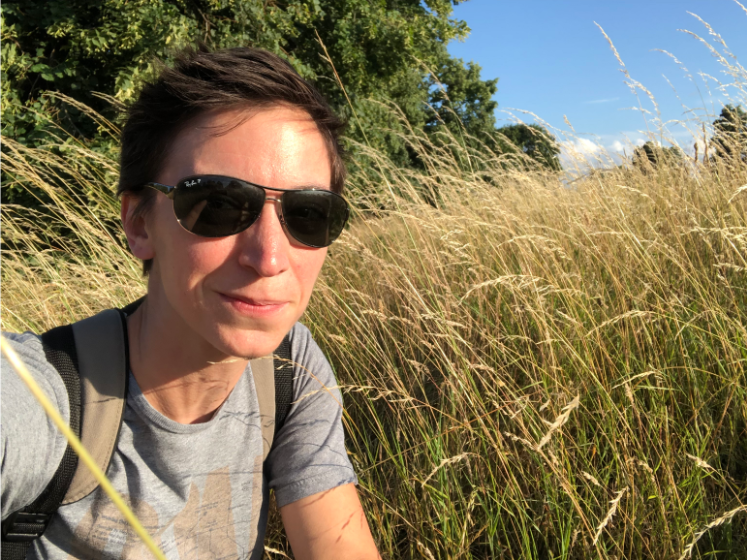 Chris Barrett, English
Vice President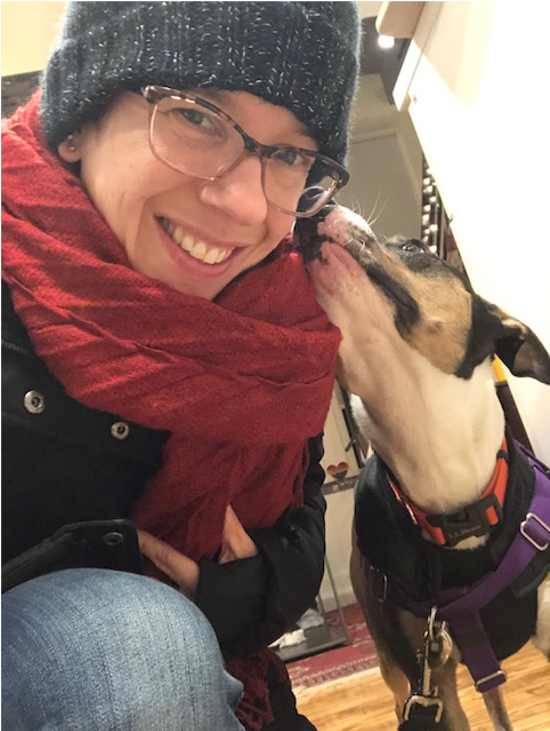 Cat Jacquet, History and WGS
Secretary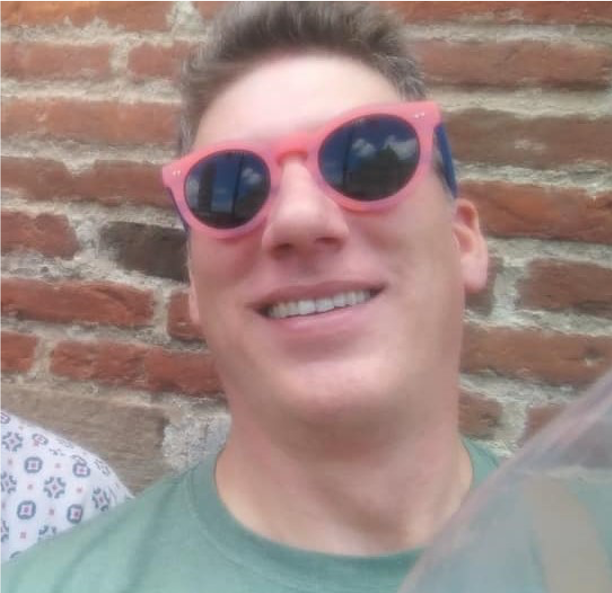 Michael Bibler, English
Treasurer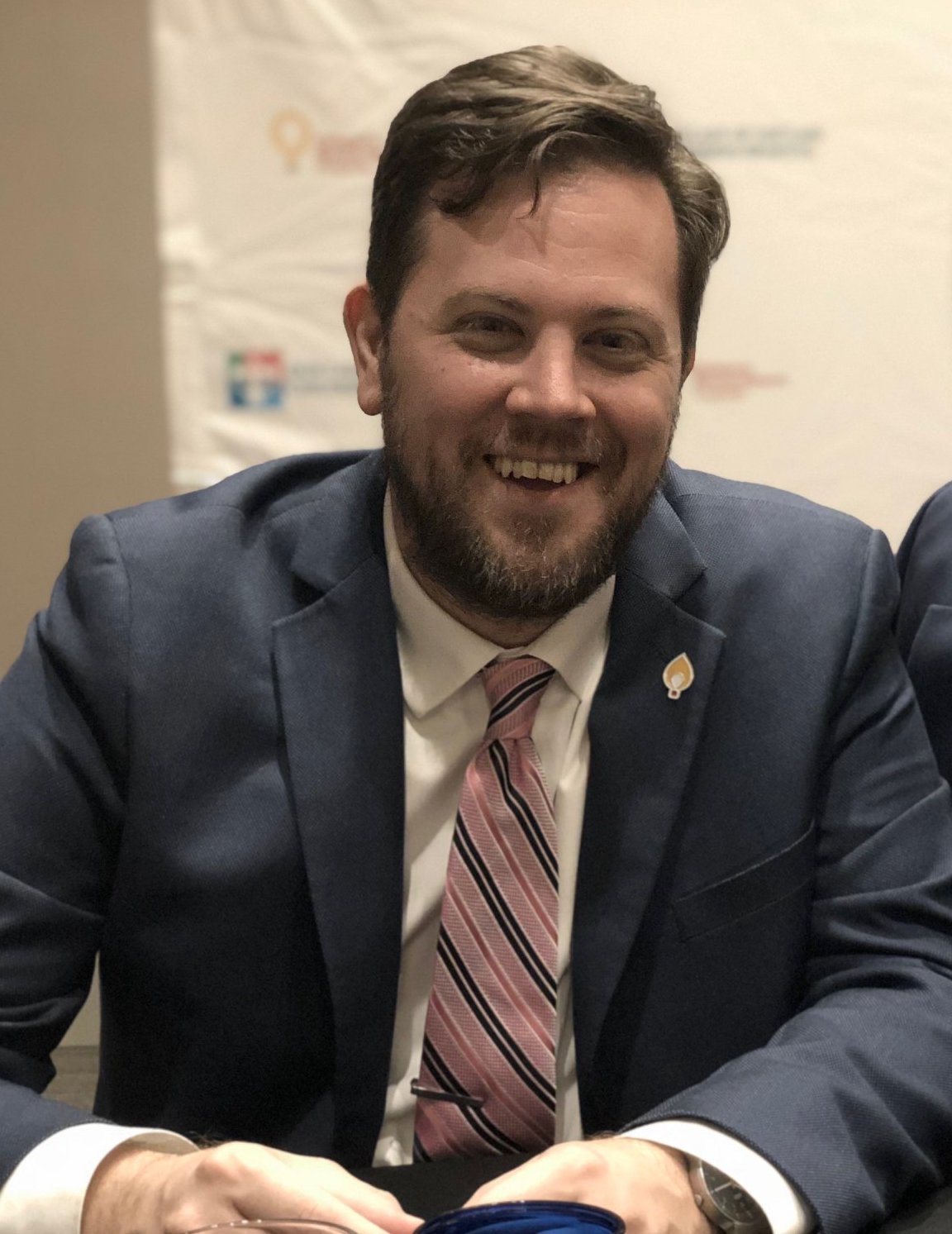 Bill Mattera, Residence Life
Graduate Representative
Kourtney Baker, Social Work
Graduate Representative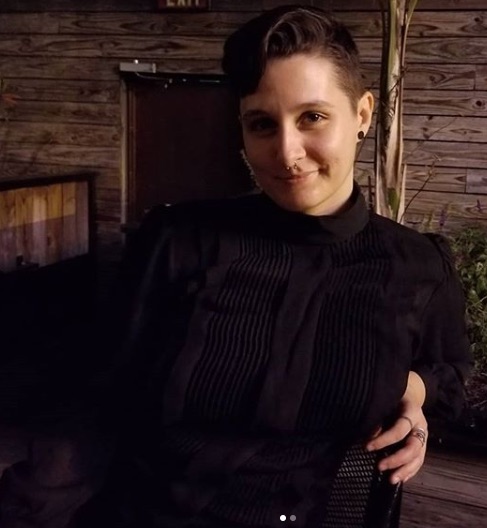 M. Riley,
Political Science