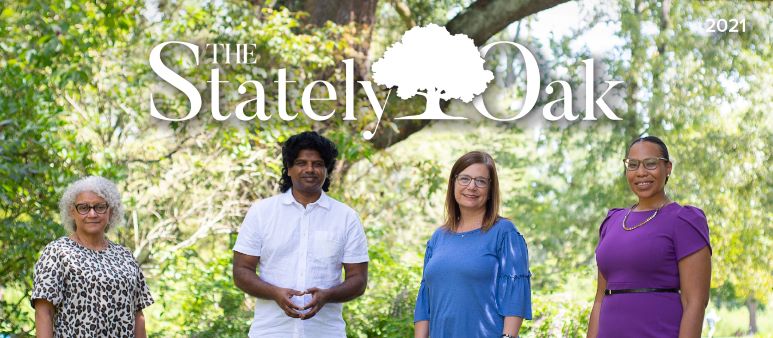 The Stately Oak
The LSU AgCenter and LSU College of Agriculture have long valued diversity, equity and inclusion, and in the past year, the two institutions have prioritized efforts to cultivate those principles. Read more in this year's issue of The Stately Oak.
Bill Welch, a Houston native with strong ties to Texas horticulture, has given $100,000 to establish an endowed scholarship for LSU College of Agriculture students.
From Moreauville, a small town about an hour southeast of Alexandria, William Gaspard is in his third year in the agricultural and extension education and evaluation program at LSU College of Agriculture, yet already a senior.
The director of the Didactic Program in Dietetics in the LSU School of Nutrition and Food Sciences has been named an outstanding educator by the Academy of Nutrition and Dietetics, the largest organization of nutrition and dietetics practitioners.
For the second year in a row, the LSU AgCenter partnered with a university in the Czech Republic to host a symposium focused on food science, industry trends and issues facing farmers, processors and consumers.
The LSU College of Agriculture has a week full of activities planned for National Ag Week to showcase how agriculture makes an impact in Louisiana and across the world.