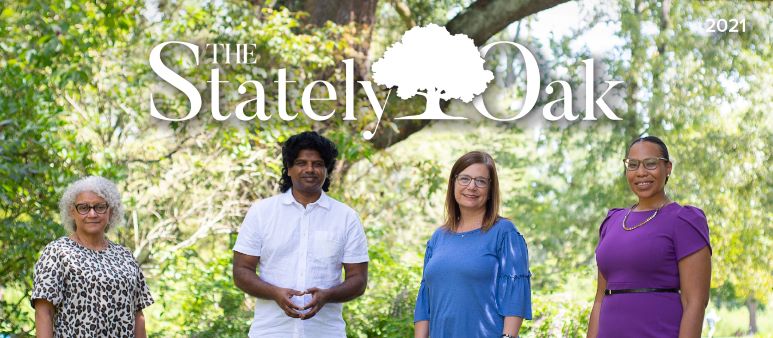 The Stately Oak
The LSU AgCenter and LSU College of Agriculture have long valued diversity, equity and inclusion, and in the past year, the two institutions have prioritized efforts to cultivate those principles. Read more in this year's issue of The Stately Oak.
LSU won the 2022 Academic Bowl competition at the Agricultural and Applied Economics Association (AAEA) Annual Meeting.
Twenty-one spring graduates and one alumni of the LSU dietetics concentration successfully matched to dietetics internship as a pathway to becoming a registered dietitian.
LSU sophomore Bridget Seghers has been named a 2022 Udall Scholar by the Morris K. Udall and Stewart L. Udall Foundation. The Covington native was one of fifty-five students selected from a pool of 382 candidates, and the only scholar from Louisiana.
Officials with the LSU and Southern University agricultural centers have signed an agreement that aims to foster collaboration between the two institutions' research and teaching programs.
The college recognized graduates for their outstanding academic performance and various honors and distinctions.