About us
The CxC team is comprised of a dynamic group of professionals dedicated to supporting high-impact teaching that transforms students' learning and their communication skills.
Whether you're looking for assistance with teaching a C-I course, have questions about CxC's student recognition programs, or want more information about CxC studio services, we're here to help. Not sure where to start? Reach out to the CxC team member dedicated to your college.
Rebecca Burdette, Ph.D.
Director
B8 Coates Hall
rburdette@lsu.edu
225-578-7791
Rebecca holds a bachelor's and master's degree in communication and doctorate in organizational development. As director of CxC, she leads institutional efforts to advance teaching and learning of communication skills for undergraduates of all majors. Rebecca joined the CxC team in 2008 and in 2010, CxC was nationally recognized by the Conference on College Composition and Communication for innovation and commended as a dynamic program "to which other universities should aspire." Prior to joining CxC, Rebecca spent 15 years blending strategic planning and communication to deliver high-impact results for organizations within the public and private sectors of tourism, healthcare, and higher education. She is a founding member of the U.S. Wikipedia Education Foundation and a co-curator of TEDx Talks at LSU. Both in and outside the classroom, Rebecca enjoys connecting people and projects to make incredible things come to life for students, faculty, LSU, and the Baton Rouge community. She is a member of the LSU E.J. Ourso College of Business faculty where she teaches advanced business communication, and she serves as an executive coach and consultant for strategic planning, interpersonal communication, and team dynamics.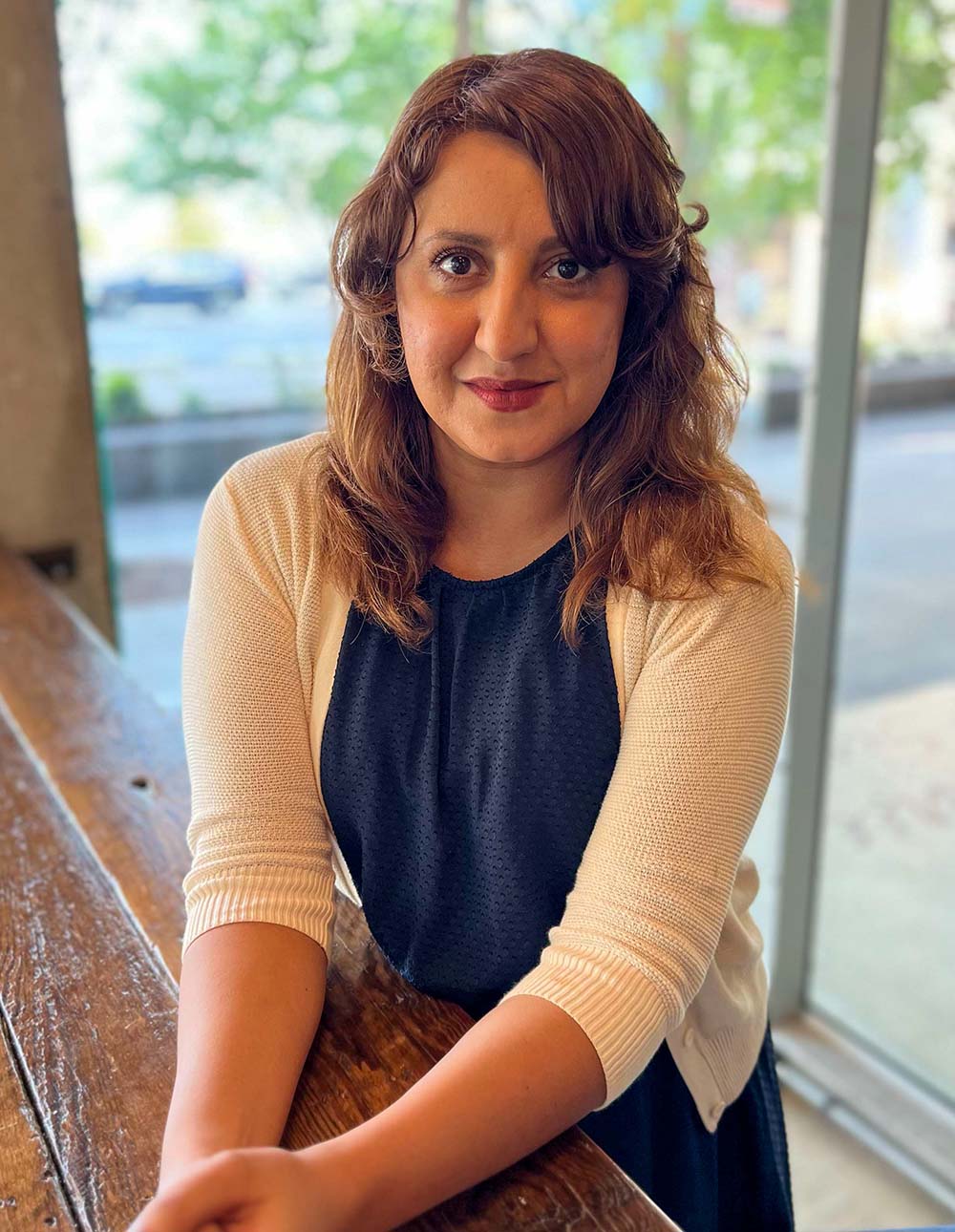 Negar Basiri, Ph.D.
Intercultural Communication Coach
151-C Coates Hall
nbasir3@lsu.edu
225-578-4107
Jennifer Baumgartner, Ph.D.
Faculty Chair
101 Peabody Hall
jbaum@lsu.edu
225-578-7791
Jennifer holds a bachelor's in psychology and both a master's and a Ph.D. in human development and family studies, all from the University of Illinois, Urbana. Her role as CxC's faculty chair allows her to demonstrate her strong commitment to faculty development and communication-intensive teaching and learning. An associate professor in the School of Education, Jennifer has more than a decade of experience teaching communication-intensive courses and has mentored several students through the Distinguished Communicator program. Her research directly correlates to her work in faculty teacher development, particularly around how philosophies and/or knowledge are translated into practice, stressing support among teachers. You can read some of Jennifer's work in several journals, including Journal of Health Psychology, Early Child Development and Care, Journal of Early Childhood Teacher Education and Young Children.
Boz Bowles, M.F.A.
CxC College of Engineering Representative
Director of Student & Faculty Development, Chevron Center for Engineering Education
1269-C Patrick F. Taylor Hall
dbowles@lsu.edu
225-578-9952
Boz holds a bachelor's degree in English and an MFA in Creative Writing from Virginia Commonwealth University. He is assistant director of Academic Affairs for the LSU College of Engineering, where he coordinates the Communication across the Curriculum program for the College and manages the Communication Studio in the Chevron Center for Engineering Education. In addition to teaching English classes, Boz has a hand in approximately 65 engineering courses a year and teaches an online course with the Encounter Engineering in Europe (E3) program. As a part of the team in CxC and the Chevron Center for Engineering Education, he has published and presented numerous works related to communication-intensive instruction, and his creative works have appeared in a variety of journals and magazines, including Copper Sails and Red Rock Review. His hobbies include drumming and martial arts.
Becky Carmichael, Ph.D.
College of Science Representative
College of Coast & Environment Representative
College of Agriculture
151 Coates Hall
bcarmi1@lsu.edu
225-578-7817
Becky holds a B.S. from Purdue University, with a focus on conservation biology, and Ph.D. from LSU, with an emphasis on disturbance ecology, both in Biological Sciences. In addition to serving as the CxC Science Coordinator, she teaches in the LSU Ogden Honors College and the LSU College of Science, where she regularly employs innovative, communication-intensive teaching strategies to engage students in contemporary science issues. Becky also serves as a Wiki Education faculty ambassador and a TEDxLSU speaker coach, and recently collaborated with colleagues across the country to study how science is perceived, creating the #ScientistsWhoSelfie community on Instagram and Twitter. She is passionate about sharing the stories of researchers at LSU, leading to the creation of LSU Experimental, a student-driven podcast recorded in CxC's Studio 151. Outside of the classroom, Becky shares her backyard ecology and other science happenings on Instagram at @beakerbjc.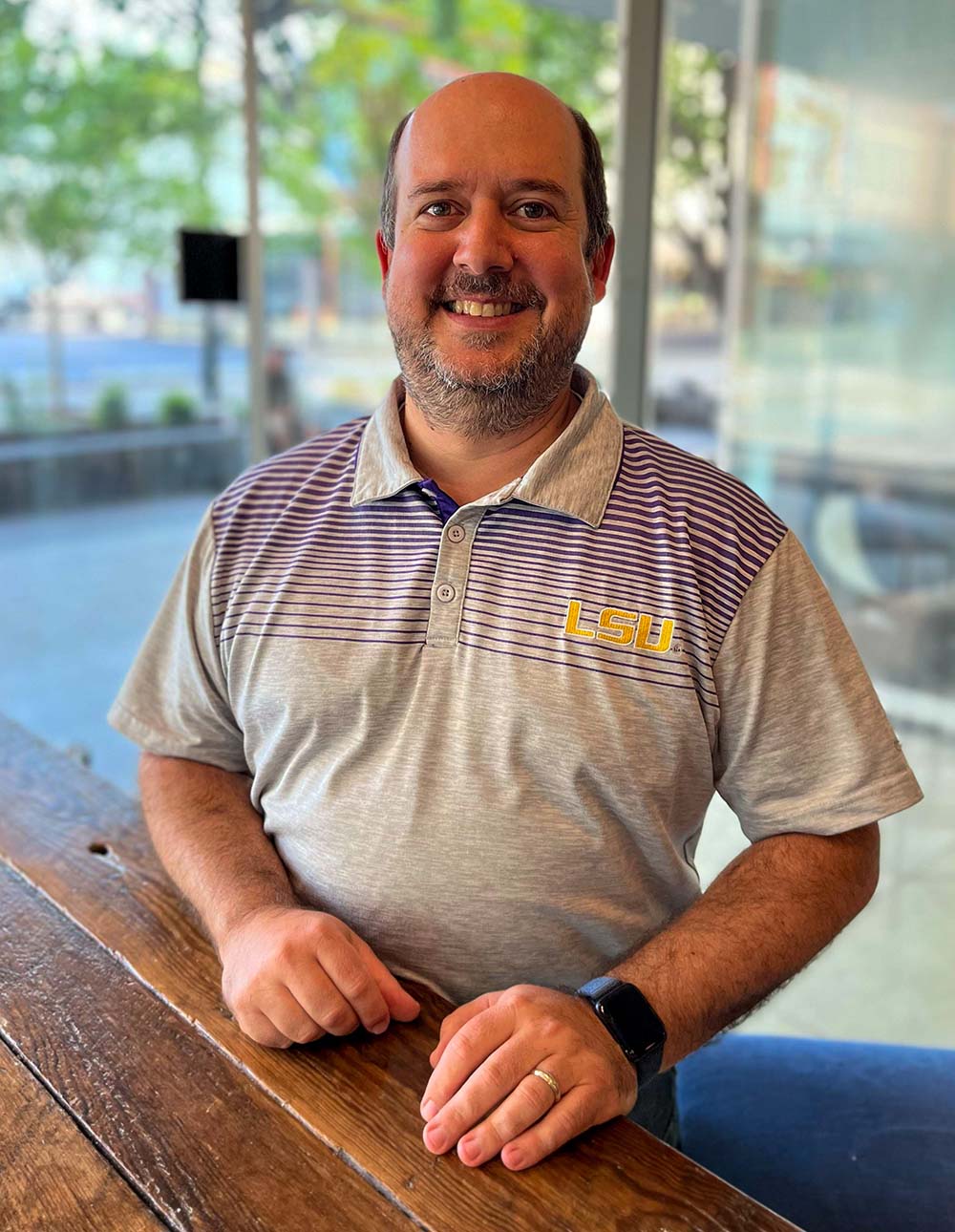 Kevin DiBenedetto
CxC Data and Technology Manager
B10 Coates Hall
kdibene@lsu.edu
225-578-7811
Kevin earned his BA in Mass Communication from LSU with a concentration in Electronic Media. He has spent the last 16 years at LSU working in a variety of roles, but at the heart of his skill set he is passionate about helping students, faculty and staff master the skills necessary to produce the best possible video and audio products. He has spent the last few years identifying new technologies and trends in higher education related to further enhancing the communication skills of students. This expertise also comes in handy as he currently serves as the executive producer and production manager for TEDxLSU. He is an avid film buff and is proud of the film collection that he has helped to put together and manage in Studio 151.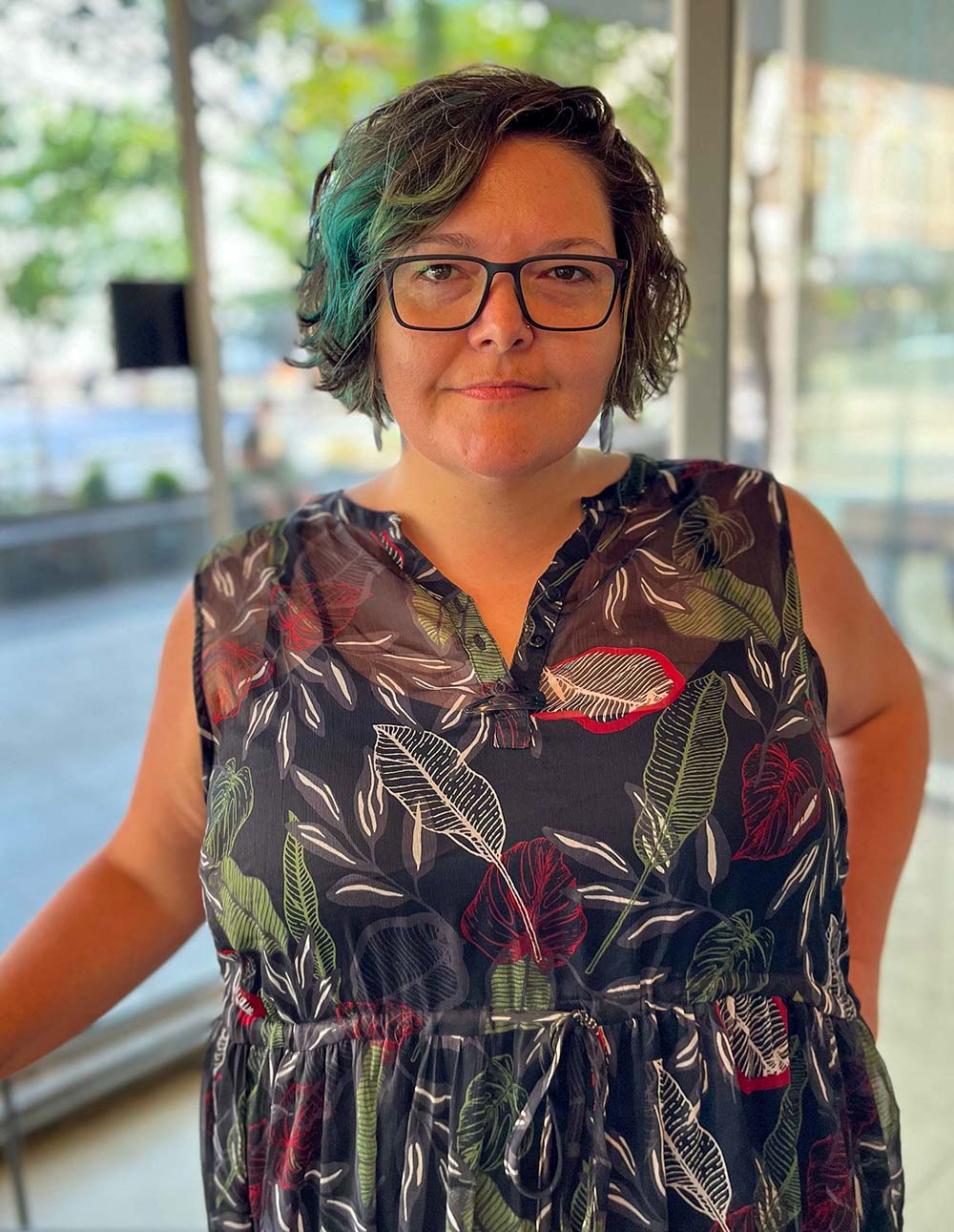 Annemarie Galeucia, Ph.D.
Associate Director
B6 Coates Hall
agaleu1@lsu.edu
225-578-7843
Annemarie earned her BA in English Literature from Wagner College, her MA in Religious Studies (American Public Cultures) from the University of Colorado at Boulder, and her Ph.D. in Geography & Anthropology from LSU. In addition to her ten+ years of teaching and research experience in various academic programs and under the auspices of organizations such as the Lilly Endowment and Bureau for Ocean Energy Management, Annemarie co-organizes TEDxLSU and was also named a 2016 AAC&U K. Patricia Cross Scholar for her commitment to higher education. Annemarie enjoys applying her training as a social scientist to enhance connections between academic research, public knowledge, and engaged community for students, faculty and Baton Rouge as a whole. When Annemarie isn't collaborating via her CxC role you can find her reading crime novels, researching and writing on material and public cultures, and convincing people that everywhere is walking distance if you have time.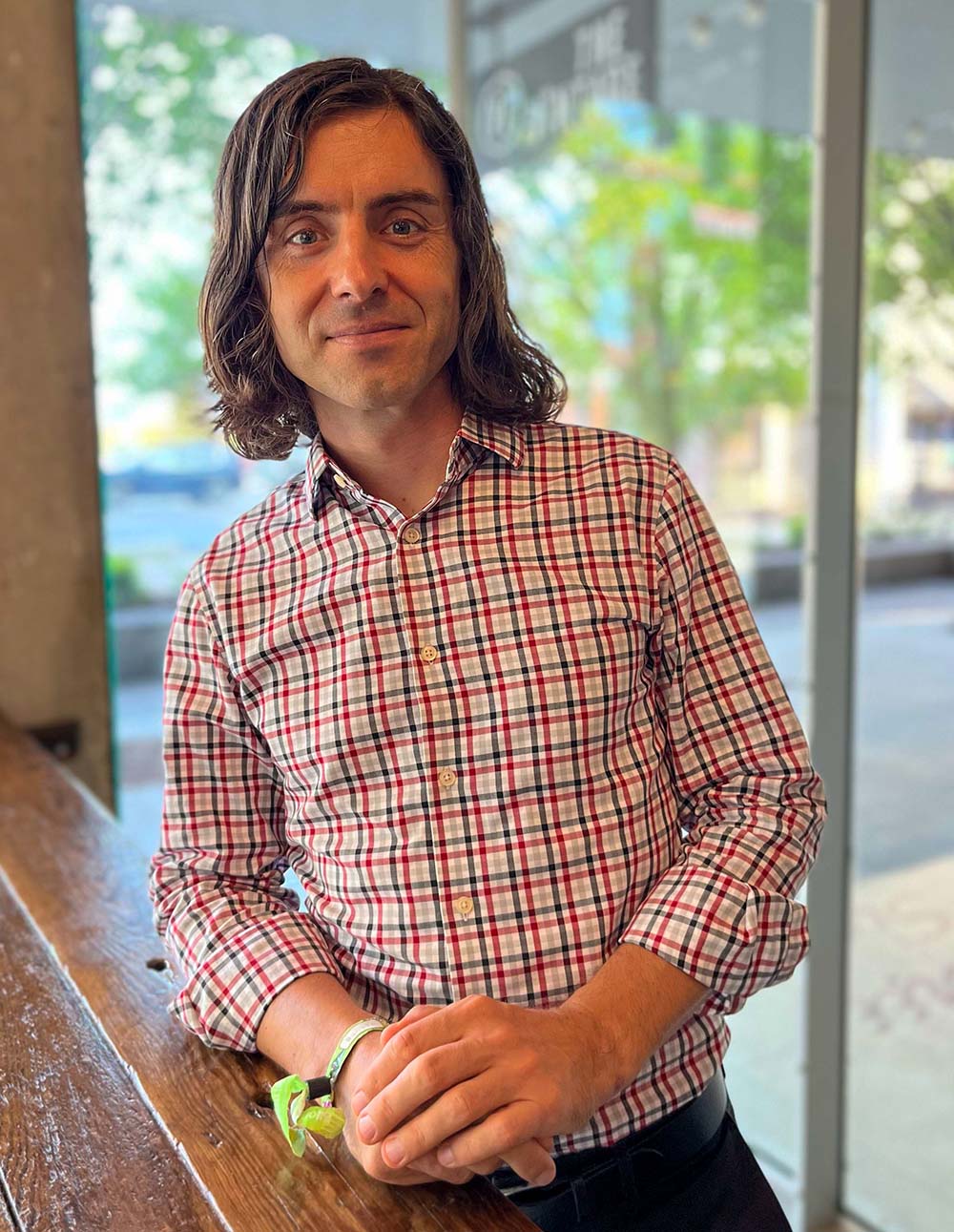 Josef Horáček, Ph.D.
College of Art + Design Studio Representative
215 Julian T. White Hall
jhoracek@lsu.edu
225-578-1197
Josef Horáček oversees the Communication across the Curriculum (CxC) Studio in the College of Art & Design. His responsibilities include developing the writing, speaking, visual, and technological communication skills of undergraduates, supporting faculty in the design and teaching of communication-intensive courses, training peer writing and speaking mentors, coaching Distinguished Communicator Medal candidates, and providing access to studio resources and technologies. Josef also directs LSU in the Heart of Europe, a summer abroad program in Germany, Poland, and the Czech Republic. He earned his Ph.D. in translation studies from Emory University and started at LSU as an English instructor in 2010 before joining the CxC Art & Design Studio in 2019. He is from the Czech Republic.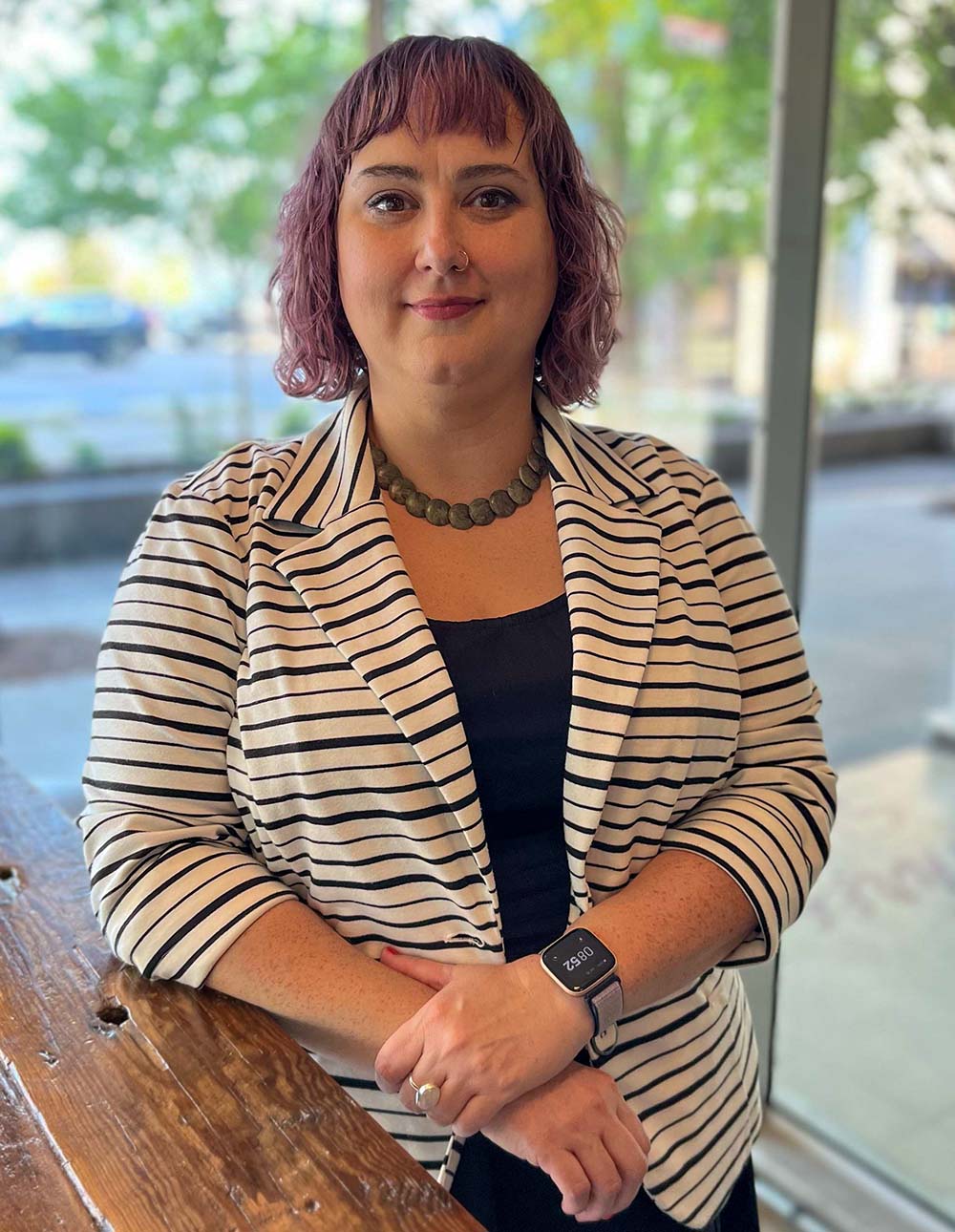 Christina Rothenbeck, Ph.D.
Student Support Manager
151-G Coates Hall
crothenbeck@lsu.edu
225-578-7767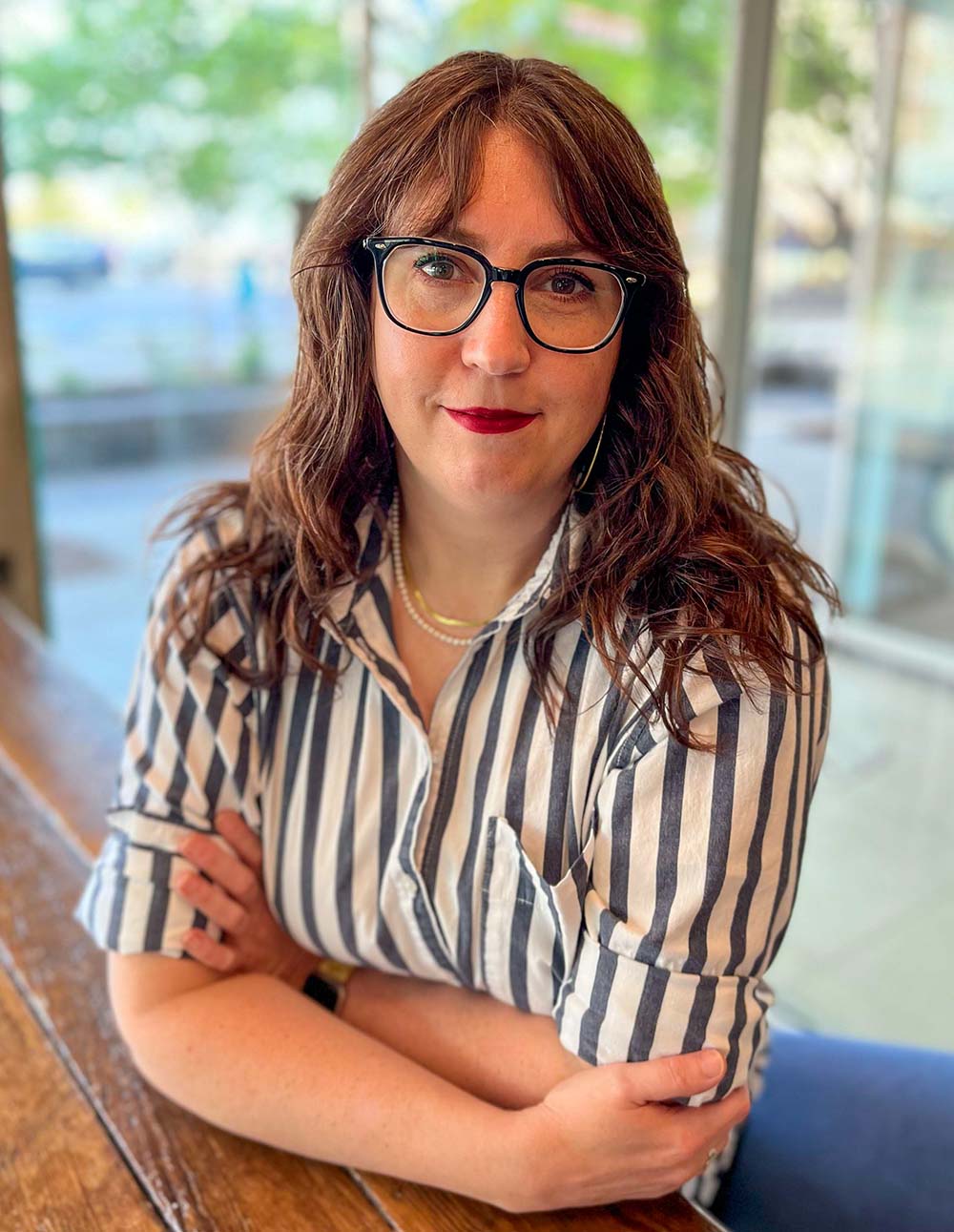 Brandi Simmons
Outreach & Communications Manager
B6 Coates Hall
brandisimmons@lsu.edu
225-578-7614
Malinda Sutor, Ph.D.
College of Human Sciences & Education Representative
College of Humanities & Social Sciences Representative
Ogden Honors College Representative
151-E Coates Hall
msutor1@lsu.edu
225-578-8055