This committee is responsible for all educational matters including academic programs; university faculty (including matters before the Faculty Senate); textbooks; computer-based testing; financial aid; the academic calendar; in-class issues; LSU Libraries (except building hours or maintenance); service-learning courses; and enrollment and admissions.
Chair - Calvin Feldt
Vice Chair - Gabby Farrar
Meeting Time: Tuesdays 6:30 - 8:00 p.m.
Dhriti Shastri
Gabe Freedman
Joseph "Jay" Reynolds
Avery Watts
Zach Darling
Mohamad Habib
Uyen Diep
Lucrezia Tomassetti
Avery Williams
Caroline Rowell
Julius Pallotta
Presley Gilbert
---
Budget and Appropriations (BA)
This committee is responsible for all Student Government fiscal affairs including the SG Budget Bill; budgetary requirements and procedures; deposit and investment of SG funds; salaries of SG employees; revenue measures for both SG and College Councils; and the allocation of corporate sponsorship funds.
Chair - Colin Raby
Vice Chair - Nicole Monceaux
Meeting Time: Mondays, 8:00 - 9:30 p.m.


Md Tanvir Ahmed Sarkar
Samaria Peters
Jazlyn Gladney
Kendal Frazier
Mavi Pace
Margaux Ward
Tyhlar Holliway
Charlie Hebert
Kayla Guillory
Zachary Broussard
Yoali Angeles
---
Campus Affairs and Sustainability (CAS)
This committee is responsible for all matters relating to campus infrastructure including on-campus housing (both Residence Halls and Greek housing); construction, demolition or modification of structures or areas on campus; Facility Services; the university Master Plan; sustainability and conservation; campus parking, traffic and transportation; and safety and lighting.
Chair - Trevor Cupit
Vice Chair - Lilly Small
Meeting Time: Mondays, 6:30 - 8:00 p.m.


Jack Appleton
Rachel Sheppard
Tabari Bowser
Taylor Kennedy
Lilli Bourgeois
Kelsey Womack
Mallory Urban
Ava Ryder
Madilynn Mitchell
Emma Champagne
Brandon Dixon
Cloe Edwards
Tyler Ginn
---
Student Life, Diversity, and Community Outreach (SLDCO)
This committee is responsible for all matters pertaining to student life at LSU, including university disciplinary regulations; non-academic issues with the Student Code of Conduct; cultural affairs; diversity; retention; student constitutional rights and civil liberties; government relations; external affairs of SG; volunteer services; student organizations; entertainment events; Free Speech Plaza; First Year Experience; and the SG delegation system (jointly with Rules).
Chair - Lailah Williams
Vice Chair - Chlóe Berry
Meeting Time: Mondays, 5:00 - 6:30 p.m.


Emma Miller
Jocelyn Wood
Corbitt Driskell
Cartie Whitelaw
Jayden Bates
Simmion Demery
Stefen Brower
Alisha Ortolano
Ella Paddock
Madison Reynolds
John Savoy
Ryan Griffin
Rami Abdalla
Cullen Hodges
---
Student Auxiliaries & Services (SAS)
This committee is responsible for all matters pertaining to student services including athletics (including student ticketing, Tiger Stadium, priority points, and intramural sports); university technology and Information Technology Services (including Moodle, myLSU and TigerMail); LSU Dining (including Student Union vendors and Chartwells); University Recreation; the Tiger Card and TigerCASH; and student fees.
Chair - Gabby Fontenot
Vice Chair - Brett Robertson
Meeting Time: Tuesdays, 5:00 - 6:30 p.m.


Kennedy Bissant
Samaya Chin
Brian Gage
An Tra
Rachel Morgan
Taylor Davlin
Abigail Gremillion
Aimee Guillory
Jacopo Aldrighetti
Molly Fann
---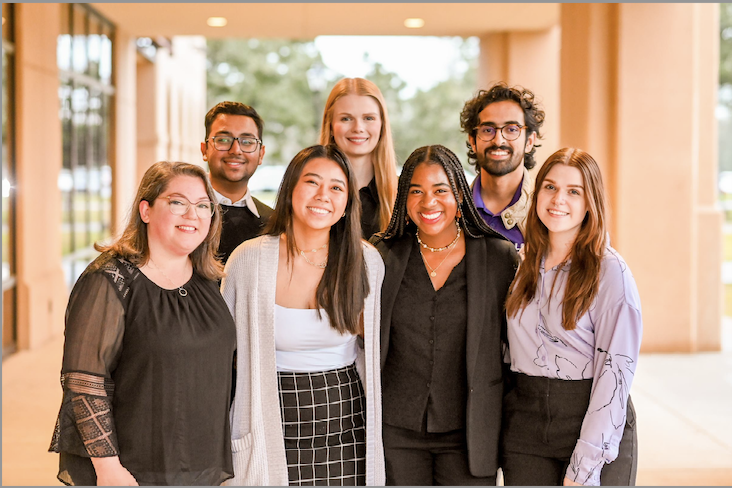 This committee is responsible for all internal matters of the Student Senate including services for Senate members or committees; amendments to any of the Governing Documents; appointment of students to office in SG; the delegation and caucus system (jointly with SLDCO); and elections and the Election Board.
Chair - Emma Long
Vice Chair - Ethan Elmer
Meeting Time: Tuesdays, 8:00 - 9:30 p.m.


Chair: SPT Long
Vice Chair: Ethan Elmer
Calvin Feldt
Colin Raby
Trevor Cupit
Gabriella Fontenot
Lailah Williams
Lavar Henderson
Alicia Cerquone