Investigating natural products for the treatment of metabolic syndrome
February 06, 2023
BATON ROUGE - According to the NIH's National Heart, Lung, and Blood Institute, or NHLBI, about one in three adults in the U.S. have metabolic syndrome, or MetS, a group of common health conditions including a large waistline, high blood pressure, and elevated blood sugar. These conditions can raise an individual's risk of developing metabolic syndrome when occurring together.
MetS can lead to the development of coronary heart disease, stroke, and other serious health problems. Although MetS can be largely prevented by lifestyle and dietary habits, uncontrollable factors such as age and family history can increase one's risk of development. Thus, treatment plans often include lifestyle changes, such as exercise and healthy eating, combined with pharmacological therapy.
One common complication of MetS is the development of type 2 diabetes mellitus, or T2DM. Three classes of T2DM drugs are available, but a high mortality rate among the T2DM population is still observed. Furthermore, diabetes diagnoses are expected to triple by 2050, indicating a need for novel therapeutic agents with pharmaceutical applications for MetS-associated conditions.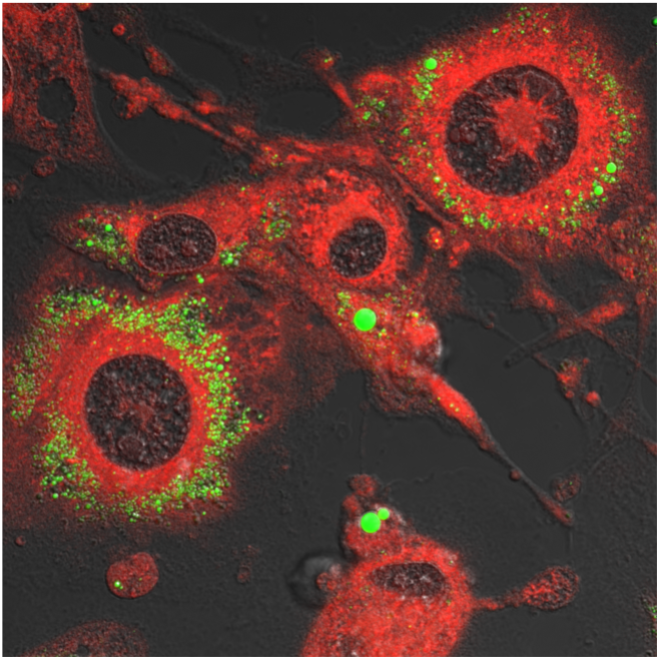 With a recent Faculty Starter Grant from the PhRMA Foundation, LSU Chemistry Assistant Professor Fatima Rivas hopes to develop an improved drug delivery system involving terpenoid natural products, NPs, for metabolic syndrome prevention and treatment.
"Historically, natural products, such as terpenoids, have played a key role in treating human diseases, especially cancer and infectious diseases," Rivas said. "We hope to improve and facilitate a natural product-based drug discovery system that uses terpenoid-based compounds for an effective metabolic syndrome treatment."
Terpenoids, a class of natural compounds produced in plants, fungi, and algae, are widely used in the food, cosmetic, and pharmaceutical industries. Specific terpenoids are considered privileged structures as they are highly abundant and possess impressive antiviral, antimalarial, anti-inflammatory, and antibacterial properties.
The Rivas research group has identified promising terpenoids with biological effects on MetS-associated conditions, such as obesity, diabetes, and cardiovascular diseases. However, many terpenoids display poor physicochemical properties, such as solubility and stability, which lead to the failure of many drug candidates. The design of new methodologies to improve these properties will facilitate the advancement of these compounds.
"Our research group is working on the development of a drug delivery system based on straightforward chemical transformations that can release these terpenoid compounds upon specific environmental stimulus," Rivas said. "We are excited to observe promising results when targeting adipocyte cells, or fat cells, with these terpenoid systems."
The Rivas group will study the molecular interactions that drive these delivery methods to maximize the terpenoids' solubility, permeability, and stability. By doing so, they will develop structurally optimized terpenoid systems for in vivo efficacy studies in animal models and advance these terpenoids to preclinical status.
To learn more about LSU Chemistry Assistant Professor Fatima Rivas and her work in the field of natural product research for health promotion, visit her group webpage.