Spotlight: Nathan Marceaux
August 07, 2023
Name: Nathan Marceaux
Graduation Year: 2013
Degree: Biological Sciences, Concentration in Secondary Education
Career:
Business Analyst with Cognizant
Business Analyst Cohort with Quintrix
Ascension Parish Early College Options High School: Campus Leadership Team, Science Team Lead, District Benchmark Redesign Team
Crockett High School (Austin Ind. School District, TX): Biology, AP Biology, PLC (Professional Learning Community) Leader, AP Environmental Science, Chemistry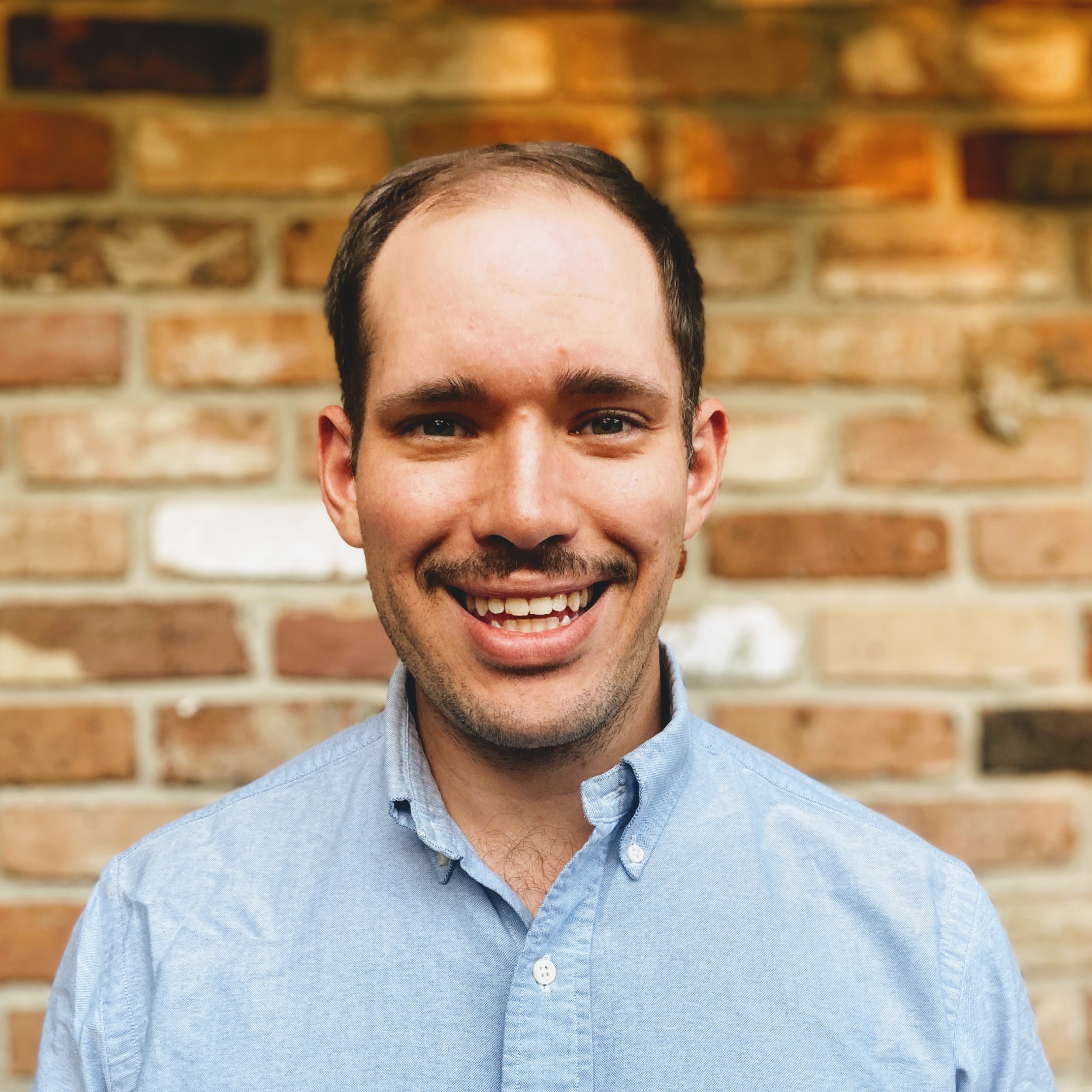 ---
Q: What do you do in your current position, and what makes you happy to be doing it?
So, most of my job is system software process enhancement whether it's building new features on top of software that we already have or identifying new software that can kind of reduce some inefficiencies or redundancies in the organization. A lot of my time is spent gathering requirements with different stakeholders, both internal and external. I ask them the questions about what they do for their job, and then I find out what they want the system to do differently that would make their life easier. I then communicate that information to senior leadership and build a proposal that's developed to explore and explain the return on investment they could expect by executing this project. Then, after development I get to work and train the end users on the system that's produced which is probably my favorite part of the job because it's the most like teaching.
I like being able to solve problems and analyzing data. That's probably what got me to be a biology student. I like to explore the natural world through the lens of math, and being able to understand systems is just really fun.
---
Q: What are some highlights that you have experienced in your career?
The end clients of the company who hired me (Quintrix) had a final interview day, and they had to watch us do a capstone project of everything we learned: build a business case, go through gathering requirements, developing business process modeling, writing user stories, developing test cases for what positive and negative test data would look like, and develop a UAT (user acceptance testing) plan to go with the end users. I did mine on teaching which I was really insecure about because...everyone was doing ROI (return on investment) analysis. And I'm just like, 'I'm a teacher. I want to help people'...I did mine on reducing chronic absenteeism.
I'd learned so much in my training and cohort; this job is about reducing system inefficiencies caused by lack of communication and feedback. And I think that one of the biggest things that I see in teaching is that kids are absent and just nobody knows about it...There's not good recording systems for getting data to give feedback to counselors, assistant principals, parents, and teachers all at the same time. So, we actually worked with my plan to develop a synchronized reporting system using the attendance portal to automate a kickback email to everyone when the student was approaching a threshold [of allowable absences] and send a Calendly link to schedule a meeting with their counselor and teacher...I presented it to the client, my future employer, and they have a nonprofit arm of their business where they actually gave funding to go implement that at the school that I was teaching at. That was a super rewarding to get in there and be like, 'Okay, let's do this!'
---
Q: What were the most significant takeaways or benefits you gained during your undergraduate experience?
Yeah, for me, it was knowing who and when to ask for help. College was big. LSU was big, and I didn't necessarily have a problem socially, but I had a problem academically, just finding resources. And so college was just made a lot smaller by GeauxTeach. My first class at LSU was BIO 1201 in Cox Auditorium with 600 other students, and it was really difficult to find out who was a good person to study with...So yeah, GeauxTeach was awesome. The students were super prepared. Also, the GeauxTeach staff were phenomenal at providing guidance, assistance, and in fostering a culture in our GeauxTeach classes that made LSU a lot easier to navigate and feel a lot smaller.
---
Q: What did you learn in GeauxTeach STEM that informs how you think about teaching or how you approach your job? What skills did you learn in GeauxTeach STEM that have benefited you in your career?
I think the difference between a STEM major and a GeauxTeach graduate is the metacognition and reflection that goes into the day to day practice of teaching. The benefit that someone can gain from this, I would say, has potential to pay off exponential dividends in terms of career growth, whether someone's going to be a teacher for 35 years or pursue another career at any time. From my experience, the two traits that make an employee invaluable is someone who has the ability to learn new things and their ability to communicate. I can't think of another career I could have done that would have given me a better experience at applying both of those...I see these two traits in every successful teacher I know, and they are skills that have served me well in my career in teaching and outside of teaching.
---
Q: Is there anything else you would like to share with us?
I just encourage everybody to give GeauxTeach a chance. If you don't like it, then get out...I think a lot of what teaching did was it revealed to me a lot about myself. It just made me so much more, I would say, like vulnerable as a person because I wasn't just worried about what was going on in my own head. I had to constantly throw things against the wall and see what stuck, and I know it provided a lot of personal satisfaction to me to be able to learn new things about myself like how I communicate my best work flows.
I don't know that I can think of a better career that could have more of an impact from day one. But there are so many jobs you can get after college where you have to climb the ladder to start being able to actually do anything on an organizational level. You're just like doing whatever your boss tells you to do...That's not the same way [with teaching]...I recommend everybody do it [try the GeauxTeach STEM Program].