Atomic Force Microscope (AFM)
Horiba SmartSPM AIST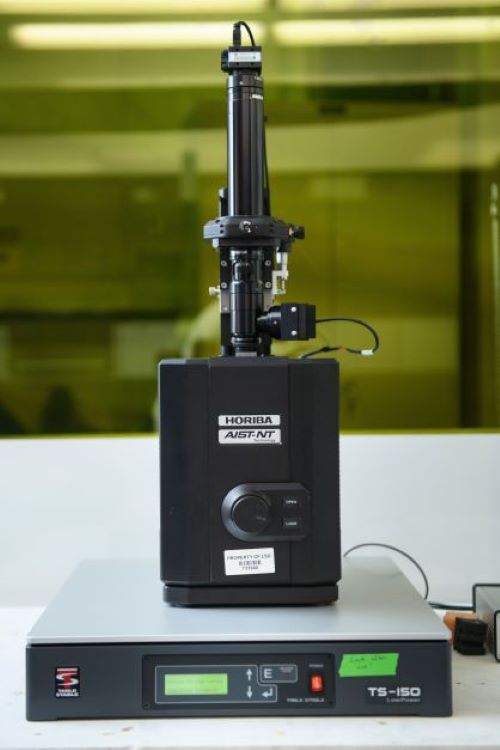 The SmartSPM Scanning Probe Microscope is a fully automated system that offers ultra-fast and high-resolution measurements for the most advanced materials research at the nano scale in all AFM modes
Key Features:
High speed 100µm scanner
1300nm AFM laser
Lowest noise closed loop sensors
Operating Modes:
Contact and Non-contact AFM mode in air/liquid
Conductive AFM
Kelvin Probe (Surface Potential Microscopy)
Nanolithography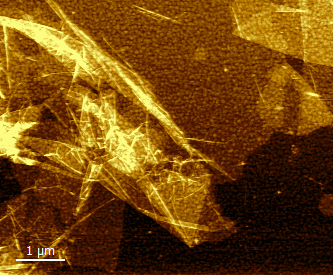 Graphene Oxide on gold coated substrate
Nano spirals, Tiago Ramos Leite da Silva, ChE LSU
Carbon Nanowires on gold substrate
Top Image: Topography Scan
Bottom Image: Conductive AFM Scan
Veeco Dimension 3100

The Dimension 3100 AFM is an instrument capable of imaging specimens with a horizontal and vertical resolution down to a fraction of a nanometer. The instrument works by measuring the deflection produced by a sharp tip on micron-sized cantilever as it scans across the surface of the specimen. Samples can be handled by the instrument range from small pieces to 150 mm diameter wafers.
Modes: Contact and Tapping mode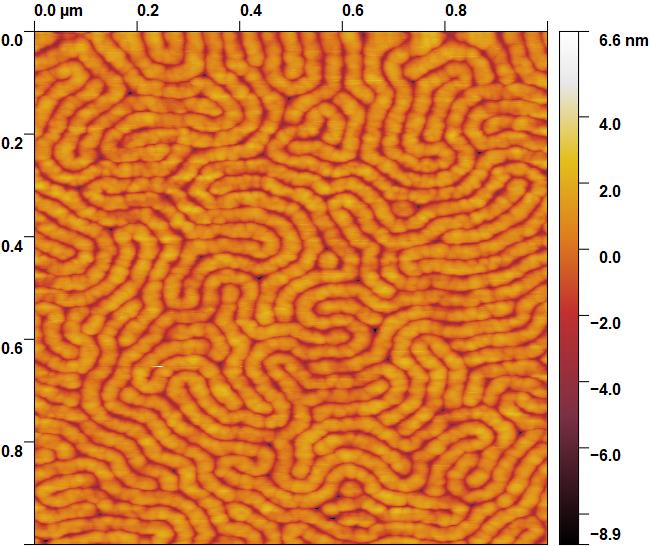 Pristine poly(styrene-block-methyl methacrylate) film by Qi Lei, ChE LSU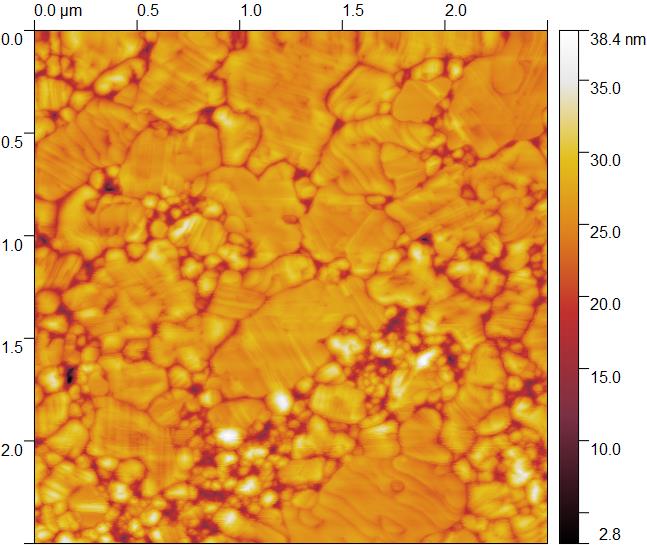 Template stripped Silver film by Tiago Ramos Leite da Silva, ChE LSU