OER Open Pedagogy
Open Pedagogy is also known as open educational practices (OEP), is the use of open educational resources (OER) to support learning, or the open sharing of teaching practices with a goal of improving education and training at the institutional, professional,
and individual level.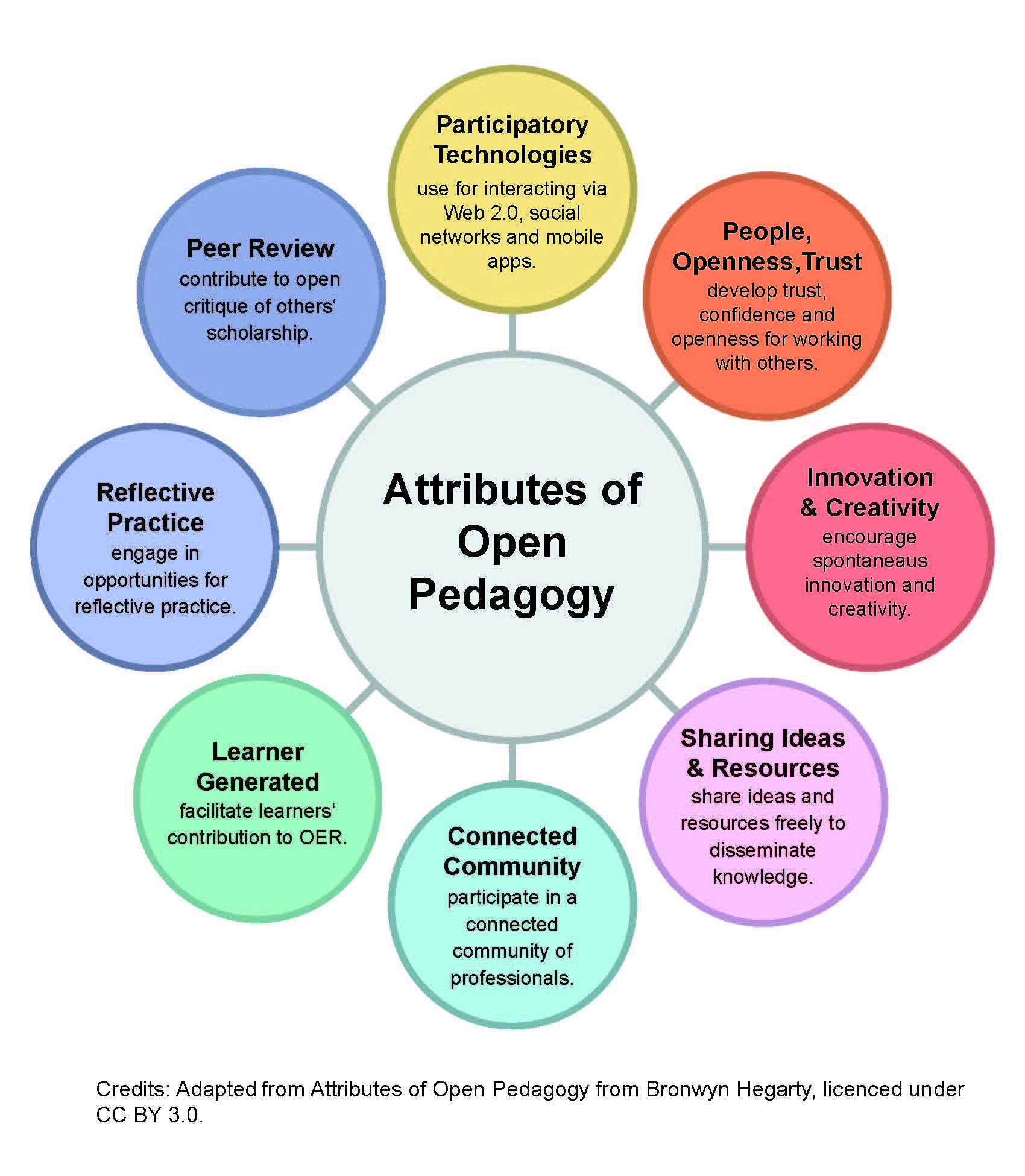 Attributes of Open Pedagogy
Participatory Technologies use for interacting via Web 2.0, social networks and mobile apps.
People, Openness, Trust develop trust, confidence and openness for working with others.
Innovation & Creativity encourage spontaneous innovation and creativity.
Sharing Ideas & Resources share ideas and resources freely to disseminate knowledge.
Connected Community participate in a connected community of professionals.
Learner Generated facilitate learners' contribution to OER.
Reflective Practice engage in opportunities for reflective practice.
Peer Review contribute to open critique of others' scholarship.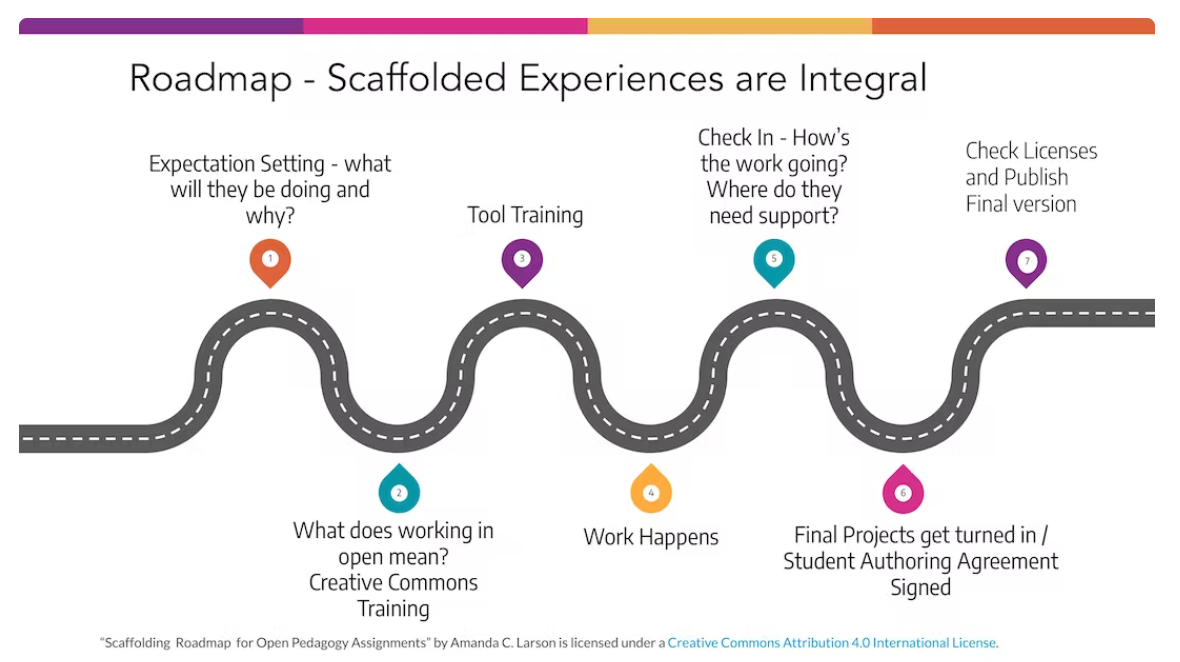 Roadmap - Scaffolded Experiences are Integral*
Expectation Setting - what will they be doing and why?
What does workign in open mean? Creative Commons Training
Tool Training
Work Happens
Check In - How's the work going? Where do they need support?
Final Projects get turned in / Student Authoring Agreement Signed
Check Licenses and Publish Final version
*"Scaffolding Roadmap for Open Pedagogy Assignments" by Amanda C. Larson is licensed under a Creative Commons Attribution 4.0 International License.