Shawn Gilroy, Assistant Professor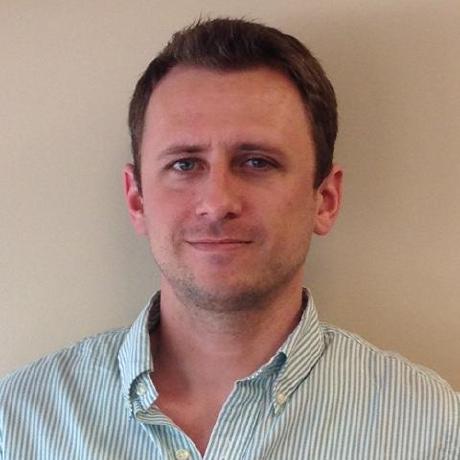 220 Audubon Hall
Louisiana State University
Baton Rouge, LA 70803
Phone: 225-578-4109
Email: Sgilroy1@lsu.edu
GitHub: https://github.com/miyamot0
Website: https://www.smallnstats.com
Lab Website: https://faculty.lsu.edu/sgilroy1
Research Interests
My research interests include (1) the socialization and communication impairments demonstrated by individuals with disabilities (e.g., autism, intellectual disabilities), (2) the evaluation of Behavior Analytic intervention packages using randomized-controlled designs, and (3) exploring how models of decision-making and operant demand relate to caregiver decision-making (i.e., which treatments to implement and to what degree).
Aside from clinical research and service delivery, I develop and maintain numerous apps (i.e., speech-generating devices) used in clinical interventions and statistical packages (i.e., operant demand, delay discounting) used in clinical research. Everything I develop and research is released under free and open source licenses to support interventions in resource-strained settings, such as homes and schools. All projects, to date, are contained in my active GitHub repository.
My current projects include developing free and open source tools for use in communication interventions and in modeling caregiver decision-making. Per communication interventions, this project is dedicated to developing affordable and sustainable applications that can be used effectively by families and educators across environments. My projects related to caregiver decision-making are primarily statistical in nature, focusing on modeling how caregivers select interventions for their children and allocate their time and effort.
Education
2018 Fellowship Marie Skłodowska-Curie Fellow/National University of Ireland, Galway
2016 Postdoctoral Johns Hopkins University School of Medicine/Kennedy Krieger Institute
2015 Predoctoral University of Nebraska Medical Center/Munroe-Meyer Institute
2015 Ph.D. School Psychology, Temple University
2010 Ed.S. School Psychology, Rowan University
2008 M.A./CAGS School Psychology/Behavior Analysis, Rowan University
2007 B.A. Psychology: Child Behavior Sciences, Rowan University
Professional Credentials
2017-Present Board Certified Behavior Analyst-Doctoral (1-09-5305)
2010-Present Nationally Certified School Psychologist (39676)
2009-2017 Board Certified Behavior Analyst (1-09-5305)
Representative Publications
Gilroy, S. P., McCleery, J. P., & Leader, G. (In Press). A community-based randomized-controlled trial of Speech Generating Devices and the Picture Exchange Communication System for children diagnosed with autism spectrum disorder. Autism Research.
Kaplan, B. A., Gilroy, S. P., Reed, D. D., Koffarnus, M. N., & Hursh, S. R. (2018). The R package beezdemand: Behavioral Economic Easy Demand. Perspectives on Behavior Science.
Gilroy, S. P., Kaplan, B. A., & Leader, G. (2018). A Systematic Review of Applied Behavioral Economics in Assessments and Treatments for Individuals with Developmental Disabilities. Review Journal of Autism and Developmental Disorders.
Gilroy, S. P., & Hantula, D. A. (2018). Discounting model selection with area-based measures: A case for numerical integration. Journal of the Experimental Analysis of Behavior, 109(2), 433-449.
Gilroy, S. P., McCleery, J. P., & Leader, G. (2017). Systematic Review of Methods for Teaching Social and Communicative Behavior with High-Tech Augmentative and Alternative Communication Modalities. Review Journal of Autism and Developmental Disorders, 4(4), 307-320.
Mathews, T., Vatland, C., Lugo, A., Koenig, E. & Gilroy, S. P. (2017). Training Peer Models to Promote Social Skills: Considerations for Practice. Focus on Autism and Other Developmental Disabilities.
Gilroy, S. P., Franck, C. T., & Hantula, D. A. (2017). The discounting model selector: Statistical software for delay discounting applications. Journal of the Experimental Analysis of Behavior, 107(3), 388-401.
Gilroy, S. P. & Hantula, D. A. (2016). Inherently Irrational?: A Computational Model of Escalation of Commitment as Bayesian Updating. Behavioural Processes, 114(1), 43-51.
Gilroy, S. P., Lorah, E., Dodge, J., & Fiorello, C. (2015). Establishing Deictic Repertoires in Autism. Research in Autism Spectrum Disorders, 19, 82-92.