Students Advocate for Agriculture in Washington, D.C.
April 27, 2023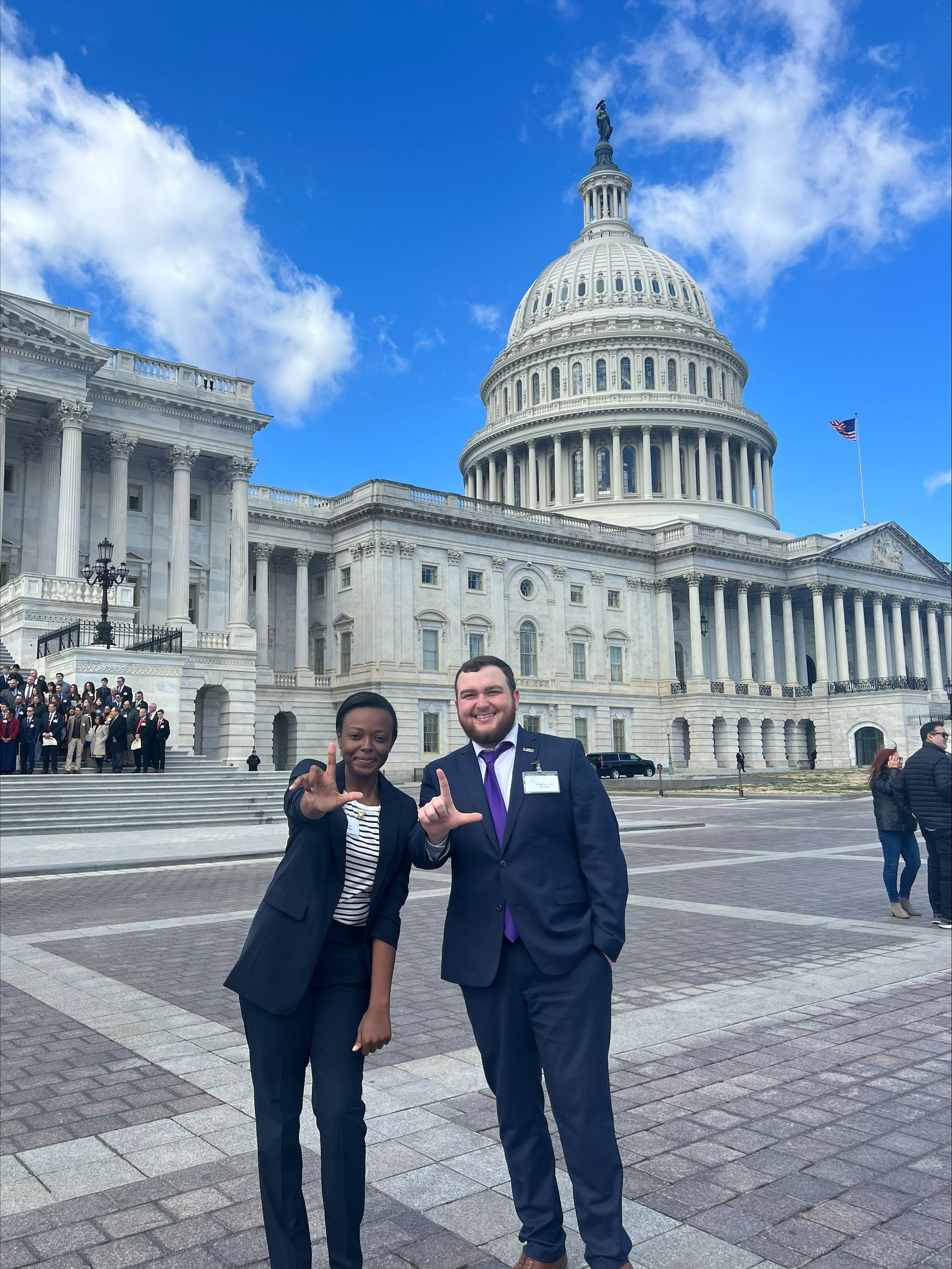 Two LSU College of Agriculture students attended this year's National Young Farmer's Educational Association (NYFEA) Ag Promise event in Washington, D.C.
This opportunity allowed our students to gain experience advocating for agriculture on the national level and network with agricultural education supporters across the country.
John-Garrett Patrick, senior in agricultural business, and Shadayah Muhammad, senior in animal sciences, represented LSU at Ag Promise, where they networked with students and industry representatives from across the country. At the conference, participants identify and discuss critical issues and policies affecting agriculture, such as the Farm Bill.
"Being an individual who often asks several questions to establish certainty, every member involved NYFEA harbored an environment in which questions were encouraged, which I deeply appreciated," said Muhammad. "While listening to the several guest speakers invited to the conference, I was able to unearth several potential occupational opportunities available to me that I truly did not consider before."
After participating in the conference, participants then have the opportunity to meet with their congressional representatives from each of their home states to advocate for the agricultural industry.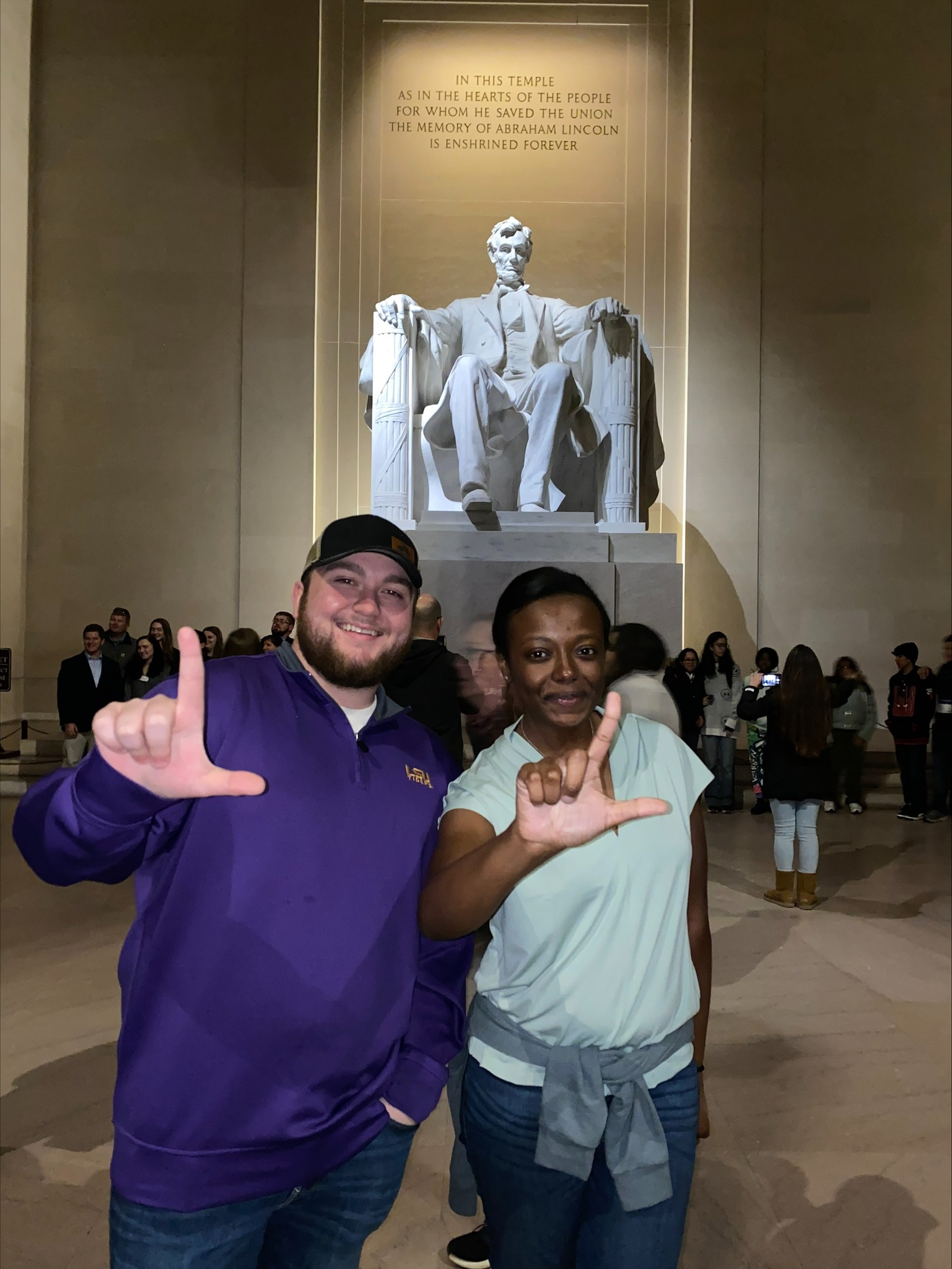 Patrick shared that he has always aspired to work in Washington, D.C. Attending Ag Promise served as a capstone experience for his time at LSU and solidified his post-graduation plans and ambitions.
"I knew I wanted to work in D.C., but was always intimidated. This event allowed me to get a better look into the inner workings of D.C. and that it isn't as intimidating as I previously thought. I was able to learn how to be a passionate advocate for agriculture and can use these skills as I transition into the field," said Patrick.
Muhammad and Patrick could attend Ag Promise through funding from the Ag Student Success Fund. The fund supports student programs, organizations, and professional development opportunities each year so that students do not have to pay out of pocket to participate in these experiences.