Will chaff lining help with securing our food chain?
July 01, 2022
Katie Mestayer is a plant and soil systems major with a concentration in crop science. She is working with Lauren Lazaro, a professor in the School of Plant, Environmental and Soil Sciences, on an undergraduate research project. Their research investigates reducing weed densities in fields using cover crops, varying herbicide treatments, and chaff lining. This is one of Louisiana's first studies to experiment with chaff lining as a means of weed density reduction.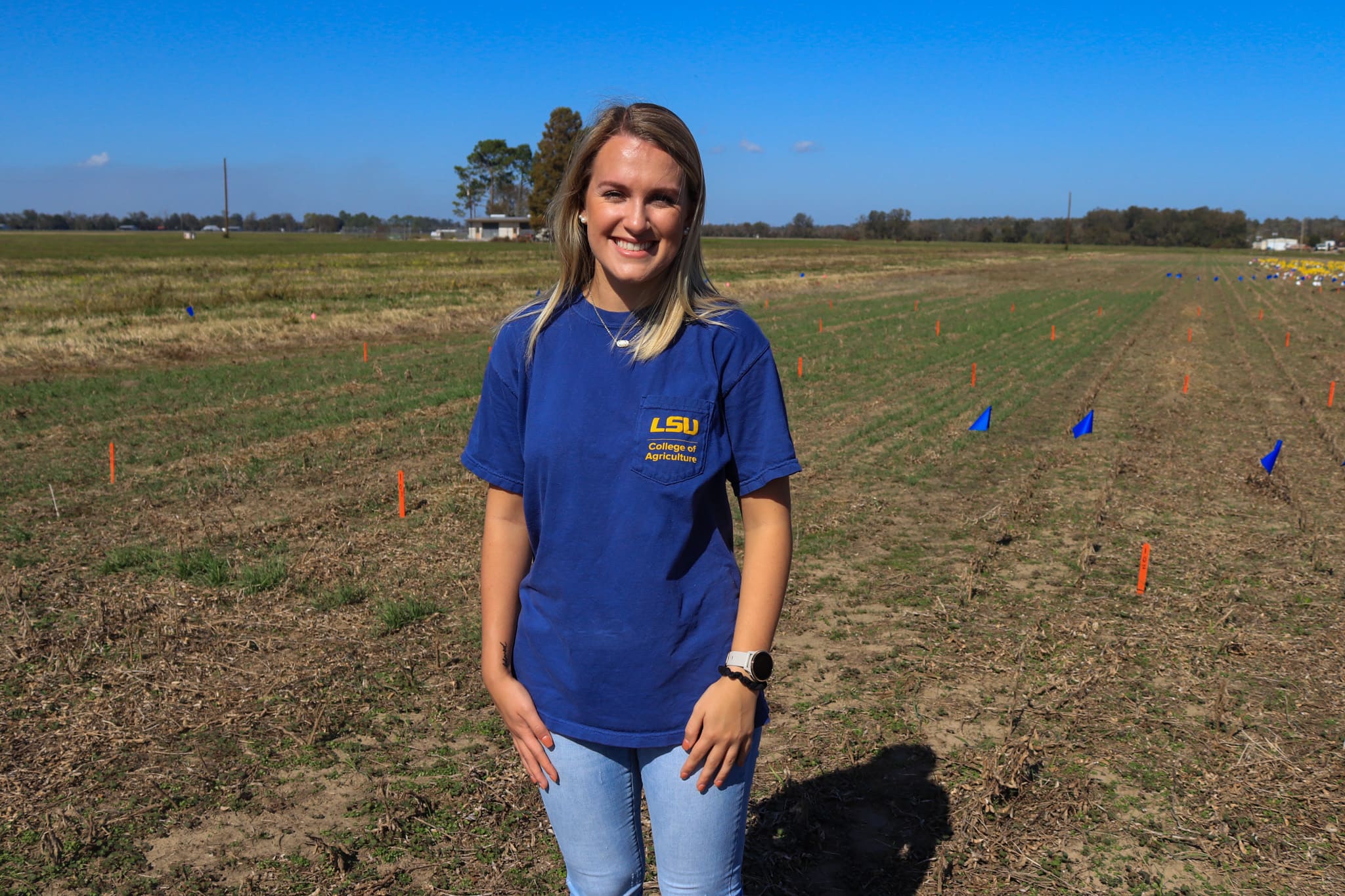 Mestayer says that by working with Dr. Lazaro she has found her passion in weed science and weed management and agronomic crops. This passion also comes from her care for the people who grow our food. Mestayer says that without farmers we wouldn't have many things that we know today and enjoy in our everyday life.