Virtual Special Saturdays
"Special Saturdays" at the LSU Museum of Natural Science is a STEM program that focuses on introducing children and their parents to the world of natural science. One Saturday a month we focus on a specific topic and invite experts from within the LSU research community to give short engaging talks accompanied by hands-on activities.
All programs are FREE and are especially appropriate for children ages 5-12.
New Activity Kits!
We don't want anyone to miss out on anything, so we have designed new Activity Kits. If you are in the Baton Rouge area, you can pick up a kit at one of the participating libraries below. Alternatively, you can call 225-578-2855 to pick up a kit from the museum during regular business hours Monday through Friday 8:00-4:00 PM.
Participating Libraries: pick up your activity kit!
Delmont Gardens Branch Library
Bluebonnet Regional Branch Library
Greenwell Springs Branch Library
Jones Creek Regional Branch Library
NOTE: If you experience difficulties signing up with the form above, email LSUMNS@lsu.edu with your Name, Email, Child's name(s) & age(s) and the date you want to reserve and we will put you on the list.
Special Saturdays Fall Schedule
| Date | Title | Special Guest | Description |
| --- | --- | --- | --- |
| September 4th | Wild World of Deep-Sea Fishes | Sheila Rodriguez- Machado | Learn about some of the weird and wonderful fishes that live below the light! How do they adapt to live and eat in pitch darkness? What happens when you throw a volcano in the mix? Find out with Ichthyologist and fish fanatic Sheila Rodriguez-Machado! |
| October 9th | Putting the 'fun' in Fungi! | Spenser Babb- Biernacki | Fungi are more than just the mushrooms we buy in the grocery store. They are super important to our environment! They help break down decaying material and keep the circle of life turning. Come learn about these spectacular spores with Spenser Babb- Biernacki, a mammalogist who puts the "fun" in fungi! |
| November 6th | The importance and beauty of insects. | Luis Santiago- Rosario | Did you know an Entomologist is a scientist that studies insects and that Anthropoid are a group of animals that include insects and spiders? So come be a junior Entomologist and learn about the beauty of insects with avid Arthropod enthusiast Luis Santiago- Rosario! |
| December 18th | Where do all the Herps go? | Jackson Roberts | Ever wonder what happens to our cold-blooded herps in the winter? Find out where all the reptiles and amphibians go when it gets cold, with herpetologist and snake lover Jackson Roberts! |
Click on the link to download the 2021 Fall Special Saturdays Schedule! Download Special Saturdays Schedule
---
Due to COVID-19, Special Saturdays will be virtual!
For up-to-date information please follow us on our Facebook.
Special Saturdays is supported by the LSU College of Science, the Charles Lamar Family Foundation and you!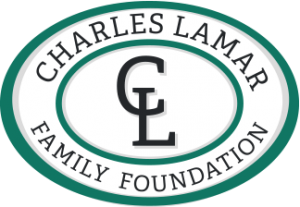 Contact Us
Museum of Natural Science
119 Foster Hall
Louisiana State University
Baton Rouge, LA 70803
Phone: 225-578-2855
Hours & Admissions
Admission: Free
Open: Mon - Fri, 8 a.m. - 4 p.m.*
Closed: Sat; Sun; state holidays
*Closed Fri at 2 p.m. during school year.