Latinx Veterinary Medical Association | LSU Vet Med
Our Purpose
The Latinx VMA Student Group seeks to empower, support, and increase the Latinx and Hispanic community representation within Veterinary Medicine. Based on the four pillars of empowerment established by the national Latinx VMA organization, the organization will work in conjunction with other SVM affinity groups to create a culture of inclusivity. The organization will create educational opportunities for the veterinary community to learn the various challenges, contributions, and successes of disadvantaged affinity groups.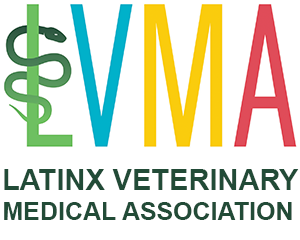 Four Pillars of Empowerment
Professional Development
Through professional development, the group will identify various career paths, externships, internships, and additional opportunities for students to enhance their educational experience.
Mentorship
Through mentorship, the group will create networks for the Latinx community to connect with current and former faculty, staff, and students to learn from each other and grow both personally and professionally.
Outreach
Through outreach, the group will seek to create pipeline programs to educate and recruit youths from the local community to join veterinary medicine.
Scholarship
Through scholarship, the group will attempt to find opportunities to assist financially disadvantaged students.
Patricia Bello
Class of 2024
President
Tiara Medina
Class of 2024
Vice President
Haydee Barajas
Class of 2024
Secretary
Christian Quiles-Torres
Class of 2024
Treasurer