Photography
We capture the visual essence of the university's brand. We maintain the photography library for LSU colleges, departments, and units to use when producing official university communications and the archive of historical imagery so the rich history of LSU is preserved and easily accessible. Additionally, we set standards for units taking original photographs or using stock photography for university publications, on a website, or in social media.
Permissions, Use, and Copyright
LSU retains copyright and licensing of all of our images. Our images may not be sold, distributed, or reproduced without our permission, and they cannot be reproduced in digital or print without our authorization.
When taking original photos, you may need written permission from the subject to use the image in a university publication, on a website, or in social media, especially if it depicts a person who is not a student at LSU or is a minor (anyone under 18), even if the minor is an LSU student. Contact our photographers for release forms.
Always obtain written permission from the copyright holder (owner) of an image when using photographs or graphics provided by someone other than you or our team. This rule also applies to images captured from other websites.
Headshots
We provide studio headshot photographs for new faculty, staff, and administrative personnel on campus. If you need to schedule services, please contact our photography team to set up a time to discuss details of your photoshoot. At this time, we are not able to provide headshot photography for students, student workers, or graduate assistants. Resources are available through Olinde Career Center and discipline-specific events targeting undergraduate or graduate students.
What to wear: Typical attire for headshots is business clothing. Solid, neutral colors look best in photographs. We do not recommend micro patterns or a white top unless you plan to wear it under a dark blazer or sweater. It is most important to feel comfortable in what you are wearing.
Location: Our photography studio is located on the third floor of 3960 West Lakeshore Drive. We are pleased to accommodate any needs due to disability or limited mobility. We offer parking in the front of our building in a half-circle driveway. We are about a block away from a Tiger Trails bus stop.
Image Database
We offer a selection of photos, free of charge, to LSU colleges, departments, and units for use in producing official university communications and have a very large database of campus photographs available for a nominal fee. If you need photography and want to review photos in the database, please contact our photography team regarding details of your project, types of photos you need, timing for when needed, and any other information you can provide to help compile photos to meet your needs. Keep in mind that database photos may be unedited in your preliminary review but will be edited and touched up when you receive them in final format.
If you choose to you use your own original photographs or stock photography, remember to use high-resolution files to ensure image clarity.
For print high-resolution files, measure the dimensions you wish to use them at 300 ppi (pixels per inch) or higher.
For websites, 72 ppi can be used.
If you are providing us with original photographs, it is best to give us the original camera file rather than an edited file to allow for more editing options with the image.
Recommendation: When producing general LSU pieces, stress academics but also try to use a mix of images representing research, service-learning, the LSU campus, Mike the Tiger, and athletics.
Pricing for Digital and Print Copies
If you are interested in purchasing digital files or prints from our large database of campus photographs, please contact one of our photographers.
Digital
Each price noted below is per file. Once you purchase the digital file, it is your department's to keep. Images may only be used for LSU-related materials and should not be shared outside your department or campus.
Item
Description
Cost
Capture Fee
Up to 40 frames at one location
$30
Headshot

Includes studio shoot, online gallery proof, digital copy with basic editing for light, color, and contrast, and archive storage

$15
Digital File - Low Resolution

Resolution size: 1800px x 1200px
Print Size: 6" x 4" at 300dpi
Ideal size for web banners, thumbnails, or small print

$6
Digital File - High Resolution

Resolution size: 3600px x 2400px at 300dpi
Print Size: 12" x 8" at 300dpi
Ideal size for print, web, and high definition screens

$15
Digital File - Full Resolution
Resolution size: 7200px x 4800px

Print Size: 24" x 16" at 300dpi
Ideal size for large scale printing like pop-up banners, wall graphics, or billboards

$30
Prints
Dimensions are for the printed image size only. If a border is needed for framing or matting, we can add a one-inch white border to the photo. Please specify when ordering if you want minimal border or a one-inch border for matting. An example of adding a border would be a image of four inches by six inches (4x6) printed on a paper of five inches by seven inches (5x7).
| Print Size | Cost | Duplicates |
| --- | --- | --- |
| 4" x 6" | $5 | $4 |
| 5" x 7" | $8 | $6 |
| 8" x 10" | $14 | $11 |
| 11" x 14" | $22 | N/A |
| 12" x 18" | $26 | N/A |
| 16" x 20" | $40 | N/A |
| 18" x 24" | $56 | N/A |
| 24" x 36" | $77 | N/A |
Hire a Photographer
Based upon availability, our staff photographers may be available for special occasions and events on campus as long as the requests align with the goals and mission determined by the university. Please ask one of our photographers for more information.
We can also provide a list of recommended freelance photographers registered with Procurement Services.
If you use a vendor, be sure to obtain a written estimate that includes usage rights for the images and how the images will be supplied to you. Ask your photographer to make sure they enter all relevant information into digital files using metadata, including their name and contact addresses, copyright information, and usage rights. Always adhere to standard university purchasing guidelines.
@ViewLSU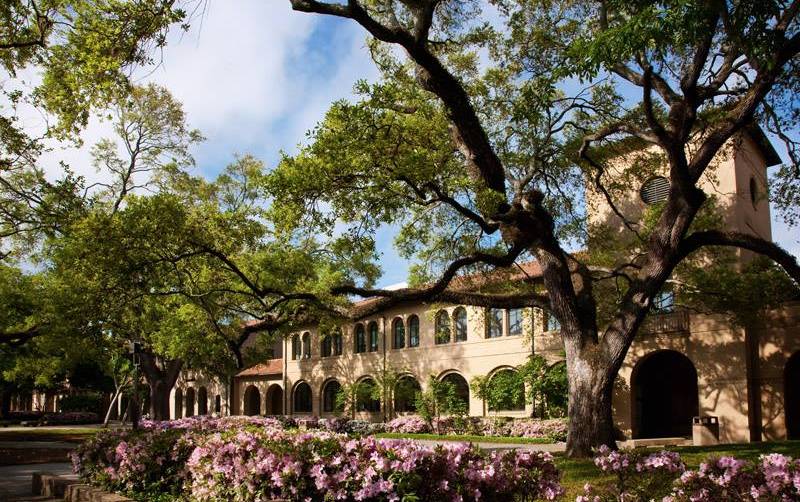 The official LSU feed from photographers in the LSU Office of Communications & University Relations.