Congratulations to LSU Staff Senator Igor Matkovic!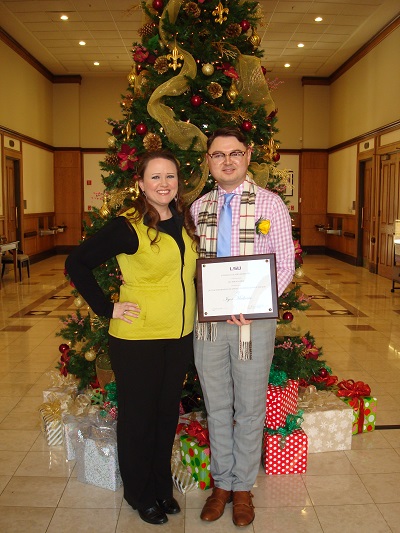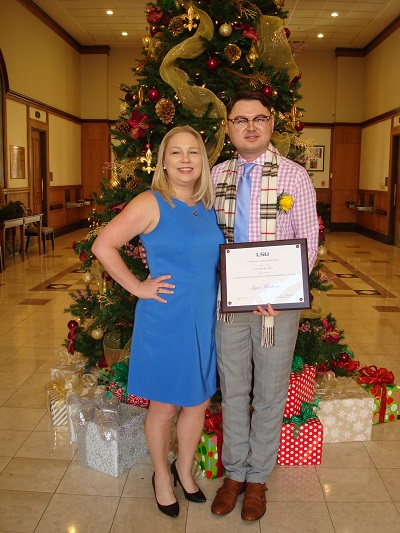 Staff Senator Igor Matkovic was recently recognized as one of this year's recipients for the 2017 LSU Foundation Staff Outstanding Service Awards. He is photographed with Staff Senate President Michelle Lowery (on the left) and with President-Elect Tammy Millican (on the right).
The LSU Foundation Staff Outstanding Service Award is an annual award established to recognize the superior work performance and outstanding contributions of full-time, non-academic staff employees of the LSU A&M campus and the LSU AgCenter.
To read about all of the 2017 LSU Staff Recipients click here.